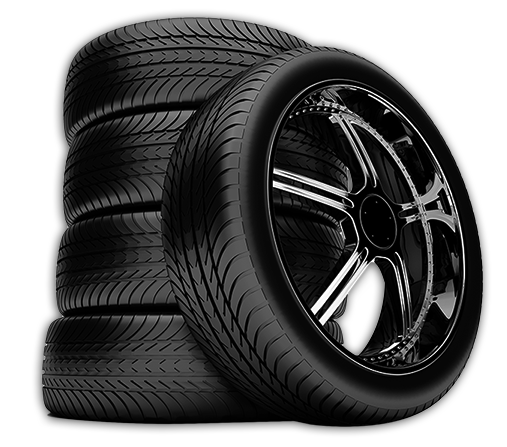 Few Terms to Remember While Buying New Tyres
Tires are one of the important parts of the vehicle, yet it is also the most neglected one as well. Tires are very important for your car because:
Your car's performance depends on it.

Wheel alignment and wheel balancing could give a stable and comfortable ride.

Against every bump and dip in the road, the tires act as a cushion for the car and thus absorb those bumps and jump so that other parts of your vehicle don't suffer from extreme wear and tear. 

Properly inflated tires are important as they provide better control on steering and help you drive your car straight without being pulled on any side. But if they are not properly inflated and are in poor quality, then your car will definitely drag on one side of the road. 
As you can see how important tires are for the overall performance of your vehicle so we have come with this article to help you remember some terms which you might need while purchasing the tires of your requirement and these are as follows:
Speed rating on tires
Yes, you read right, tires do have a speed rating mentioned. It is actually the safest top speed at which you can drive at their mentioned load capacity. Letters are used instead of numbers typically for the speed rating on tires. For example, the letter P is used for the speed rating. And if your vehicle is high performance, than you have to choose such a speed rating that will correspond to your vehicle when it is a road.
Aspect ratio
It is basically the ratio of tire's size, i.e. the relation of the width of tire to its height. It is good if you know about it. Because if the tire is shorter, than it can be quieter and can offer better handling on-road, and hence shorter tire would be a  good choice when driving in poor road and harsh weather conditions such as rain and snow. On the contrary, the tires having a higher aspect ratio can be cheaper than the shorter, but they may not be able to offer proper handling, which is required for your vehicle.
Vehicle type
The type of vehicle itself plays an important role in the selection of tire. For example vehicles like cars, SUVs, truck, campers, and other such vehicle drives in a better way when they are fitted with the tires which are meant for them in particular. This is because the tires of each vehicle is different from the other, like in case of truck, the tread of tires for the truck are thicker than other vehicles hence while braking they provide better traction and when you apply the brake pedal it helps to stop the truck from moving forward when the offset weight is added to it. In the case of the camper, the tires have the thicker rubber, and this is done to hold up the heavyweight of the camper. Therefore, you have to choose and buy the tires accordingly for your vehicle wisely.
And if you need to know more about the tires for your vehicle, you can consult the manual of the vehicle, and for further better understanding and information, you can visit the tire fitting company nearby.
That's all from our side, folks! I hope you find it helpful. Let us know your thoughts in the comments below.