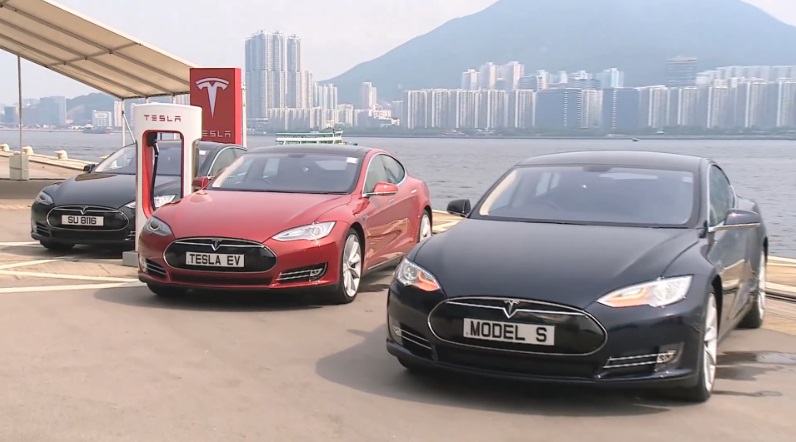 Tesla Model S Becomes Top-Selling EV Sedan In Hong Kong
Hong Kong as of now has over 5,000 EVs on the road. Just six years back, this number stood at a modest 100 according to the figures released by Hong Kong's Environment Protection Department. Tesla Model S currently leads the pack with a market share of over 70% in the city. According to Tesla, the registrations for new electric vehicles rose by over 270% during the years 2014 and 2015.
Also Read: New Tesla Gigafactory To Officially Start Production On 29th July 2016
Tesla's CEO Elon Musk was pleased to see his company's success in the city,
"Hong Kong is a beacon city for electric vehicles, [it can] serve as an example to the rest of the world on what to do,"
"I currently do not foresee any city exceeding Hong Kong. It will be the leader of the world," he added.
Moreover, he praised the government of Hong Kong and its strategy for encouraging electric vehicles in the city. The government currently has registration tax waiver for the first time buyers of electric cars. Other than that, the companies which purchase electric vehicles are also granted tax reductions in the first year. However, residential charging is still a matter of concern for Model S owners in the city as private garages are rare which leaves the buyers less of an option than to charge through public chargers.
In contrast to Tesla Motors success inside Hong Kong, they have got a hard time creating inroads into mainland China. Elon Musk also had some words to shed over this matter:
"We receive a lot more support from the Hong Kong government than from the mainland China government in electric vehicles,"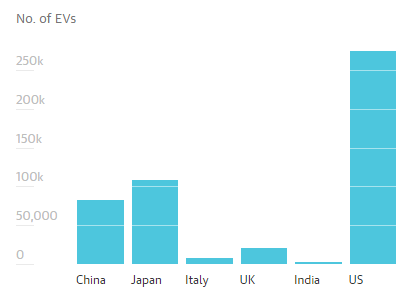 Tesla's issues in penetrating Chinese Market are mainly due to high import duties and absence of government incentives for the promotion of electric cars in the country. Despite Tesla's triumph in Hong Kong, their major sales are still driven by markets in North America and Europe. Musk also stressed upon the fact that Asia is key to the company's success in the future.
Read More: Future of Electric Cars in Pakistan – Tesla Model 3 Instead Of Honda Vezel Or Toyota Prius