Future of Electric Cars in Pakistan – Tesla Model 3 Instead Of Honda Vezel Or Toyota Prius
This title might have caught you off guard, but I will explain how electric cars might all make sense to Pakistan. Auto-market of Pakistan may not be the most competitive, but there is one thing our market does the best. If we get something which can save us money, we can make that thing go viral. It happened when CNG made its way to Pakistan; it just had one thing up its sleeve, and that was its insane affordability. 'Affordability' is such an important factor in our market that we as consumers throw all caution to the wind. CNG cylinders were unsafe, they took more time to refill, they reduced performance and a car would barely go 200KM on a single cylinder, but who cares, as long as it's cheaper to run.
Also Read: Tesla Model 3 Revealed
Same thing happened when hybrid cars made their way to Pakistan. They were more expensive than their equivalent non-hybrid vehicles, they had little or no after sales service, most of them had thousands of kilometers on the odometer since they were 2nd hand used cars, and they had unconventional design language, but again as long as it's cheap to run, we would buy them. These two past successes, make me think why not an electric car in Pakistan?
Since the unveiling of Tesla Model 3, I couldn't be more convinced that it sure can happen within the next five years. Model 3, unveiled last month would not hit the roads globally before 2018, but when it does, I am convinced that even before it becomes officially available in Pakistan, our auto market would greet it with open arms and would get it running on our roads like what happened with Toyota Prius and Honda Vezel.
First question that comes to mind is: 'How much would it cost?'
On the reveal of Model 3, Tesla Motors CEO Elon Musk assured that Model 3 base variant would be for $35000 (around 36lac rupees) when it hits the road in 2018. And since electric cars are duty-free in Pakistan, and we hope they remain duty-free in the future since they dramatically reduce oil imports for a country, even after adding freight costs a Model 3 should not cost more than 45lac rupees in Pakistan. Today, seeing loads of people willing to pay PKR 34 lac or more for a used Honda Vezel and PKR 38 lac for a new Audi A3, I would not be surprised to see Pakistani auto consumers signing up for an all-electric Model 3 for 45 lac rupees. Also keeping in mind the rising car prices of our auto market, Honda Vezel, Toyota Prius and Audi A3 might all be over 40lac rupees by 2018, whilst Model 3 price would not change at all until the time it hits the road.
Next up: 'What is it capable of?'
Tesla Model 3 is currently in its beta stage which means some things of the car might change before its public release especially its interior and dashboard. Elon Musk confirmed that it is set to improve dramatically before production. Things that would remain constant for the base variant are:
A $35000 price tag when it hits the road in 2018
At least 215mile range (350km)
0-60mph (100km/h) of under 6 seconds
Autopilot standard on all variants
Much of the exterior design
15inch widescreen touch screen
All glass roof from windshield to trunk
All of that seems pretty solid for a car that would be in 40lac range by 2018 with Tesla promising much more to come before it goes on sale.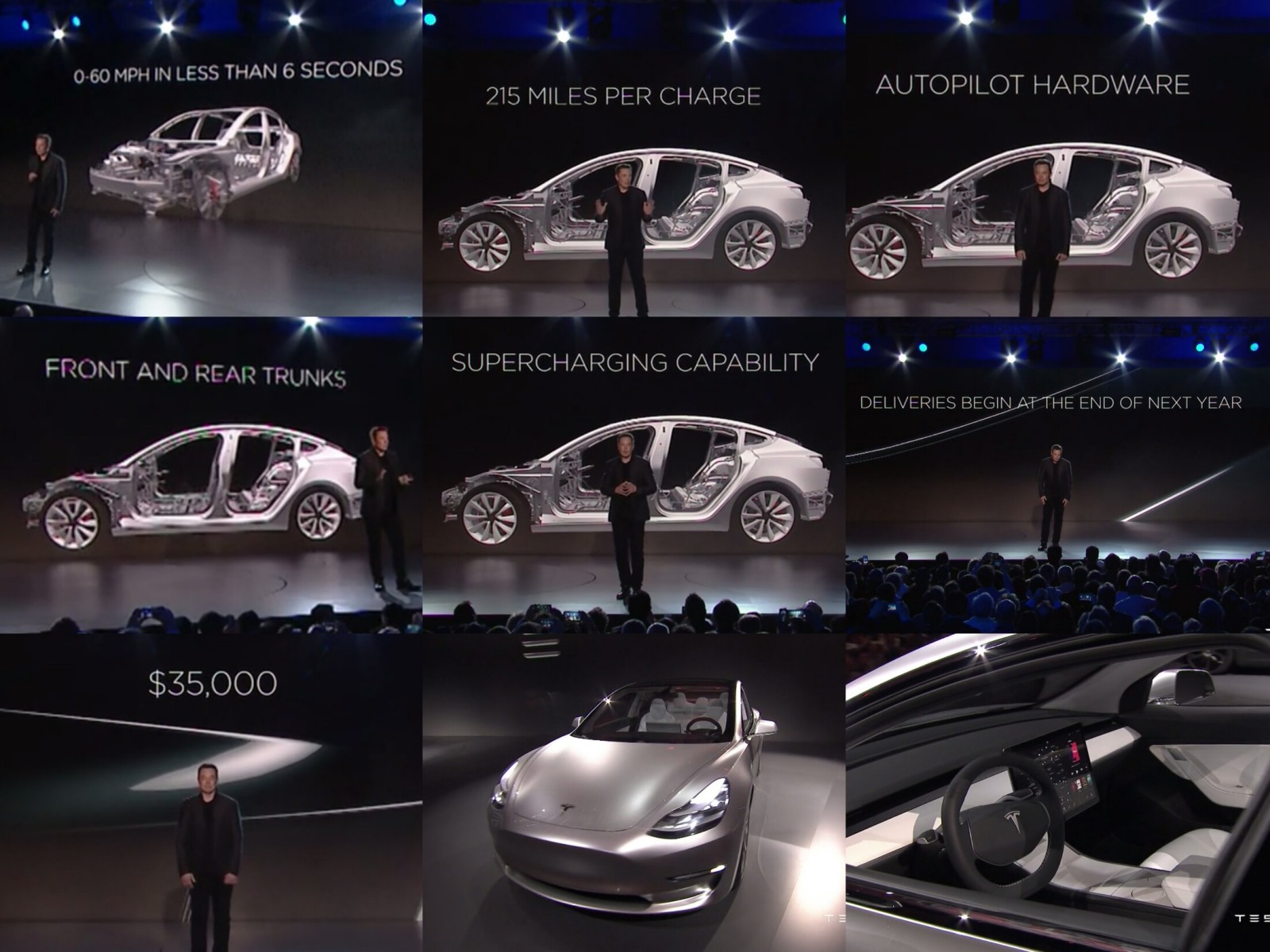 You might be thinking that I am making a big deal about a car that will not hit the global market for the next two years. But before you go too far, the following paragraphs would outline why I really think it already has what it takes to create inroads in Pakistani auto circuit.
At the beginning of my article, I mentioned the success of CNG and hybrid cars in Pakistan and that the only reason for their success was their affordability. So how does Model 3 stack up against the competition? I'll compare price, 0-100km/h times, fuel consumption estimates, per kilometer fuel cost and engine/motor output for the three gasoline/hybrid cars that are currently available in Pakistan for 30-40lac rupees in comparison with Model 3.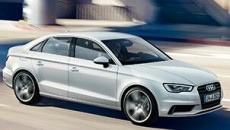 Price of new (as of April 2016): PKR. 38lac                        
Engine output: 138HP
0-100km/h: 9.4 seconds
Estimated Fuel consumption (Km/l): 20Km/l
Cost per liter of fuel in Pakistan (as of April 2016): PKR. 64.27/l
Estimated Per Kilometer fuel cost: 64.27/20= PKR. 3.21/Km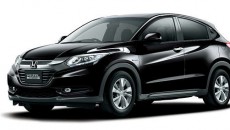 Estimated Price of used (as of April 2016): PKR. 34-38lac

Engine+Motor output: 130HP+30HP=160HP
0-100km/h: 8.5 seconds
Estimated Fuel consumption (Km/l): 27Km/l
Cost per liter of fuel in Pakistan (as of April 2016): PKR. 64.27/l
Estimated Per Kilometer fuel cost: 64.27/27= PKR. 2.38/Km
Toyota Prius Hybrid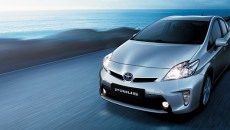 Price of new (as of April 2016): PKR. 45lac
Engine+Motor output: 100HP+35HP=135HP
0-100km/h: 11.0 seconds
Estimated Fuel consumption (Km/l): 25Km/l
Cost per liter of fuel in Pakistan (as of April 2016): PKR. 64.27/l
Estimated Per Kilometer fuel cost: 64.27/25= PKR. 2.57/Km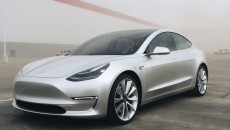 Estimated Price of new imported (Q1 2018): PKR. 40-45lac
Motor output: 350HP
0-100km/h: In less than 6.0 seconds
Estimated Electricity consumption (Km/kWh): 350/50=7Km/kWh
Cost per kWh (i.e 1 unit) in LESCO (as of April 2016) Peak-off Peak: PKR. 15/9.5
Estimated Per Kilometer electricity cost If charged on Peak-off Peak: PKR. 2.1-1.3
Tesla Model 3's battery would only take 50 units of electricity and five hours to recharge fully from a regular power socket (the same you use to charge your phone!!), and you are good for 350 km. And that means a car with performance and horsepower of a BMW M2 would be cheaper to run than a Suzuki Mehran! Statistics mentioned above hence prove that Model 3 which would fall in the same price range of Audi A3, Toyota Prius, and Honda Vezel, will not only be the cheapest to run but is also by far the fastest, most feature-packed, most fun car to drive and the most beautiful car (pictures speak for themselves) in this price bracket.


Moreover, Tesla will officially be launching in India before 2018. Elon Musk has promised for a nationwide Super Charging network (Super Chargers are fast chargers which can give Model 3 a 300Km range in a 15minutes charge and best of all Super Chargers are free to use for Tesla owners.) Tesla launching in India means that Model 3 would be designed, keeping in mind the road conditions of developing countries (which Musk said is not an issue since Air Suspension on Model 3 can change the ride height according to road conditions). In addition to this, a good market response could lead to Tesla launch in Pakistan before we could expect.
As far as maintenance is concerned, electric cars are far too easier to maintain than gasoline cars since they have little mechanical parts and Tesla has long been solving issues with electronics through OTA (over the air) updates, like the ones you get on your smartphones. Furthermore, our auto dealers, importers, and servicers have long been a step ahead in bringing in parts for various imported cars. And they have loads of experience in servicing out of market cars especially due to used Japanese cars in the market. Therefore, I am sure they will figure out ways for Model 3 if it becomes mainstream like we did in the days of CNG and Hybrid cars. And besides, it looks like Tesla's most affordable car yet, the Model 3, will have a "Ludicrous" mode as well.
I think Tesla Model 3 will be more prepared to dominate the auto market of Pakistan than CNG cars of the past and used Japanese hybrid cars of the present are. Now, I will leave the people of Pakistan to decide what the future might look like for electric cars in our country.
Disclaimer:
Tweets, claims, announcements and specifications of Tesla Model 3 mentioned in this article have all been extracted from the official social media accounts and websites of Tesla Motors and CEO of Tesla Motors, Elon Musk
Audi A3 mentioned and compared is the 1.4litre TFSI available from Audi and all specifications and price mentioned are extracted from Audi Pakistan's official website
Toyota Prius mentioned in this article is the Pakistani imported variant offered officially by Toyota-Indus as well as a few mentions of Japanese Prius
Price of Honda Vezel used have been estimated using classifieds found on PakWheels.com used car section

Honda Vezel's Fuel consumption and Specifications are extracted from various online sources