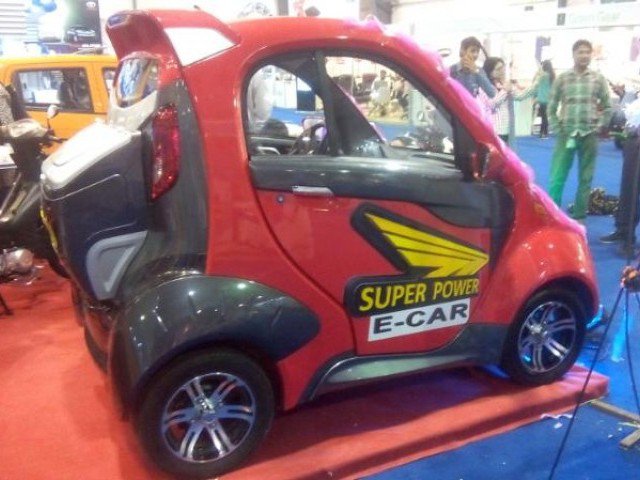 In a three-day exhibition held at Karachi Expo Centre, SuperPower unveiled their electric car that may be launched in the coming months.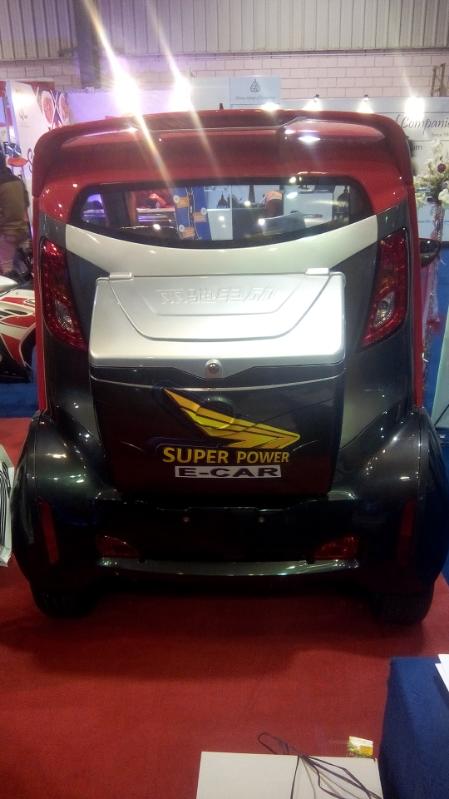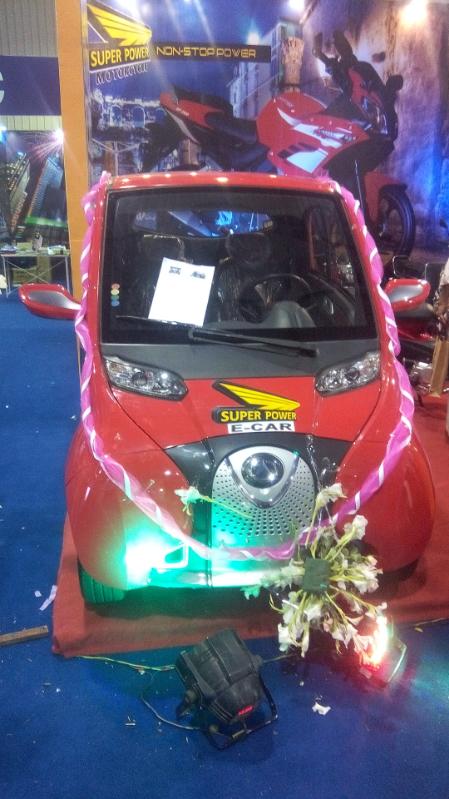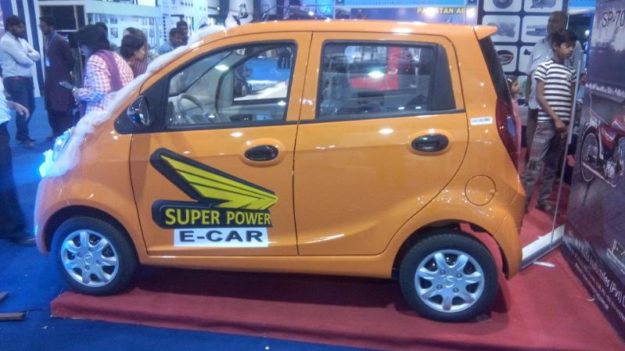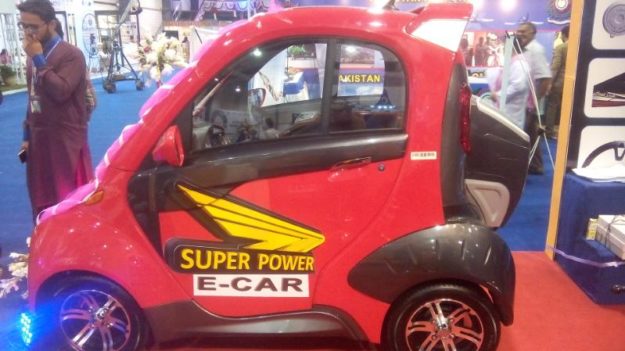 According to the manufacturers, these newly designed E-Cars can go up to a maximum speed of 50km/h and would require an electric recharge for seven hours in order to travel a distance of 120 km.
This New SuperPower E-car was displayed in two variants i.e. two-door variant and four-door variant. The company has claimed to introduce the price for two-door variant around Rs.600,000, whereas the four-door variant is will (reportedly) be priced around Rs. 650,000.
While speaking to the media personals, the Marketing Executive of N.J Auto Industries remarked that the market for E-cars will grow by leaps and bounds in the upcoming years so seeking this opportunity, we have decided to enter in this market. He remarked that these E-Cars will have an economical mileage of Rs.1 per kilometer, giving relief to Pakistani consumers. It is being reported that this car will be equipped with a 12 volts battery and can be domestically recharged like an inverter or UPS. This electric car is being imported from China and is expected to make a great impact on the Auto industry of Pakistan.