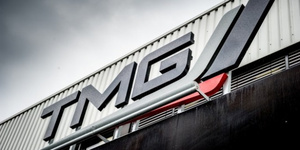 TMG is going to be Toyota's AMG
Toyota is in pursuit of producing performance versions of their passenger vehicles just like Mercedes' AMG produces absolutely bonkers version of their normal daily driving passenger vehicles.
Although TRD (Toyota Racing Development) is also been involved in developing various, slightly performance oriented vehicles, TMG however has been pulling off even more neat tricks. Toyota's Motorsport GmbH, located in Cologne, Germany, has been in charge of all the Japanese manufacturer's motorsport initiatives, including F1, WRC and Le Mans. It is run by Yoshiaki Kinoshita, who, according to caradvice.com.au, recently said that he wants TMG to become Toyota's AMG – the two are so similar, that if 'Toyota' had been called 'Aoyota', they would have had a serious naming problem.
Speaking to the media at the Toyota Europe Motorsport facility in Cologne, Germany, Yoshiaki Kinoshita, president of TMG, said the facility would become to Toyota what AMG is to Mercedes-Benz.
"After we stopped Formula One [involvement] we decided several things. One of these things is to to become a [Mercedes] AMG-type company; we are now trying [to make it happen]. How feasible [it will be] I don't know. But we are in a very good position."
More recently, president of TMG, Yoshiaki Kimoshita was instrumental in taking Toyota to 2012 Le Mans where they put up a good fight against championship defenders but unfortunate accident and engine failure made them resign from there attempt to reach the podium.
Moreover, currently TMG is busy in working on numerous projects, including the potential for a world rally championship re-entry in 2014 with a 1.6-litre turbocharged Toyota Yaris (Vitz). TMG has also already committed to selling a Toyota Yaris R1A rally car for around 20-25,000 euro.
It's not clear as of now about which vehicles will TMG be working on, however they do not build engine and they come directly from Japan. The company, however, has confirmed that it is actively working on numerous projects, including a Lexus LS460 with a twin-turbo 4.6-litre V8 with around 650bhp.
about the LS460 project, Vasselon said: "Basically the car is … every single part is reworked – we start from the body shell and then [it's] heavily transformed."