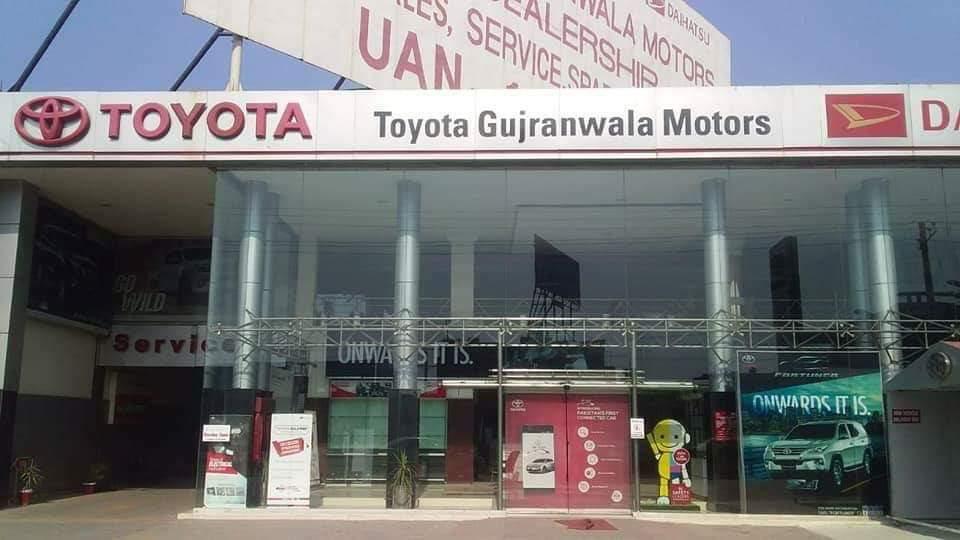 Toyota Gujranwala Motors dealership fraud is the latest manifestation of the age-old adage that Greed Never Pays.
The latest from Toyota Gujranwala Motors is that the dealership's proprietor has looted his customers and fled the country. The scam apparently runs in hundreds and millions of rupees.
According to the details, over 250 people booked the cars from the dealership and got defrauded. The owner of the dealership has reportedly fled to Canada with all the money. Affected people have lodged FIRs against the dealership and in reply, the dealership, too, has lodged FIRs against those who have vandalized its premises. 
Analysis
There is however a catch in it all and that is those who got defrauded were probably involved in unethical business practices as well.
Some local investors in collaboration with the proprietor of Toyota Gujranwala Motors used to buy cars and then sold them on ON money. Apparently, the investors handed over cash to the dealership's proprietor and did not make Pay Order in favour of Indus Motor Company Ltd as the general practice demands. 
These investors are therefore the worst affected as they have been scammed by Toyota Gujranwala Motors proprietor and they don't have a claim against Indus Motor Company Ltd as there are no receipts, paperwork available. 
Genuine customers, on the other hand, have receipt of the pay order/demand draft made in favour of Indus Motor Company Ltd and therefore have a strong case against Toyota Gujranwala Motors and a real chance of getting their car delivered from Toyota IMC in time. 
See what Suneel Munj has to say on this issue:
Remember, if you don't want to lose your money after ordering the car from a dealership, always make pay order in the name of the company, not to any individual and get the receipt of the order from the agent.
Note that Toyota IMC has already terminated the license of the dealership vide a public notice, see below: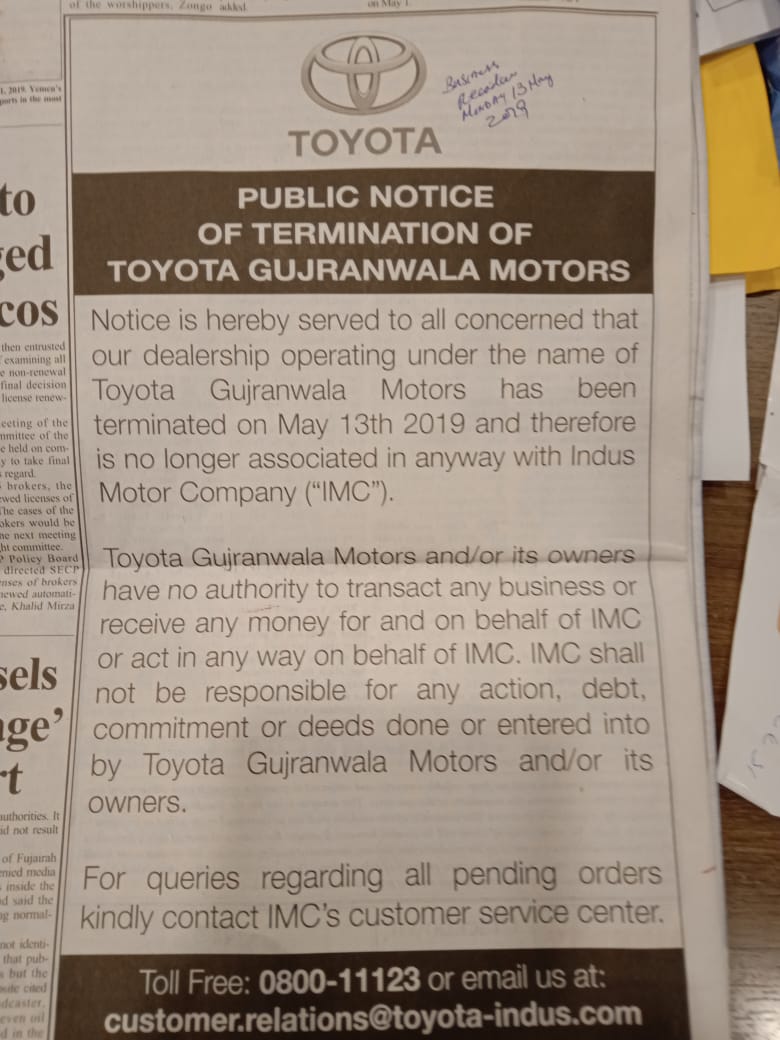 PakWheels.com has contacted Toyota IMC for their version of the story. As soon as we hear from them, we'll update our blog.
Drop your thoughts in the comments section below.