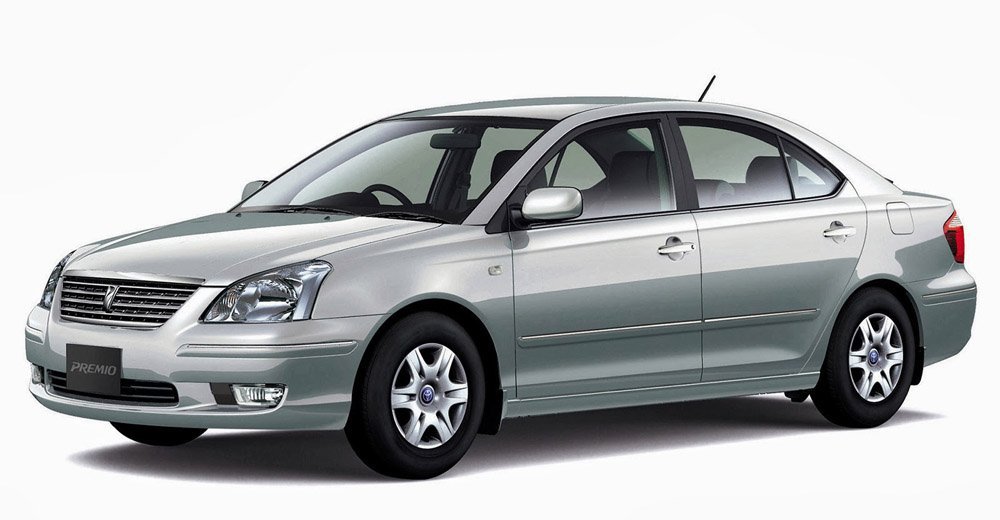 Here is Detailed Owner's Review of Toyota Premio 2007
Toyota holds a significant consumer market in Pakistan, be its locally manufactured cars or imported ones. Today, we are reviewing Toyota Premio 2007, an imported Japanese car, for fans of this vehicle. The under review car is 2007 model with trim level of X, imported in Pakistan in 2013 and is drived around 1,65,000 kilometers. Talking to PakWheels, the owner of this 1800cc said, he bought this vehicle in 2014, although he was not in favor of buying imported cars mainly due to potential expensive spare parts in Pakistan. However, he loved this one and decided to purchase it, which turned out to be a great decision. Premio comes in  three engine variants i.e., 1.5l producing 108 BHP, 1.8l producing 130 BHP and 2.0l direct injection producing 150 BHP.
Spare Parts Availability: 
Despite the apprehension which we all have about imported cars, the spare parts of Premio are readily available in the local market. The owner told PakWheels that he had to buy this car's side mirror once, and he found a second-hand item very easily in the market. The new auto parts of the vehicle are also readily available in Pakistan; hence, the buyers should not worry about this aspect of Premio. Furthermore, the gearbox of this vehicle is not as expensive as its competitors. You can get a new gearbox with oil for around Rs75,000. Premio is undoubtedly an excellent choice in imported cars as all of its parts are available locally, and some of them are even cheaper in comparison to other luxury cars.
On this note, PakWheels will advise all consumers to use specified oil for your car's gearbox because it can cost you dearly, if you use the wrong oil. For example, only use CVT-specified oil for CVT-gearbox because regular oil will severely damage your car as this type of gear is very sensitive as compared to a regular gearbox.
Interior and Comfort: 
The interior of this car is chic and stylish with a wooden trim, which comes in two different colors. The interior is also similar to the Toyota Axio. Furthermore, its gear knob resembles Mark X. Premio's best feature is maybe its comfort. The car comes with an electric driver seat and slightly inclined back seats. However, the cushioning of seats is not in leather. The owner said he has traveled on long routes in this car with the family, and its comfort is best among all other vehicles in the 1800cc category. The leg space in the car is very spacious, ensuring a smooth and relaxed experience. 
Fuel Consumption and Oil Change:  
 The car has overall 10 kilometers per liter intra-city mileage, while it gives an average of 13.5 kilometers on highways. According to the owner, you must get its Mobil oil changed after every 5,000 kilometers, and it only cost Rs2,900-3,000.
Safety: 
The car comes with double airbags and Anti-Lock Braking System (ABS), making it a very safe and sound vehicle to travel and drive. However, the car does not have cruise control, which may be its only negative aspect.
Road Clearance: 
The biggest issue in Japanese cars is their road clearance in Pakistan. These vehicles are manufactured as per Japanese roads, which usually cause the hitting of underbody on local roads, especially on speed-breakers. The owner told us that Premio also had similar issue, saying most people use packing to lift the car's body, but it decreases its reliability and stability. "So, I amplified tires' profile from 205×55 to 215×65, gaining 0.8 of an inch in height," the owner said, adding now this car has more wheelbase than regular Corolla. The car's rims are 16 inches and look beautiful in shape and look.
Price and Resale Value: 
Talking about the price, the owner told PakWheels that he bought this car in Rs23,50,000, and it still has a great resale value. The car is particularly famous in northern areas of Pakistan as people love it their mainly due to its comfort and reliability. The owner believes that Premio has the best resale value in the local market in comparison to all of its competitors. The current price of this car is still from Rs21,00,000 to Rs30,00,000 in domestic market. Meanwhile, the same generation with facelift costs up to Rs76,00,000 in Pakistan, taking it into an exclusive elite club in the domestic market.
If you want to buy a used Premio, go to PakWheels Used Car Section, where several such cars are up for sale. Do consult our Car Inspection Service before purchasing any vehicle so that any seller will not deceive you. You will get the digitized report of the inspection in the comfort of your home.