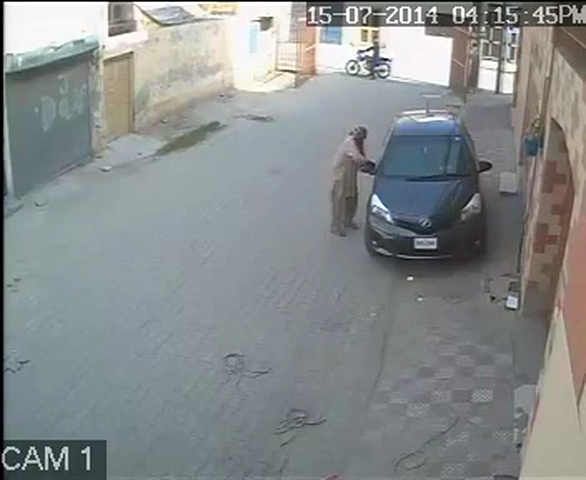 Toyota Vitz's side-mirrors caught being stolen by surveillance cameras
The imported vehicles have a notorious reputation for getting their side-mirror stolen. We haven't tried but wonder how is that possible? Well, this new video shows exactly how easy it is break a side-mirror off a Toyota Vitz and steal it.
The car was parked unattended, monitored by a hidden camera though, two guys arrive on a bike while one on the back gets off the bike and sets off towards the vehicle. Hold the side-mirror with both hands and jumps with full weight. The first jump wasn't conclusive but the next, the mirror just tore away in his hands.
How long did the whole crime take? 16 seconds. It took them 16 seconds from jogging from their motorcycle to the car, get the side-mirror, and back to the motorcycle. The first ten seconds weren't accounted for as they were wasted fixing their clothes or something and the actual crime began ten seconds later.
The poor guy will probably be buying his own side-mirror from the used car parts market.
Video courtesy of Fazal Wahab.