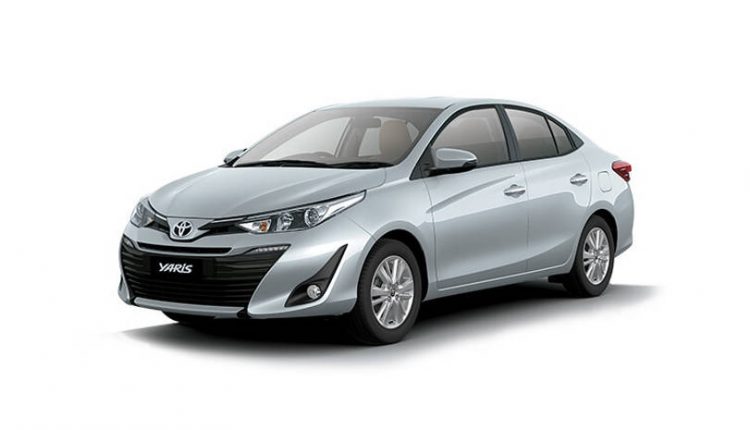 Toyota Yaris expected to be launched by the end of March 2020
As per our sources, Toyota Indus Motor Company (IMC) is expected to launch its highly-anticipated Yaris sedan by the end of March 2020.
Rumors are also circulating on social media regarding the launch of the all-new Toyota Yaris by IMC in the local auto sector of Pakistan. The Japanese auto giant is yet to make any official announcement related to these rumors. However, the most-anticipated Toyota Yaris is seen multiple times on the roads of Lahore while road testing which clears one thing that the automaker is in the testing phase of the vehicle for quite a while now. As per the reports, the company is all set to introduce the 1.3-litre variants of Toyota Yaris in Pakistan by the end of March 2020 but it's also rumored that IMC might also bring the 1.5-litre version as well. The new sedan will be available in both 5-speed manual transmission and automatic version. Toyota Yaris is also known as Vios is some international auto-markets. The automaker is reported to discontinue the 1.3-litre variants of Corolla soon to pave way for the all-new Yaris in the country. At the moment, the automaker is trying to clear the unsold inventories of XLi and GLi variants by offering different promotions on these models. Slide to view the pictures of Toyota Yaris spotted on the roads:
Toyota Corolla XLi and GLi have remained as one of the most popular sedans in the country and hold a significant history for Toyota Indus in terms of sales as well. However, the upcoming Yaris is also anticipated as a welcome addition to the company's line-up. It's also rumored that Yaris might also come with Android Auto and Apple Car Play connectivity features. The most important aspect of the launch of Yaris in Pakistan will be its price. The 1.3-litre variant of Toyota Yaris is expected to be introduced at around PKR 2.4-2.6 million. In case the company decides to launch the 1.5-litre variant as well, it will cost comparatively higher than the 1.3-litre version of Yaris. All the speculations regarding the launch date of Yaris will be laid to rest once IMC announces its official launch date in Pakistan. Have a look at the pictures of Toyota Yaris below:
What are your expectations from the upcoming Toyota Yaris in the country? Will it be able to gain the same popularity in the local sector as Toyota Corolla's 1.3-litre variants? Let us know with your valuable thoughts in the feedback section and stay connected with PakWheels Blog for any further updates on the launch of Toyota Yaris in Pakistan.