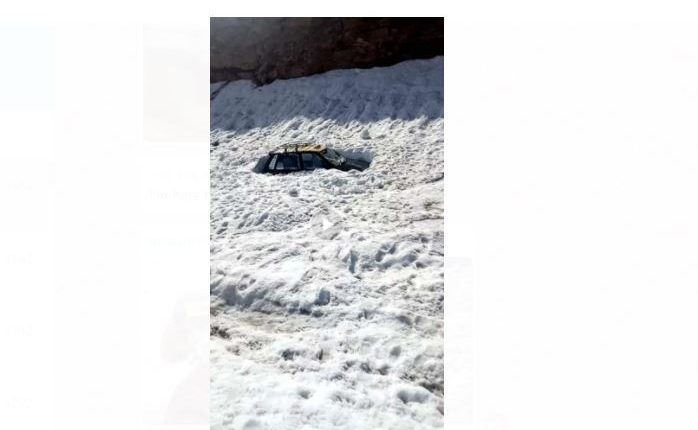 VIDEO – Mehran THE BOSS Back From Frozen Death After 7 Months
In a very surprising incident, Suzuki 'The Boss' Mehran came alive after remaining buried in snow for 7 whole months. According to a video circulating on social media, the car owner started Mehran without any major issue. As per the video, the car was stuck at Babusar Top in 11th month of 2020, and was dug out from the snow on June 1, 2021. It means the car remained buried under the snow for seven whole months.
As per the owner, the car remained buried under 15-feet of snow.
Watch Video: 
Video Credit: Saeed Ullah Nwb
Surprisingly, the car was in a great condition, even after all these months. We are sure that the owner of this car would be extremely happy. Mehran has remained one of the most favorite cars of Pakistan for decades. It ruled the hatchback section for almost 3 decades.
As per the reports, the owner started the car using the battery of another car. However, remaining engine was working perfectly. For the owner, it was really a miracle. We are happy that he got his car back because it seems that it is Taxi, so it must be his source of income.
As per pictures, the exterior of the vehicle was also look smooth and without any issue.
It is pertinent to mention that Pak Suzuki discontinued Mehran in 2019. The company replaced it with New 660cc Alto. Even after its official discontinuation, the car is still quite famous among the users because it is one of the most affordable vehicles in the market. Furthermore, its spare parts are easily available at a very reasonable price. So, it is still one of top choices of people.
As you are here, please watch a special features review by PakWheels. In this video, our very own Zill-e-Subhan revealed the Mehran options, which nobody knew existed in this very car.