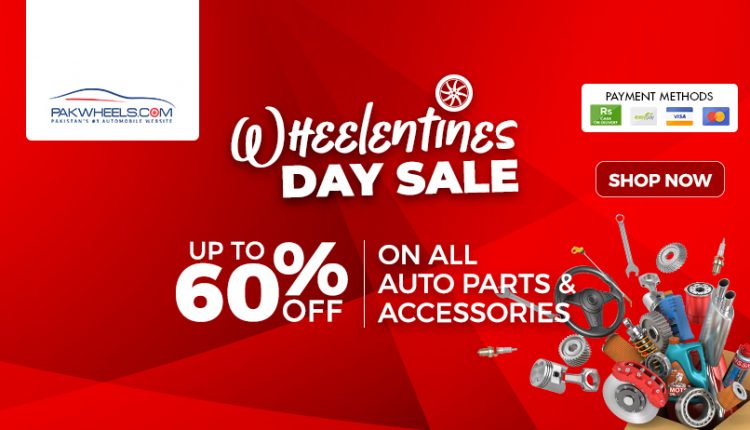 Wheelentine Day Sale – Up To 60% Off On Auto Parts, Accessories
Who needs a Valentine when you have your car? This year, make your wheels your Valentine and celebrate Wheelentine Day. Buy car parts and accessories for up to 60% off on PakWheels Auto Store and show your car how much you love her. You are definitely going to get it back, promise! 
Here are the top sale items up for exclusive discounts.
9-in-1 Microfiber Cleaning Kit Set
One of our best-sellers, the 9-piece Microfibre Cleaning Kit is perfect for cleaning your car or bike after a rainy day. With a 52% discount, you'll be getting
3 x applicator pads

3 x cloths

1 x 2-in-1 wash scrub pad

1 x microfibre wash mitt

1 x wheel brush
all in just PKR 1,049. You don't want to miss this must-have, can you now?

Pack Of 5 Microfiber Towels
The next item on sale is a pack of 5 easy-to-use microfiber double-sided car washing towels. You can use them in washing, drying, waxing, polishing your car, motorcycle, and even cleaning the TV, computer screens, and glass surfaces at home. This handy auto plus home accessory has got a 10% discount and come down to PKR 1,499 from PKR 1,665. So, what are you waiting for? Go and buy this at our auto store right now. 
Universal Magic Hose Pipe 50ft
Talking about washing your vehicle and cleaning house windows and floors, do you have a hose pipe? No? We do at our auto store and, that too, at 17% off. The pipe is 50 ft long with 7 different water spraying modes: full, mist, jet, shower, flat, center, and cone. You can choose an optimal mode according to what you are using the pipe for. How convenient? You can get this Magic hose pipe for PKR 1,450 only. Original price was PKR 1,750. 


Powder Fire Extinguisher 1Kg
Every car owner needs to have a fire extinguisher in his/her car at all times. The one that we have at our auto store is a 1 Kg powder fire extinguisher with a car mount bracket. So you can mount it anywhere in your car with 2x8mm bolts and use it to take down fire accidents. As part of the Wheelentine Day Sale, we are offering a 34% discount on this must-have car accessory's original price of PKR 2,500. You can now get it for PKR 1,650.
SOGO 12V Digital Tyre Air Compressor
Next, we have a high-quality 12V air compressor by SOGO. It's wireless, portable, digital, touch-controlled, and rechargeable. It comes with three extra nozzles that you can use to fill air into punctured or flat tires of cars, bikes, and even bicycles. You can set the air pressure mode and value with a touch display and even use a built-in torchlight at night time. 
This SOGO air compressor has a 44% discount offer and is now available for PKR 4,999. Initially, it would have cost you PKR 9,000, so you are saving big time.

Mothers Back To Black Tyre Shine
Want your Valentine's feet, I mean the tyres of your car, to look pretty? Make them shine with this Mothers Back To Black Tyre Shine, which is a guaranteed product for keeping the tyres black and like-new for a long time. On 11% off, you'll get this auto accessory for PKR 2,230, cut down from its original price of PKR 2,500.
Dextro Car Jump Starter with Air Compressor
How about a multi-function car accessory? Presenting the Dextro High-Power Power Bank with Air Compressor that you can use to charge electronic devices in your car as well as jump start your vehicle. On top of that, the machine comes with an air compressor. The whole package is available for just PKR 5,900. The original price was PKR 8,999, so you will be availing a 34% discount.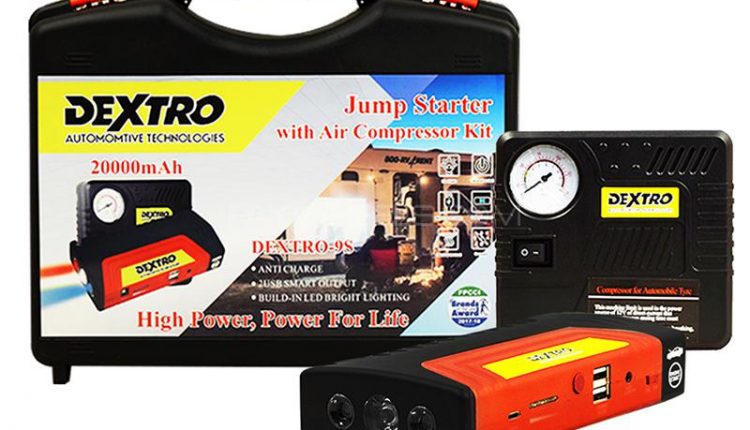 Mothers CMX Ceramic 3-in-1 Polish & Coat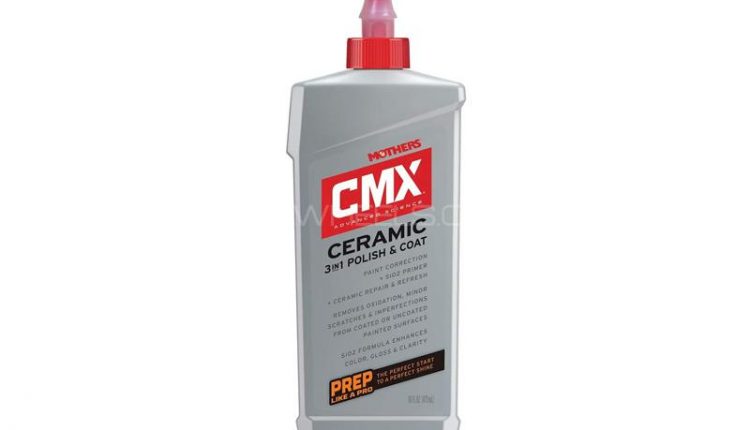 Compliment the shiney tyres look with an overall makeover of your car with another handy accessory. Mothers CMX Ceramic 3-in-1 Polish & Coat helps you do paint-correction of your car to apply and maintain ceramic coatings. Its 3-in-1 formula will heal the imperfections of your car and make it beautiful again. At an 11% discount on its original price of PKR 3,799, this life-saver is now available for just PKR 3,399.
Piece Car Care Cleaning Bundle
Another car cleaning tool at a cheap price. The 7CF Car Care Cleaning Bundle is perfect for a complete cleaning experience because it has
7cf Leather& Tyre Wax 450ml 

7cf Hard Wax 200g 

7cf Tyre Foam Cleaner 650ml 

7cf All-purpose Foamy Cleaner 650ml

7cf Windshield Cleaner 450ml 

7cf Anti-rust lubricant Spray 235ml

Double-Side Micro-Fiber Cloth.
As part of the Wheelentine Day Sale, this bundle product has a 43% discount on its original price of PKR 4,000. So, you can get all of the above in PKR 2,290 only.  
7-
Toyota Aqua Carpet Mats
This one's for all Toyota Aqua owners out there. We are offering a set of 3 Toyota Aqua 2013-2021 genuine high quality carpet mats on a 19% discount. The mats are available for just PKR 2,100 and will uplift the interior of your Aqua car to many folds.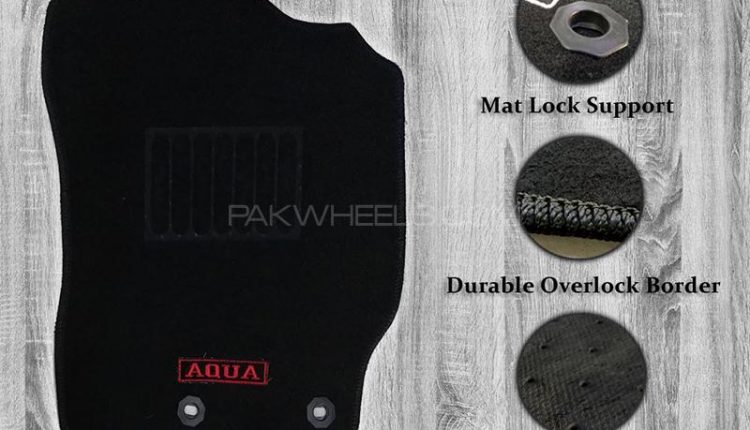 This 14th of February, no need to buy flowers and chocolates. Instead, get the best auto accessories for your car at up to 60% discount and enjoy a happy Wheelentine Day with PakWheels.