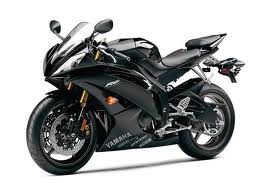 Why Yamaha Japan's plan to build latest bikes in Pakistan still lingers on
More than two years ago, Yamaha Japan had shown unshakeable interest in investing in Pakistan to manufacture motorcycles. The plan's worth is around 150 million US dollars to build and sell global models in Pakistan, however, there has been strong opposition in Pakistan by local motorcycle assemblers who feel threatened by the investment.
Although Pakistan Association of Automotive Parts Accessories Manufacturers (Paapam) will not be affected by the investment negatively, rather new business will come as Yamaha Japan has said to grow a relationship with local parts industries so it can localize the bikes it wishes to produces within a period of time but, PAAPAM has opposed the investment as the local motorcycle assemblers' business will be affected as Yamaha Japan plans to bring global models.
Yamaha Japan has however said that it plans to produce motorcycles of above 100cc which are in demand globally and under the reign of local motorcycle assemblers, Pakistan will never ever be able to have them.
It has said that Yamaha Japan will be only make models which have never been build in Pakistan before which means that we would finally get rid off the 3-4 decades old CD70 and CG125 motorcycles and come to par with the rest of the world but PAAPAM doesn't want that.
In a recent meeting with Pakistan's PM, ITO Yasushi, General Manager, Yamaha Japan, said;
on attaining full production capacity, the facility would produce 45,000 units annually. He informed the Prime Minister about the intention of the company to further expand its manufacturing units in Pakistan. He said that with the setting up of a Motorcycle Manufacturing facility in Karachi with EFI, automatic transmission and European standard exhaust system, the company will not only be the pioneer in Pakistan but would also target the Middle East, Central Asian and African Markets and contributes towards the country's exports.
Our Prime Minister was really pleased to meet Yamaha Japan's delegation and offered his gratitude towards their investment in Pakistan as Yamaha is a household name here.
It has been almost three years now since we first got to know about the investment but the first brick has yet to move towards the planned site of the factory in Karachi as local mafia (consisting of local parts manufacturer and motorcycle assemblers) has been pressuring the government against the investment as it is obvious that Pakistanis, who crave for more options in buying whether motorcycles or cars, will be made available to them.
Motorcycles available around the world will be available to them and they will instantly switch to newer Yamaha bikes instead of motorcycles built with obsolete technology which we can't still built entirely on our own whereas Yamaha Japan's plans include to make Pakistan self-sufficient to build atleast 85% of the bikes it will be producing here within 10 years time.
This is threatening the local motorcycle assemblers who won't be able to compete with a company producing latest motorcycles built with newest technology and thusly pressurizing the government and other stakeholders to oppose the investment so they can continue selling you 3-4 decades old 70s and 125s with no aim of ever moving Pakistan forward in the global automotive realm.