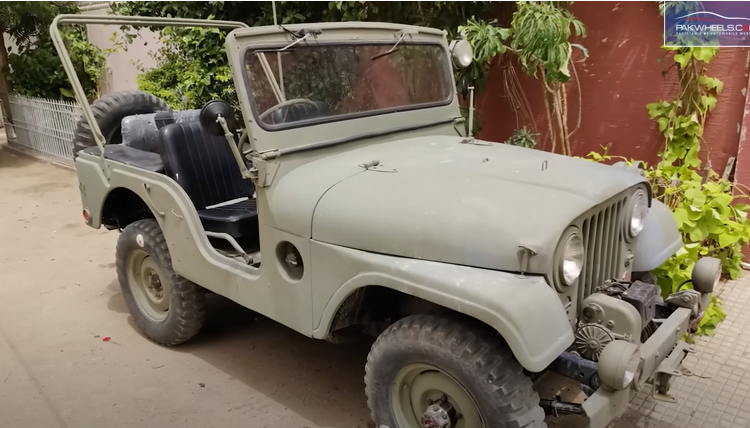 "Willy's Jeep Can Be Driven Even in Water" – Owner Review
Today we're back with the owner's review of Willy's Kaiser. Kaiser jeep resulted from the 1953 merger of Kaiser Motors, an independent passenger car maker. For Kaiser, the Jeep brand and its models were considered the crown jewels in the merger with Willy's-Overland.
In 1955, Kaiser phased out all Kaiser and Willy's passenger car lines, and Kaiser (initially still under the name 'Willy's Motors') became entirely focused on Jeep products in most markets. It was used in the Pakistan Army from 1951 to 1968. It originally came with a marine engine with a left-hand drive but was replaced with a Mitsubishi 2.4 liter diesel engine which was directly injected and was re-engineered especially for this car.
Restoration
The owner fully restored this Jeep from scratch. He installed every genuine part that he could find; he could not source left-hand drive conversion parts; otherwise, he would have done so. The whole restoration process took around 1.5 years which is relatively less as this kind of project can take a lot more. As per the owner, the restoration cost for this type of project ranges from Rs. 3, 4 lacs up to 30 lacs if you install the same model year parts.
Specifications
The Willy's Jeep is a bare bone car; it was primarily made for wars to carry soldiers and ammunitions. It has an open-top, and you can dismantle every part of the car. There are no sensors or electric components; even the gauges are mechanically functional. There is no ignition switch; the car turns off by suffocating the engine by cutting off the air through a lever.
Features
This is probably the most practical car, and it is completely purpose-built. It has basic features like halogen headlights, 4 seats, a 4-wheel drive system, analogue gauges for all necessary information, high-profile tyres, and a back-mounted spare wheel. This car is known for its strength and durability, making it run perfectly even 70 years later.  
Off-Road Performance
The car has an extremely powerful engine that can be driven on any terrain, even in water, if it has lifted air inlet and outlet.
According to the owner, it has extreme pulling power due to its high torque. The car has 4 front gears, and the High 4 and low 4 runs on shaft engagement; hence, it has two levers." The owner added," This particular car has pulled out many stuck vehicles along with passengers."
Braking
Contradicting the power of this engine, the brakes are not strong enough to stop the car at high speeds; hence driving fast on this Jeep is somewhat risky. It comes with all drum brakes, which are return hydraulics. "I have taken this car over 140 km/h easily, but you're in God's hands at that speed", he stated.
Watch Video