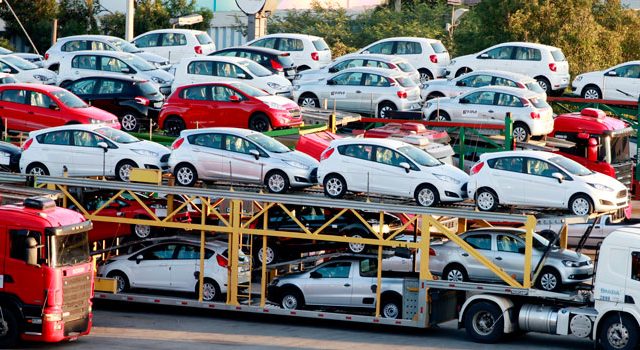 A meeting of the Economic Coordination Committee (ECC) chaired by the Adviser to PM on Finance and Revenue Dr. Abdul Hafeez Shaikh was held on Wednesday, and in the meeting, the procedure for the import of used vehicles under personal baggage, transfer of residence and gift schemes have been revised.
Newer revision means that the 1000+ vehicles stuck at the Karachi port will soon find their way out.
Currently, the import of used cars under personal baggage, transfer of residence and gift schemes requires you to pay duties and taxes out of foreign exchange arranged by Pakistani nationals themselves or local recipients producing proof of conversion of foreign remittance to local currency.
ECC has allowed the importers to meet any shortfall in arrangement of required foreign remittance for payment of duties and taxes through local sources in case of a scenario where the Pak rupee depreciates, or government increases the import duties and/or taxes after the receipt of remittance and before the filing of the good declaration, which results in shortfall of remitted amount vis-a-vis payable duties and taxes.
The ECC decision would help clear up a total of 1017 vehicles currently stuck at Karachi port because either no foreign remittance had been received or the remitted amount had been rendered insufficient due to depreciation of PKR before the filing or goods declaration or increase in the rate of duty in the Finance Act 2019.
According to ECC, this new decision will help clear the cars stuck at the port and make room for more. This is actually a much-awaited and thoughtful decision, although this seems like a one-time relaxation to benefit the importers as the vehicles stuck at the port are causing more harm than good.
Drop your thoughts in the comments section below. Stay tuned to PakWheels.com for more news-related blogs and articles.