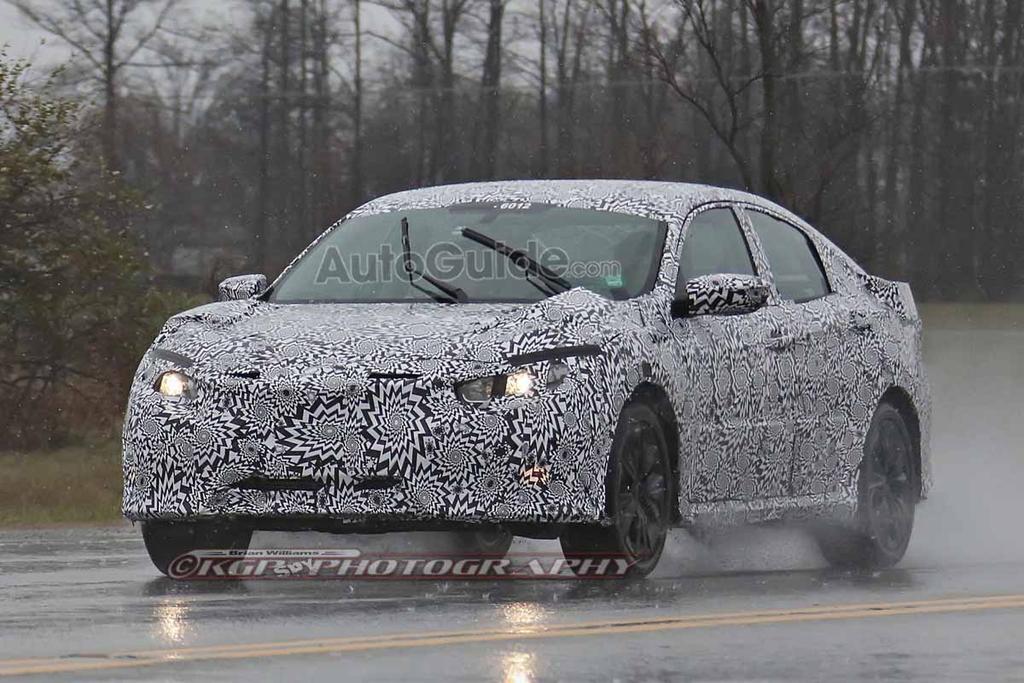 10th Generation Honda Civic Spied
Honda Civic, which is one of the most widely sold model of Honda, is in its 9th generation. Civic current generation was launched back in 2011 in United States as 2012 model. The design and materials were not as per expectations of the enthusiast who were eager to see more modern and elegant civic. Honda USA did an emergency face lift for 2013 model. The face-lift was much better received than the initially released model, still if we look at the exterior design of Civic, it lags behind other compact sedans in competition.
Recently, a 10th generation Civic has been spied testing somewhere in United Sates as first reported by Autoguide. Due to extreme camouflage it looks like the car has a fastback design, but there are clear lines which show it will have a traditional trunk design. The trunk, side and front hidden shape reveals that we might be seeing something very new for the next generation Civic. It is expected that the new civic will be wider, longer and roomier.  It is also believed that the next Civic is being designed by Honda USA design team. In addition, Honda, like other automakers, is working on global platforms, which means many cars can be pinned to the same platform, reducing cost of design and production and providing greater flexibility in producing more models. It is also expected that Accord and Civic will be sharing a same platform, which is a bit absurd in my opinion.
There is no news on the specifications yet, but Honda plans to introduce the 1.5-liter engine by 2016 on Acura ILX and on next generations of Honda Civic and Accord, though nothing official as of now. Along with the new engines, the eight-speed dual-clutch transmission will replace the current transmissions, and will use a torque converter to improve performance of these transmissions. The new family of engines will be turbocharged, something Honda is doing for the first time and will be in 2.0L, 1.5L as well as 1.0L displacements to meet Euro-6 emission standards,as well as better fuel economy and performance. The 10th generation Civic is expected to be released by the fall of 2016 in the United States.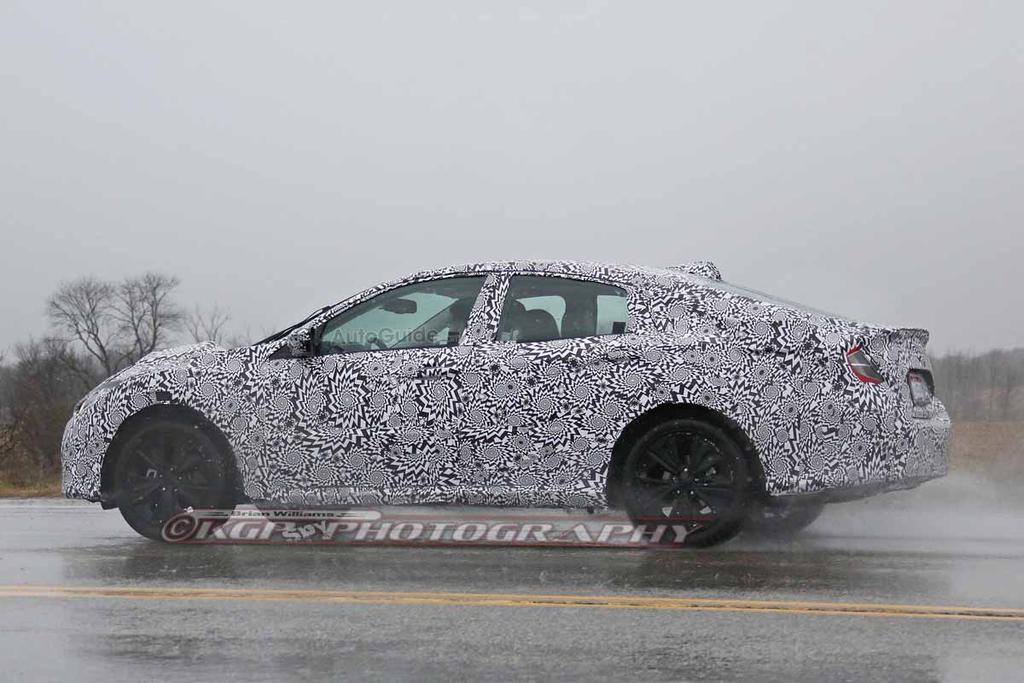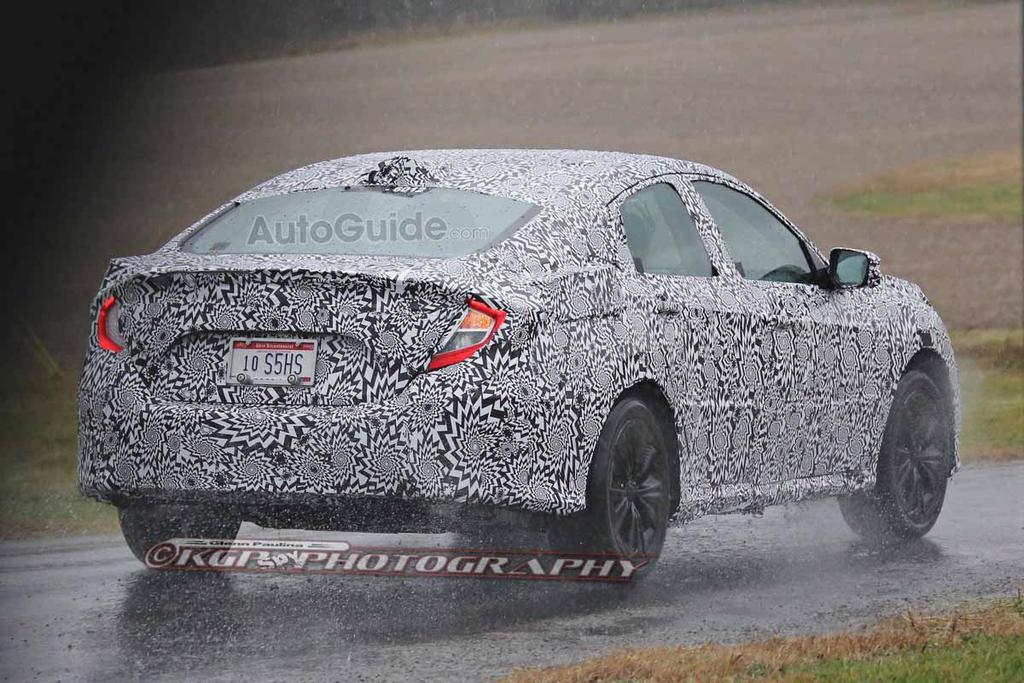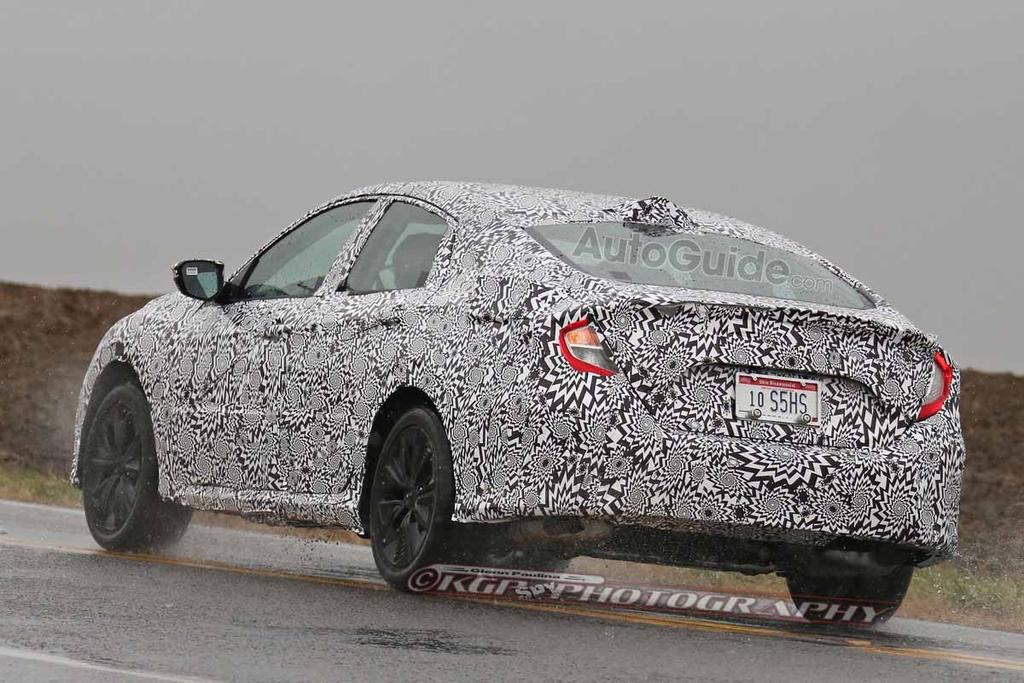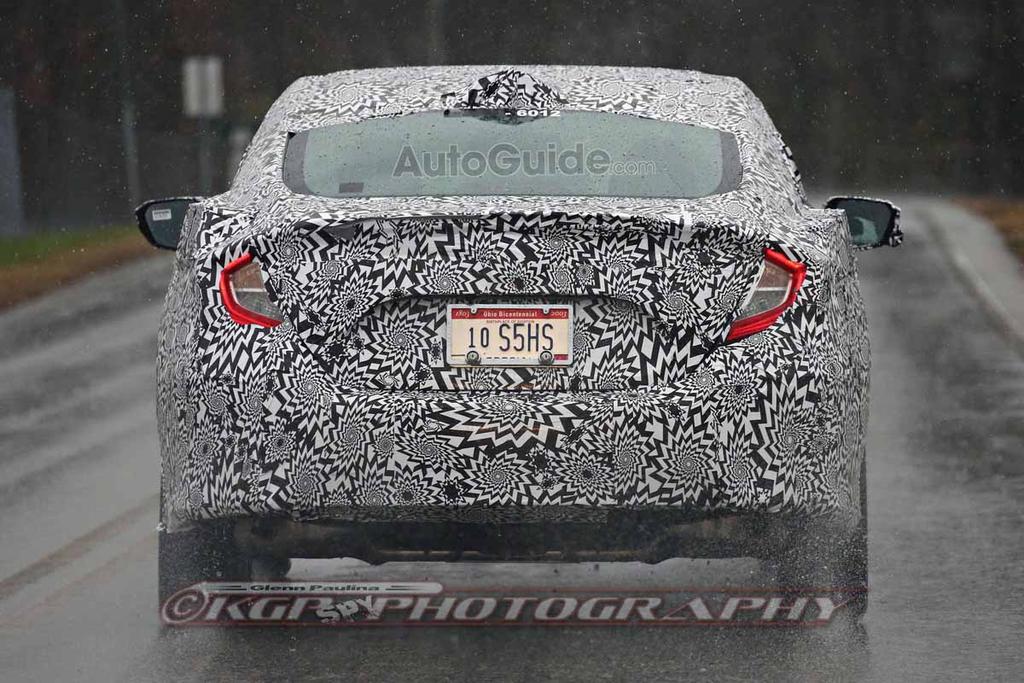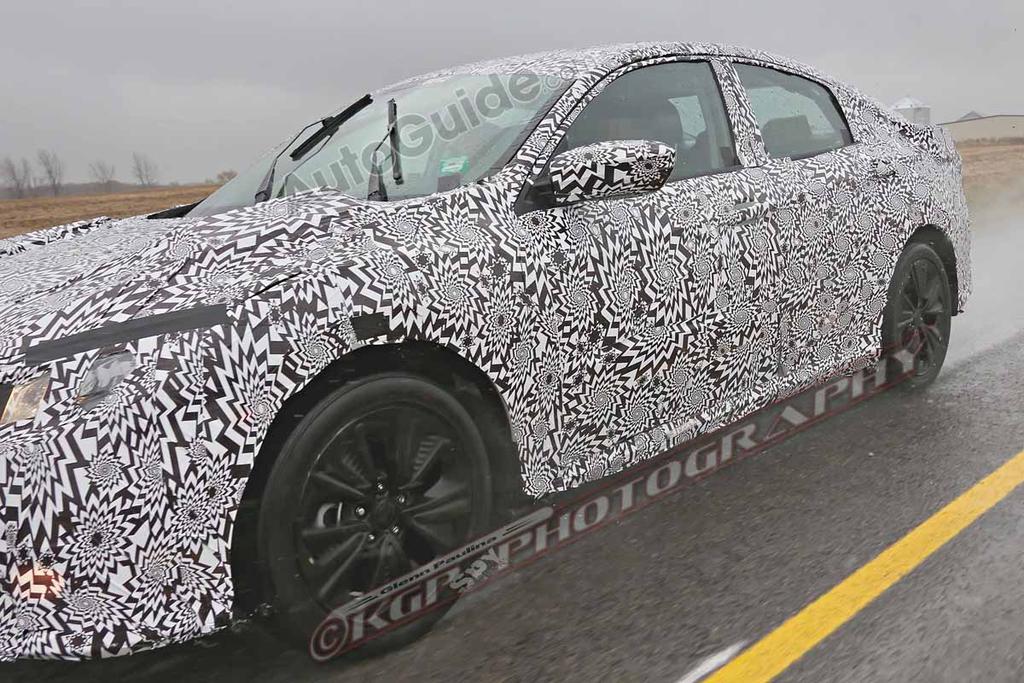 Photo credits: Autoguide.com
Sales Statistics for North American Market: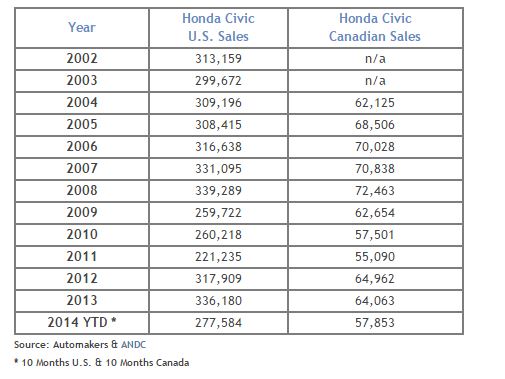 Some more interesting facts about Honda North America:
Honda now ships more American-made cars from the U.S. than it imports from Japan.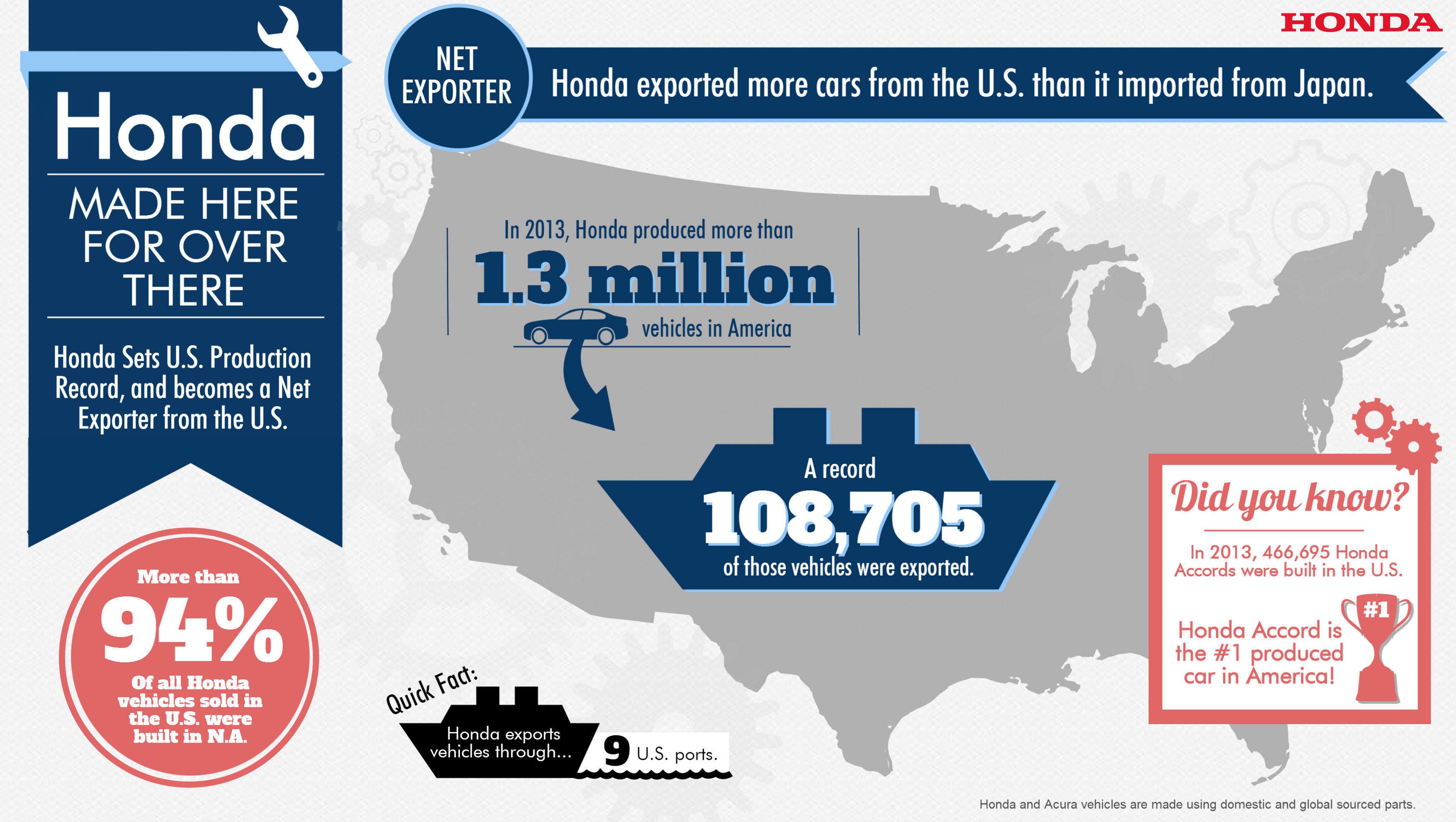 Source: Autoguide.com