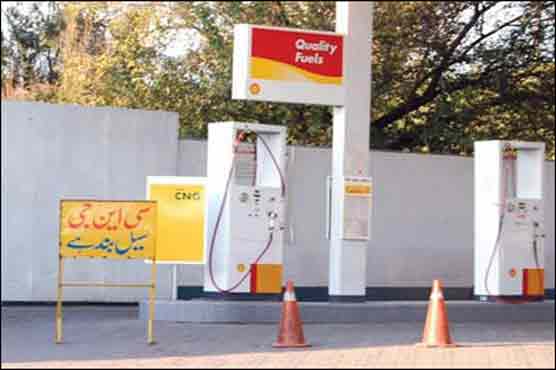 2 Days A Week CNG Will Not Solve The Petrol Crisis
The fuel shortage crisis is still not resolved even after more than 7 days in Punjab. Chief Minister Punjab, Shahbaz Sharif instructed Federal Minister for Natural Resources and Petroleum Shahid Khaqan Abbasi to temporary lift the ban on the sale of CNG in the province to overcome the crisis to some extent.
However, the talented planners in the government have allowed the CNG Station Owners to sell CNG two days a week only. Due to this sheer brilliance of the government, the majority of the CNG stations are still not selling CNG in Punjab, as most of them had disconnected their commercial gas connections and laid off their employees after the government put a ban on the sale of CNG in Punjab during November.
The Chairman of All Pakistan CNG Association, Ghiyas Abdullah Paracha embraced the government's decision to lift the ban on the sale of CNG in Punjab but said at the same time that CNG Station Owners are financially ruined and most of them are not capable of paying the fixed incurred expenses of gas and electricity. He further said that the government should allow the CNG Stations to sell CNG throughout the week to overcome this crisis.
In my opinion, the government is purposely giving these half-baked solutions to the public to make them run in circles (that too without fuel) instead of supplying the fuel properly so that their certified hoarders can charge a premium on the fuel and government can increase the prices despite a decreasing trend of prices in the international oil market.