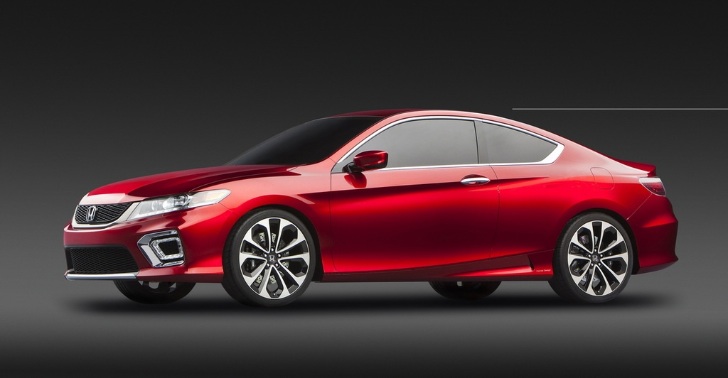 2013 Honda Accord concept remains unchanged
While automakers kept on pouring concept cars, Honda also revealed the concept Accord – which was not a concept at all.
Looking at the pictures, anyone can see that despite Honda's insistent behavior that this is a new and fresh concept is wrong and that this is actually a mildly, pimped up version of the very same Accord that this wishes to replace.
Honda recently announced that Civic will also get a makeover very soon as part of its corporate makeover strategy which aims to hit the market where it responds the most. At the 2012 Detroit Auto Show, a concept version of the 2013MY Accord has shown as a coupe, previewing the ninth generation model but nothing has changed on it, not one bit.
However, Honda has its emphasis once again on re-engineering rather developing an entirely new model, but, the engine front is a bit more exciting thankfully, as the 2013 Accord will come with a brand new 2.4-liter direct injection engine and a plug-in hybrid in addition to the V6 we already know about. The base 2.4-liter will produce 181 hp and 177 lb-ft of torque.