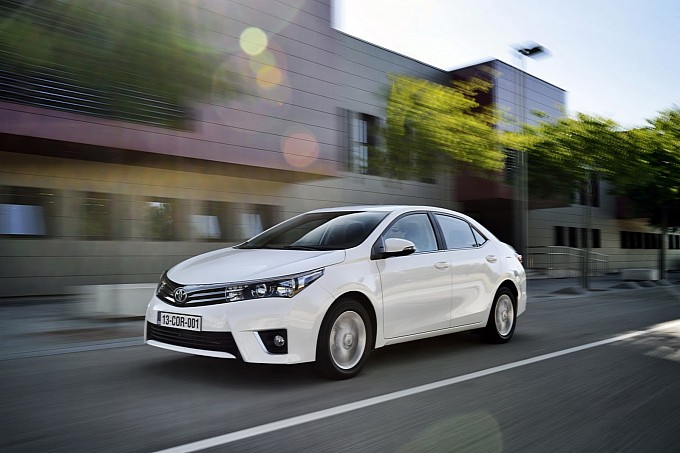 2014 Corolla to be launched at a higher price in October
Instead of sustaining the prices, companies are designing vehicles which, with each passing year, have increased prices. But we have seen that should a company choose to accept the challenge of making a car affordable for many to buy, it can. And the manufacturers which have proven so are both Japanese, and one is Toyota.
The first example is that of Toyota GT86. A car built with collaboration between Subaru and Toyota, Japan's finest. The targets set for GT86 were simple; it should be a Rear-wheel-drive car with a price of 25,000 $. And the target was achieved as it was a car for the enthusiasts, by the enthusiasts.
Then there was the GT-R by Nissan, it had power and performance of the best sports cars money could buy but costs only half as much, back when it was introduced.
But as with any of the cars mentioned, the GT86 you will get for 25,000 $ today will be a stripped out, basic version and the GT-R, it is as expensive as the cars it once wanted to beat for half the price.
At the recent analysts meeting, Toyota's Pakistan arm, Indus Motor Company announced that it will be launching the new Corolla in October this year. The previous dates announced including this one is tentative, because:
Ford F-150 is the best selling vehicle in USA, consider it as the Corolla of US for a moment please. When a new model of Ford F-150 was being introduced, people rushed to showrooms to order more of the outgoing model, the sales increased by a lot instead of losing them in anticipation of the new F-150.
Same is the case with Toyota Corolla in Pakistan, for the past two models (generations) of Corolla, sales increase when Indus Motor Company announces and introduces a new model of Corolla according to one official of IMC. The company though, loses millions of dollars worth of PR just to maintain a secrecy around models which have already been introduced around the world where marketers begin to tease the model to create hype and eventually, leak whole brochures and pictures before the launch at auto shows.
Nevertheless, cars are getting expensive, and out of the affordability threshold of many buyers. The new Corolla is expected to be priced for about Rs 2.2 million to Rs 2.4 million according to the analysts. And yet, companies fail to understand the need to introduce new small models of cars, tailor made for Pakistan like Etios was for India. So they can be cheap, otherwise, like the new *GT86, Civic, Corolla, Swift and Wagon-R, they will keep on getting expensive and soon, Xli and Gli will become irrelevant to Pakistani buyers no matter how good a car it is because I can get a Honda CR-Z in that price.
(*Comparison is not of cars but as an example of how pricing is, today in the automotive industry)