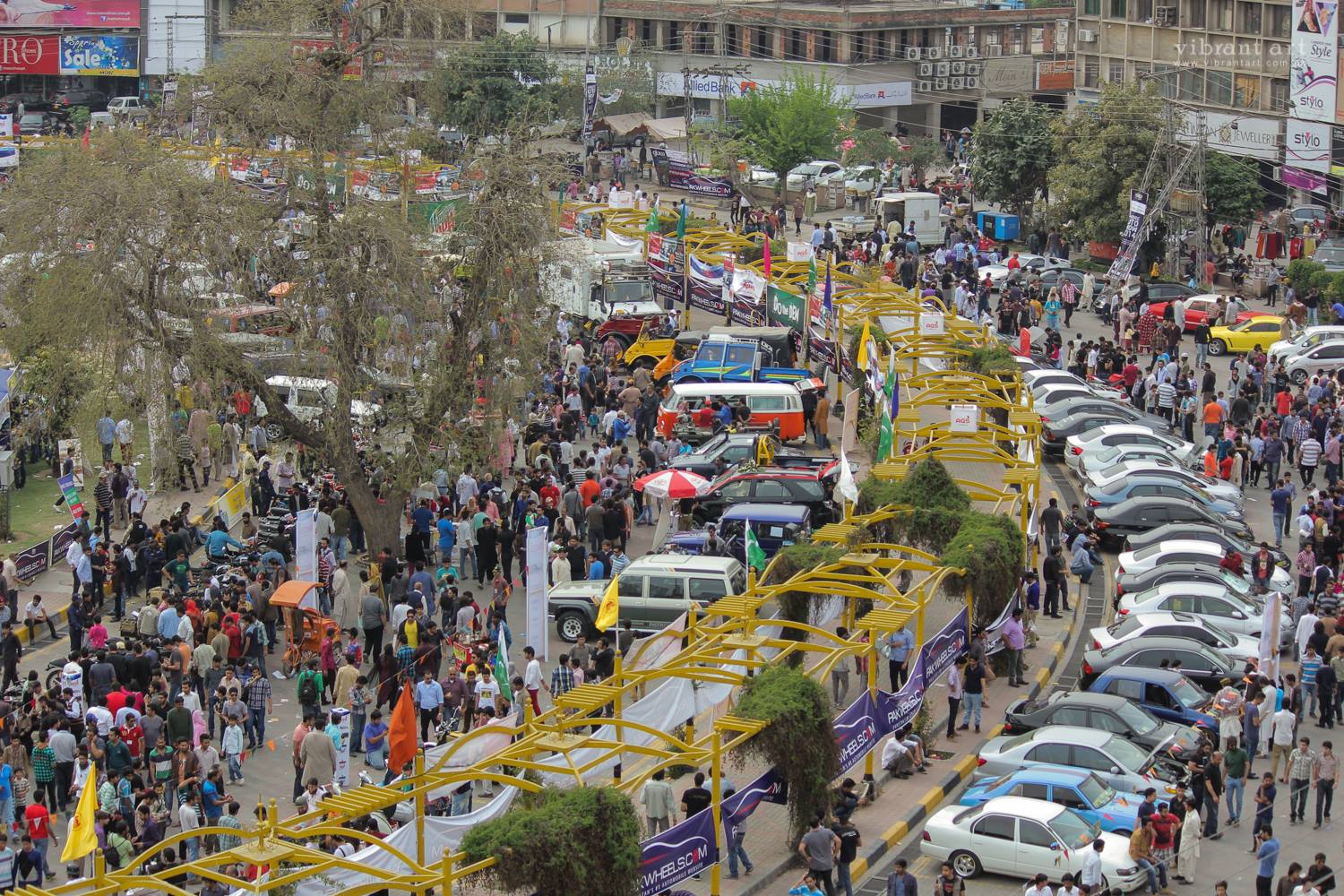 2014 Pakwheels Auto Show Lahore was a vehicular mosh pit
Pakwheels, the safe haven for every Pakistani automotive enthusiast stands as a bastion for automotive lust in our eyes and to bring more people information and knowledge about the Pakistani automotive culture, Pakwheels conducts auto shows throughout the country each year with the Lahore Auto Show which turned Liberty Market in a colorful and lively place, concluded with people already starting to miss the show.
Pakwheels began arranging auto shows solely for the purpose of peace and happiness in our grief stricken country and also, introducing younglings to the automotive culture so they can be responsible, and be productive in their love for everything cars. The auto shows received such over whelming response that Pakwheels began touring the entire country, bringing the best of cars which you and I hold up as our ambitions and passion to achieve in our lives, to most of the major cities across the country.
This year's auto show was inaugurated by none other than Fawad Afzal Khan, a rockstar and a heart throb of an actor who cherished each moment at the show like the thousands of people who took part in the show.
From Lamborghini to Maserati to JDM tuner cars like Supra to the famous 4x4s of Pakwheels, every car for every type of automotive enthusiast was there and they say that you don't get a lot of chances to meet your heroes, well folks, Pakwheels has taken an oath to make sure that from kids to adults, everyone will meet their car heroes with which we grew up with playing or looking at.
For pictures, visit the following link: