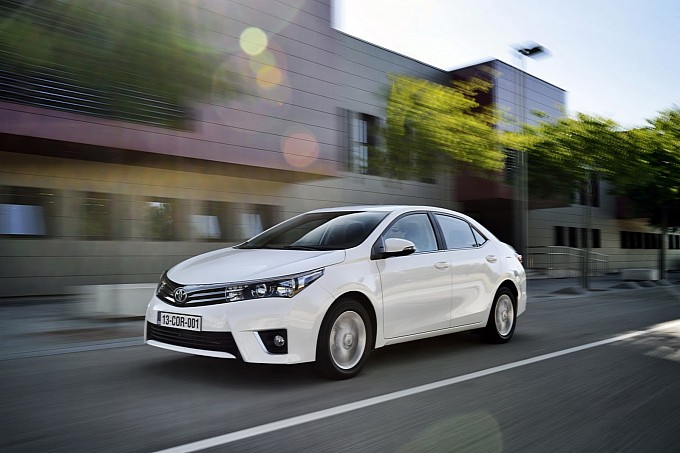 2014 Toyota Corolla Altis launched in India
The Corolla fans in Pakistan are already anxiously waiting for the 11th generation Corolla to get launched in Pakistan and we have this news from our neighborhood that the 2014 Toyota Corolla will get an official launch next week in India.
The 11th generation Corolla was showcased at the 2014 Auto Expo in India where the bookings for the car were also initiated. It is reported that Toyota India has already managed to receive 1300 bookings so far, you'd might think that's impressive but it isn't when you consider the size of the market we think. Still though, Toyota India's official say that they are booked for the next three months.
The 2014 Corolla will be available in petrol and diesel engine variants in India. The diesel cars are very much popular in India as compared to Pakistan, and the newly released 2014 Honda City has a diesel engine as well.
Corolla Altis was launched today in India, priced between Rs 11.99 lakh and Rs 16.89 lakh depending on the variant and specifications but is sure as hell cheaper than it would be in Pakistan.
Coming to the specifications: The petrol Altis variant will get a 1.8-litre four-cylinder motor with Dual VVT-i  engine producing 140 PS at 6400 rpm. You can have it with either, 6-speed manual gearbox or a 7-speed stepped CVT.
The Diesel variant will be powered with a 1.4-liter four-cylinder engine producing 88 PS at 3,800 rpm powering the front wheels through a six-speed manual transmission.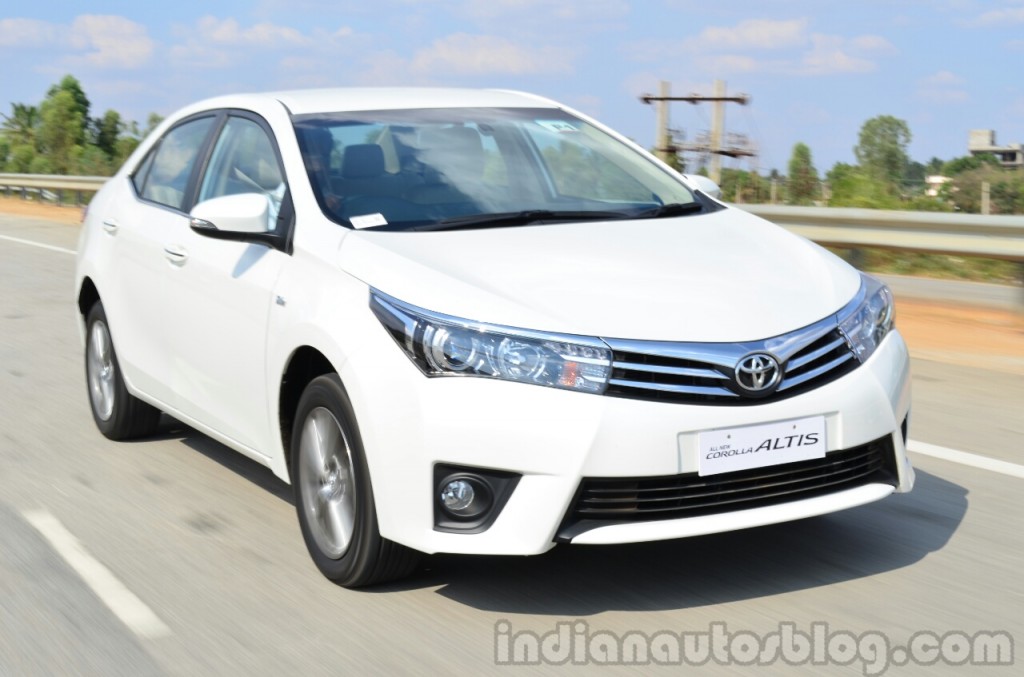 India has got the same shape as Pakistan has, which is a more elegant version of the American variant of the Corolla. However, Pakistan will not be getting as much features or engine choices as Toyota India will launch the car, with five petrol and four Diesel engines. The fully loaded variant will get extra goodies like LED taillights, LED headlights, a 7.1-inch infotainment system with built-in navigation, reverse camera with parking sensors, leather seats, rear reclining seats, automatic wipers and a push button start.
Corolla being the most popular sedan all over the world is enjoying its ever-increasing sales but the competition is tough this time as the other car manufacturers like Hyundai are coming up with great cars and that too with competitive pricing.
Lets see what Indus has to offer, as the expectations are high this time like every time. Indus is looking forward to launch the 2014 Corolla in mid-July in Pakistan. Which features are you looking for in the 11th generation Corolla once it gets launched in Pakistan???
Following are the prices of the Corolla in India as provided by IndianAutosBlog:
2014 Toyota Corolla Petrol Prices:
2014 Toyota Corolla J(S) – INR 11.99 lakhs
2014 Toyota Corolla G – INR 13.74 lakhs
2014 Toyota Corolla G-CVT – INR 15.04 lakhs
2014 Toyota Corolla GL – INR 15.38 lakhs
2014 Toyota Corolla VL-CVT – INR 16.89 lakhs
2014 Toyota Corolla Diesel Prices:
2014 Toyota Corolla DJ – INR 13.07 lakhs
2014 Toyota Corolla DJ(S) – INR 13.64 lakhs
2014 Toyota Corolla DG – INR 15.04 lakhs
2014 Toyota Corolla DGJ – INR 16.68 lakhs
Here's the brochure:
Pics Courtesy: Indian Autos Blog