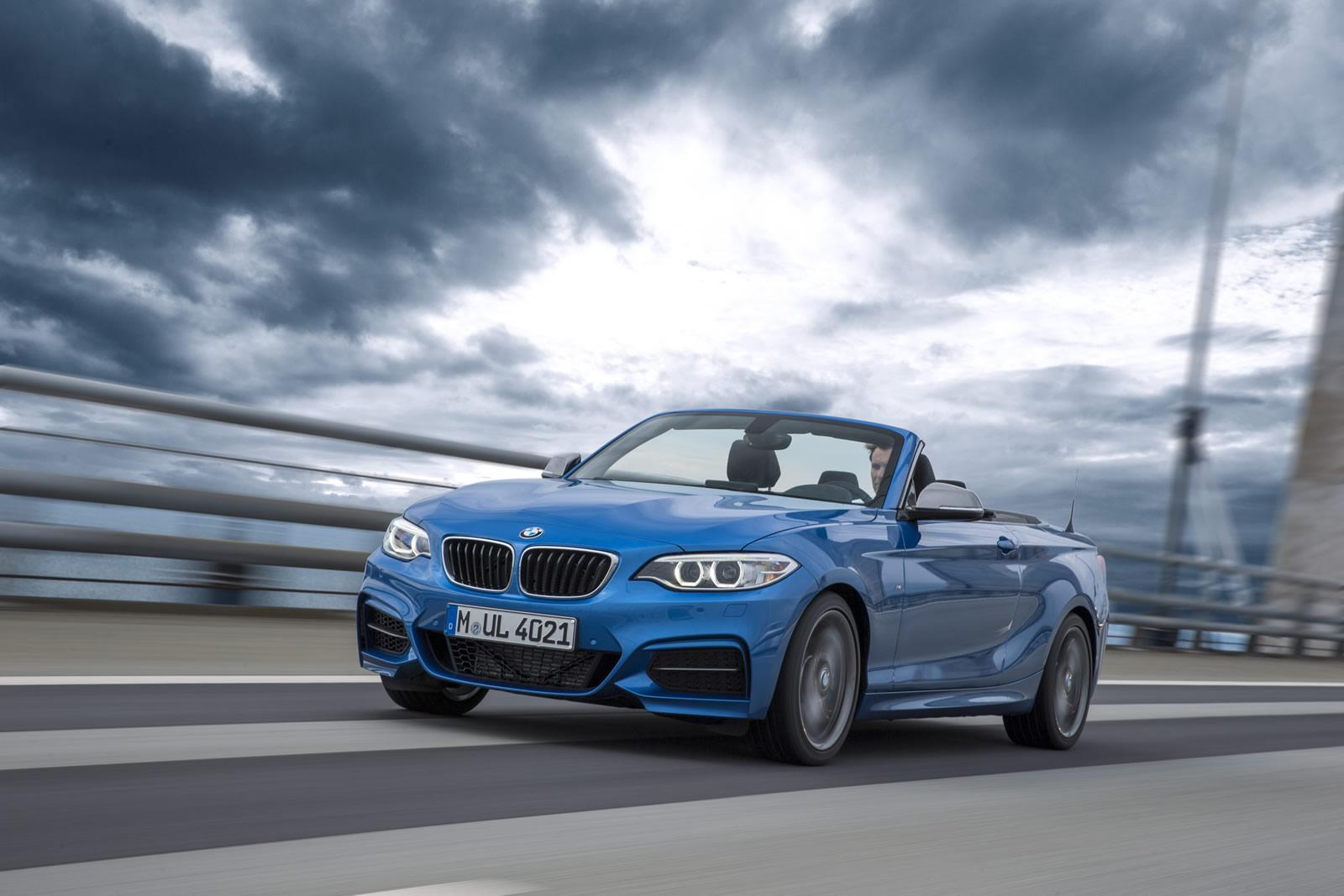 2015 BMW 2-Series Convertible
BMW has taken the wraps off its latest two-door cabriolet before its official debut at Paris Motor Show in October. The BMW 2 series is a direct replacement for the popular outgoing 1 Series Convertible. With the odd and even number strategy at BMW now, this replacement of 1 Series is now called the 2 Series.
Initially the car will be available with one diesel and three petrol engines. Petrol engines ranging from 2.0 liter four cylinder 220i with 184PS to 3.0 liter inline six with twin turbo power engine producing 326PS.
The multi-layered fabric roof can be opened and closed electronically in 20 seconds at speed up to 50 Km/h. The new 2 Series convertible is longer and wider than its outgoing model. 72mm longer and 26mm wider to be precise, now providing extra space to its occupants as well as improved handling. Boot space has been increased compared to 1 Series Convertible by up to 9 percent.
The BMW 2 Series Convertible will go on sale early next year, with a starting price of $38,850 in the United Stated and £29,180 in United Kingdom.
BMW has high hopes for its newest car and is hoping the 2 Series Convertible will outsell its predecessor, of which 130,000 units were sold worldwide.