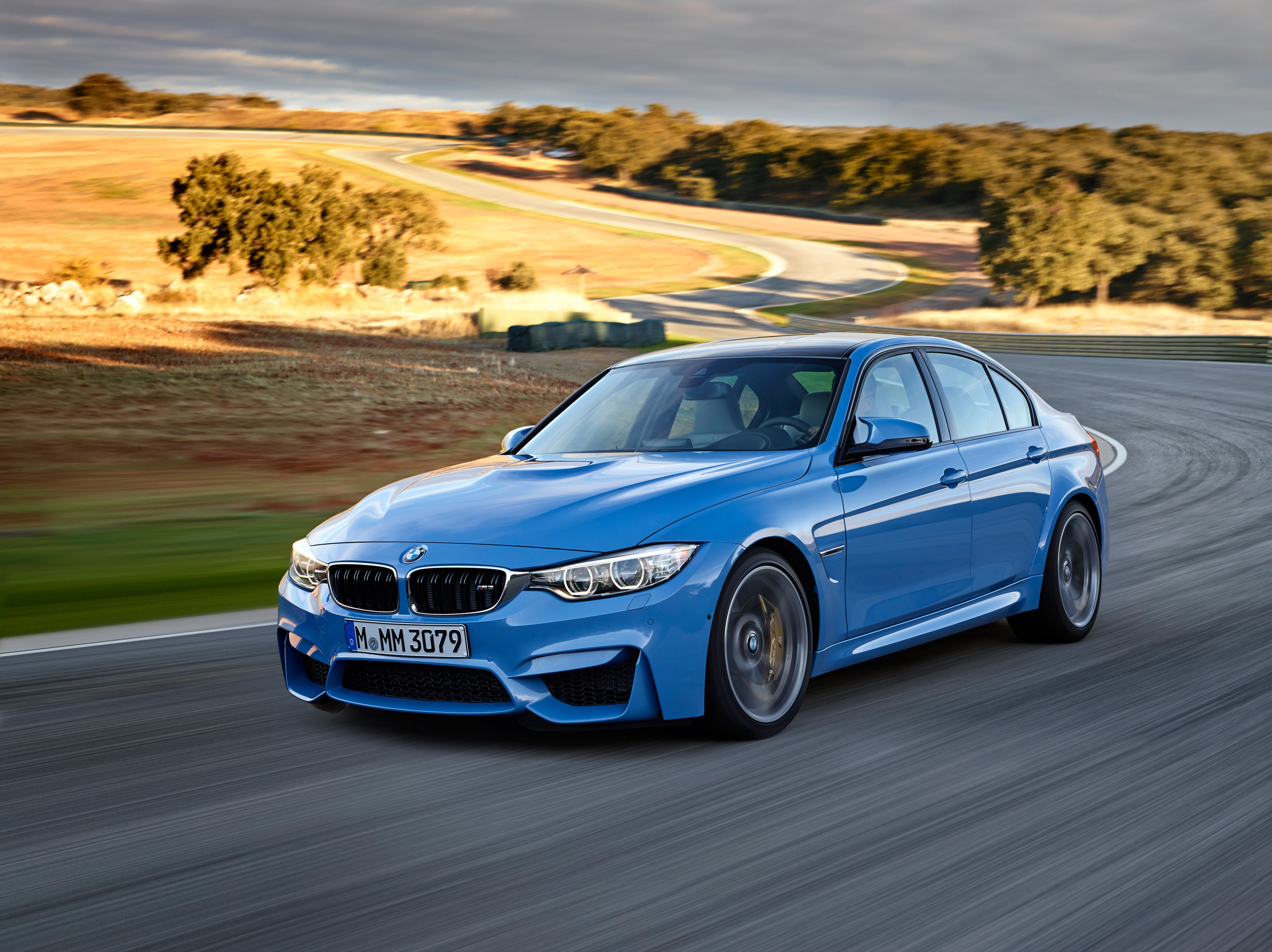 2015 BMW M3 and M4 revealed
BMW has officially announced the new generation of M cars, M3 and M4 specifically. This is would be the first time M4 as a BMW series has been introduced but here's how you can understand the new naming convention; previously, BMW produced M3 in both trims, two door coupe and 4 door sedan, now, they've separated the two trims, meaning the 4-door sedan will be called the M3 while the 2-door coupe will be called the M4.
The most major change with this generation of M cars is that BMW has chosen turbos over their tradition of keeping their cars naturally aspirated. This option has been selected for a variety of reasons but majorly due to the environmental pressure groups and a turbo-engine can deliver more power at less weight and displacement size.
The new engine is a 3.0-liter turbo-charged inline-six which produces 425 turbocharged horsepower from 5,500 rpm all the way up to 7,300 rpm while peak torque of 406 pound-feet starts at 1850 rpm right until 5,500 rpm when it finally disappears. These figures are way better than the previous M3's V8.
BMW has also taken some weight-saving measures such as a carbon-fiber roof and an all-aluminum hood has held the car at a weight of just 3,300 lbs, this power-to-weight ratio rocket the cars from 0-to-60 mph in around 4.1 seconds.
2104 BMW M4:
2015 BMW M3: