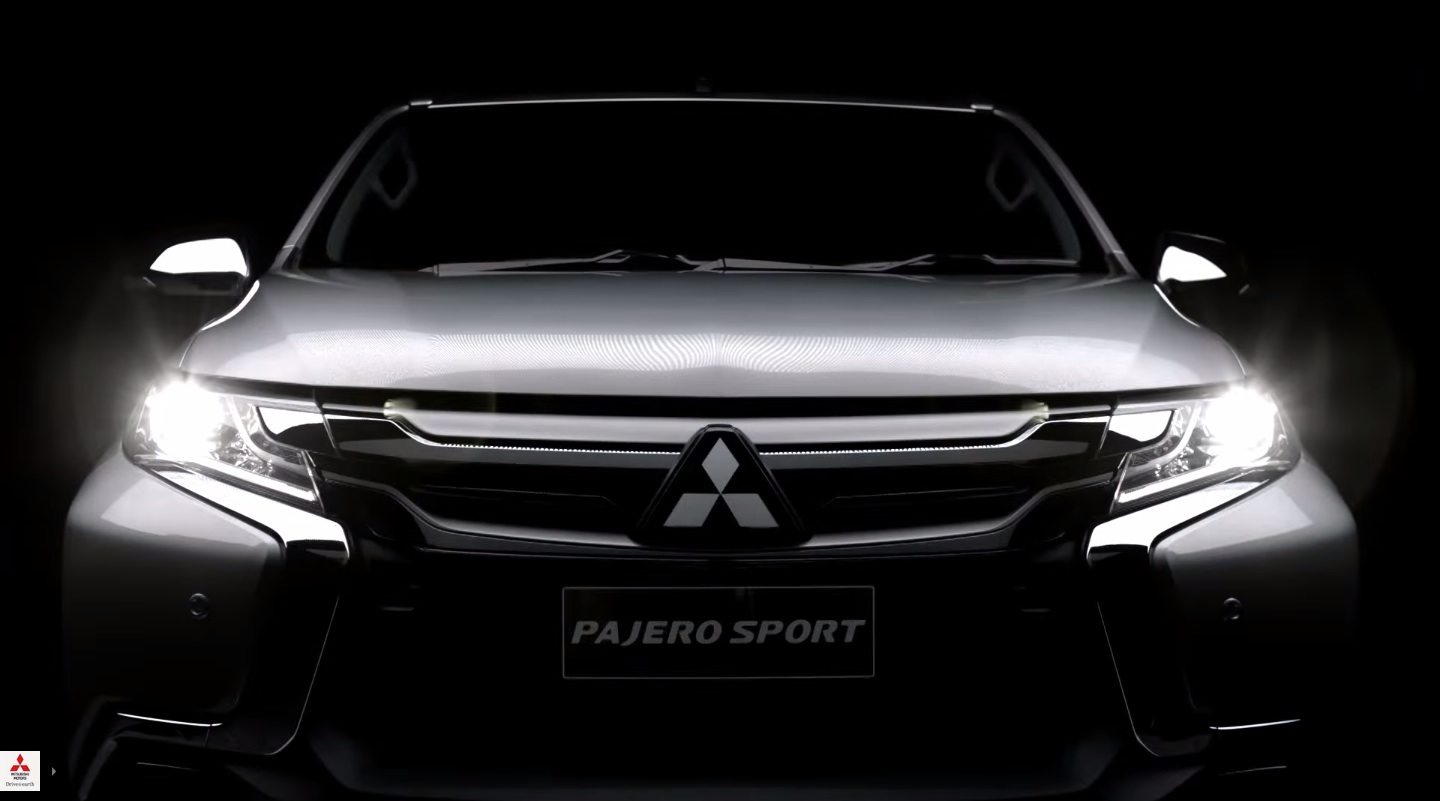 2016 Mitsubishi Pajero Sport's Additional Teasers Revealed
Mitsubishi is coming back with a bang to give Toyota a tough time with its all new 2016 Pajero Sport. Mitsubishi decided Toyota has sold too many Fortuners and Prados and Surfs, it's high time now. They have worked quite hard on designing the Sport. The body although looks like it's on steroids with all those shapes and curves and trims but the thing is, you can't resist liking that car. It's just European in style and would appeal to many. The rear end is what makes you a bit skeptical about the beauty of the car because of its hideous tail lights though. It's like they didn't bother paying attention to it. Like the engineers went on a strike saying that's above their pay grade.
The Pajero Sport will be powered by inline four cylinders 2400-cc Turbo Diesel or 2500-cc gasoline engine. Horsepower and torque numbers change with variants. The variant supplied to middle-east will be a 3.5-L V6.
Mitsubishi will seems to be trying to give Toyota and its Fortuner a tough time which has already made good sales in Pakistan. The 2016 Pajero Sport is expected to have its world premiere at the 2015 Bangkok International Grand Motor Sale on 1st August.