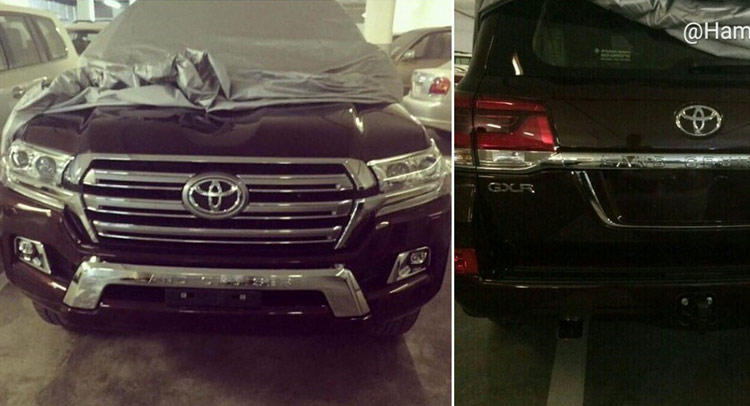 2016 Toyota Land Cruiser Interior Pictures Leaked
We previously informed you guys about the all new Toyota Land Cruiser 2016 and also provided you guys with some leaked pictures of it. Okay so yes, we are back again with some more leaked pictures of the all new 2016 TLC.
Seems like the Instagram user @hammad1two3 is sniffing around for the all new 2016 vehicles and providing its fans with pictures whenever possible.
The pictures show that the beauty is going to get vertical air conditioner vents. Also there is something to notice about the infotainment system. All the latest model whether is the 2016 LX 570, 2016 Toyota Revo or the 2016 Toyota Land Cruiser, it seems as if the design work is not completed properly. The screen tends to have a forward look which is quite disturbing when it comes to the smooth finishing while as always, there's pretty plenty of room within the cabin.
Related: 2016 Toyota Land Cruiser LC200 Facelift Render Is Here
The rear of the latest TLC is almost the same as that of 2015 with some minor changes in the rear lights and chrome grille but the rest is almost the same.
Information about the monster under the hood is not officially leaked but the picture shows that this particular Land Cruiser is GX.R model which is also equipped with a V6 engine. But surely there is not going to be major changes with the power plant but you never know when the automaker feels like impressing you.