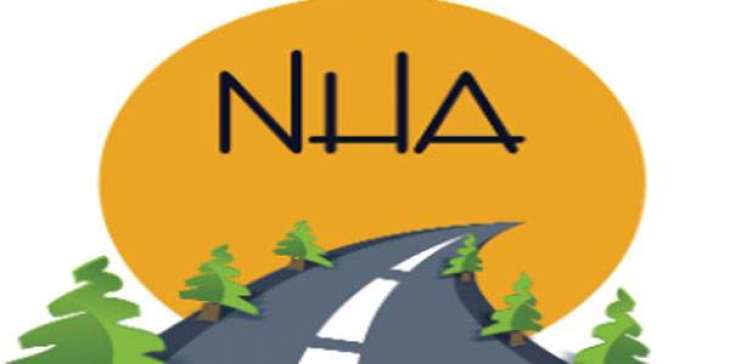 The 61 km long Gojra-Shorkot section of Faisalabad-Khanewal Motorway (M-4) has been inaugurated.
The Ministry of Communications dubbed it a significant project of the National Highway Authority (NHA), which will connect the Southern Punjab with the Federal Capital as well as Sindh. The Parliamentary Secretary for Communications Main Muhammad Shafiq, Chief Whip National Assembly Malik Amir Dogar, and MNA Riaz Fatyana inaugurated the motorway section at a ceremony held on February 2, 2019. On this occasion, the Chairman NHA Jawwad Rafique Malik, Inspector General NH&MP Allah Dino Khawaja and several senior officers of National Highway Authority and local administration were also present.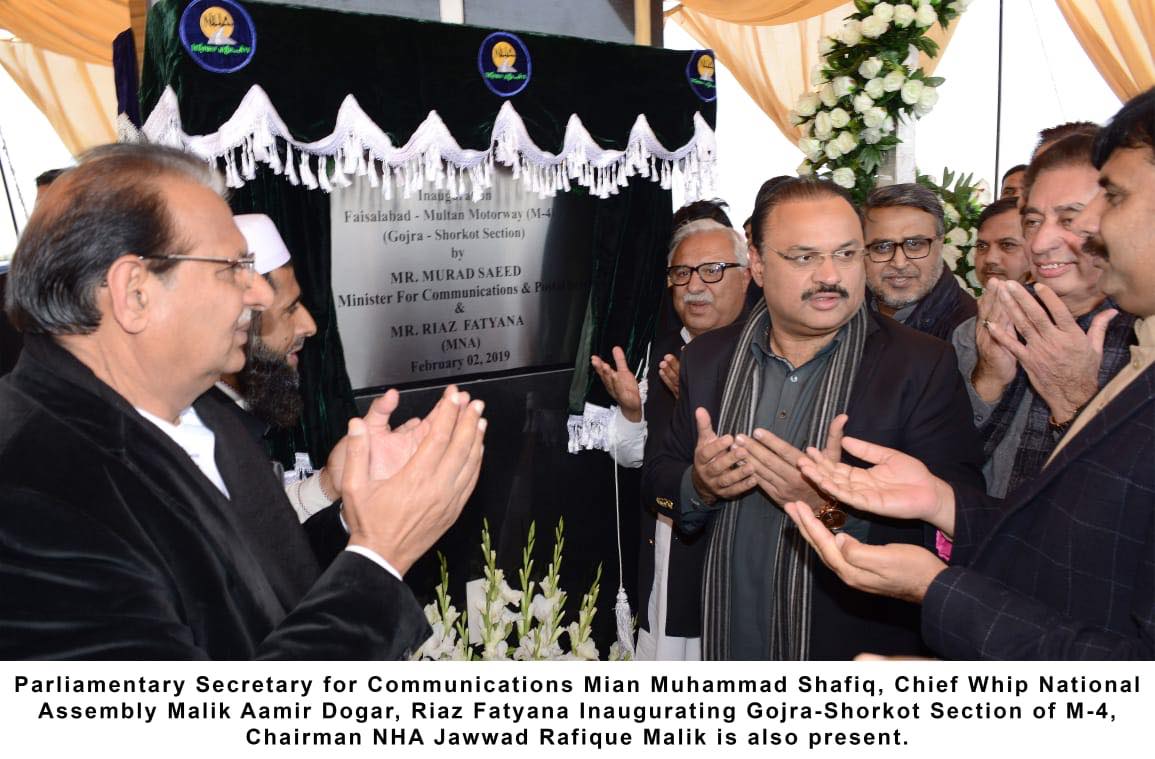 This project of Faisalabad-Khanewal Motorway is significant given the importance of the textile industry in the country. This section of the Faisalabad-Khanewal Motorway will shorten the distance and give a boost to the socio-economic activities in the region, resulting in the creation of new employment opportunities for the adjoining areas of Faisalabad, Jhang, Gojra, Shorkot, and Toba Tek Singh. This project of Motorway M-4 will also give the local grower access to bigger markets in the country.
The Gojra-Shorkot section of Motorway is a 4-lane highway divided into two parts; Gojra-Jamani portion and Jamani-Shorkot portion. Motorway M-4 has total three interchanges with nine major bridges built on it. The designated speed on this motorway is set at 120 km/hour.
It is noticeable here that according to the figures presented at the inaugural ceremony, Rs.1.3 billion was saved during the completion of this project. The contract cost of 31 Km Gojra-Jamani portion of the motorway was Rs.8.35 billion while this section was completed in Rs.7.45 billion. Hence, an amount of Rs.0.90 billion was saved. On the other hand, the 30 Km long Jamani-Shorkot portion of the motorway was set at a contract cost of 9.05 billion. However, the section was completed in Rs.8.65 billion, thus saving Rs.0.40 billion.
Faisalabad-Khanewal Motorway M-4 will connect Southern Punjab with Lahore-Islamabad Motorway (M-2), Islamabad-Peshawar Motorway (M-1) and the under-construction section of Lahore-Abdul Hakeem motorway (M-3). Moreover, it will also reduce the distance between Multan and the Federal Capital.
Stay with PakWheels for more updates. Drop your thoughts in the comments section below.