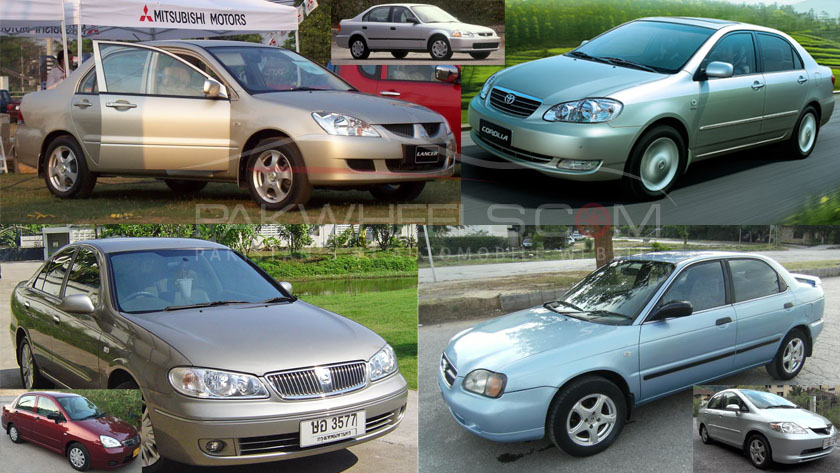 7 sedans under 7 lakh on PakWheels
The new cars are getting utterly expensive due to the current devaluation of a rupee. The prices have reached sky high and most people can now only dream to buy a sedan for their family. However, if you are not too much conscious of buying new things, then you might wanna have a look at the used car segment and might find a perfect match for yourself. Here are 7 used sedans you can buy in Pakistan under 7 lakhs.
Also Read: Hyundai Santro 2004 – Budget Car Review
We are talking about Nissan Sunny that was launched last time Nissan Pakistan was actively producing cars in Pakistan i.e. Nissan Sunny EX Saloon. It was available in the both the EX 1.3 as well as the EX Saloon 1.6 variants. Since we are targetting the magic under 7 lakh price, then the only variant you will be able to get is the 1.3L EX Saloon. However, there are cheaper Sunny cars most abundantly available in this category that are either the 1990 model or the 2000 model. The post-2000 EX Saloon Sunny cars are relatively less in number. The ones you manage to find can cost around 6.5 lakh, which is a good deal for an imported 1300cc car. Nissan Sunny is quite spacious and has a decent sized boot. The feature list is also very good for the price as it comes with power steering, power locks and power windows. The 1.3L unit in this car is said to return a fuel average of around 14-15km/l.  So you can have some decent long journies in this car. Keep in mind that the parts availability is low which is the only considerable downside of buying this car.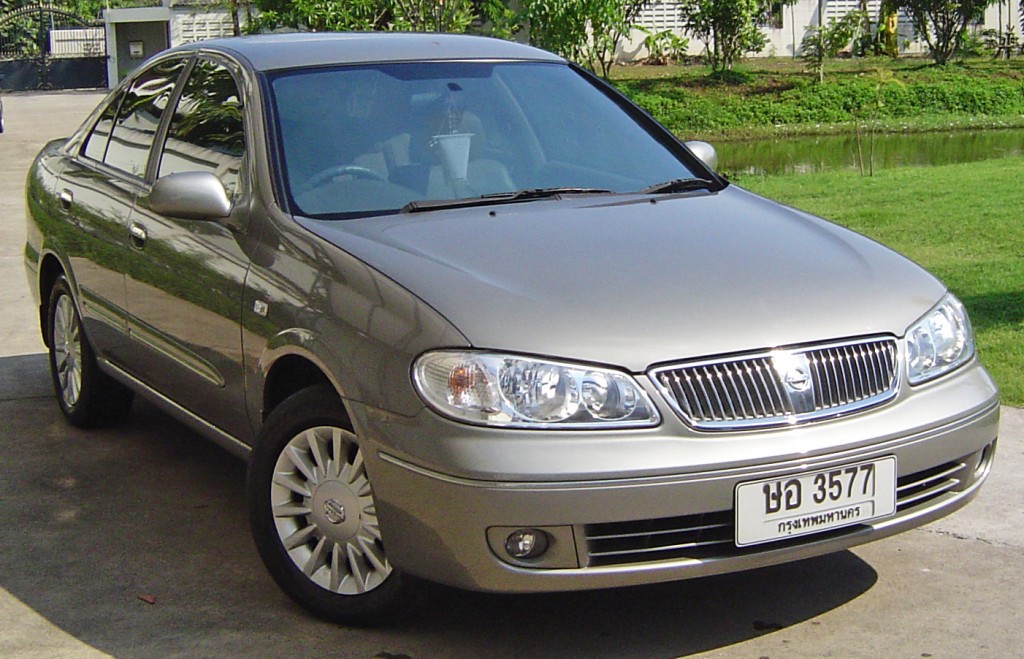 Lancer is one of the most decent cars made by Mitsubishi in its glory days. I must admit this car looked very cool during its time and even today it sure holds up very well. Sleek body design, low centre of gravity and unique design makes it perfect for people looking for a car which is different. If you plan to buy this car, there are multiple variants in this car such as a GLX 1.3L manual, GLX 1.3L Automatic, GLX 1.6 Manual and GLX 1.6 Auto and GLX SR. Don't get confused with the variants since you will mainly be able to buy the GLX 1.3 in manual or auto depending on your taste. Thankfully, both manual and auto version fall under 7 lakh price bracket and both models come with power steering, power windows and ABS, which makes Lancer a very good and safe family car.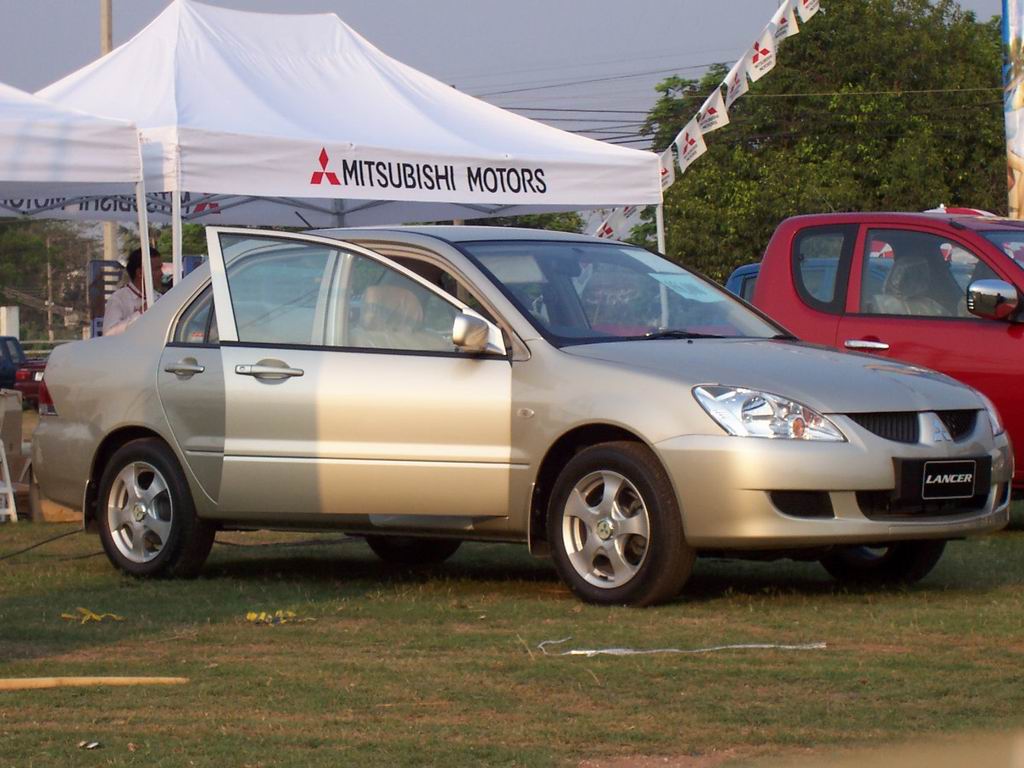 Personally, my favourite car of the bunch despite being a huge failure during its production in Pakistan. But now the prices have dropped significantly, and people are looking for budget sedans should buy this one. Known as the Suzuki Aerio in other markets, Liana was the direct competitor to the Honda City and Corolla Gli/Xli. It had a 1300cc (1330cc for later models) and a 1600cc with both manual or automatic transmission. Suzuki Pakistan also offered Liana in some variants including RXi, LXi, Eminent and Sports edition. You can easily buy a Liana RXi/LXi today for as low as 5 lakh, which has power steering, power windows and ABS too. However, if you are looking for a decent model, then you might have to spend 6.5-7 lakh rupees and get the Liana Eminent. Do keep in mind as some units have factory fitted CNG kit and removing it might be a hassle.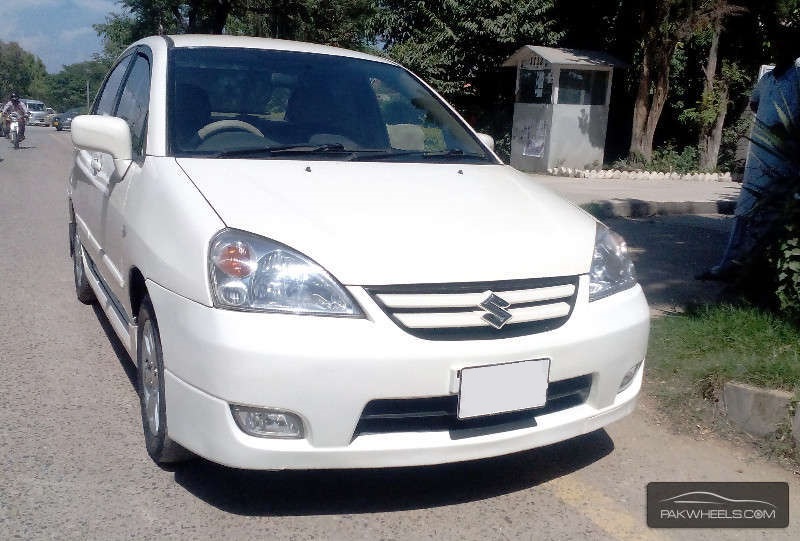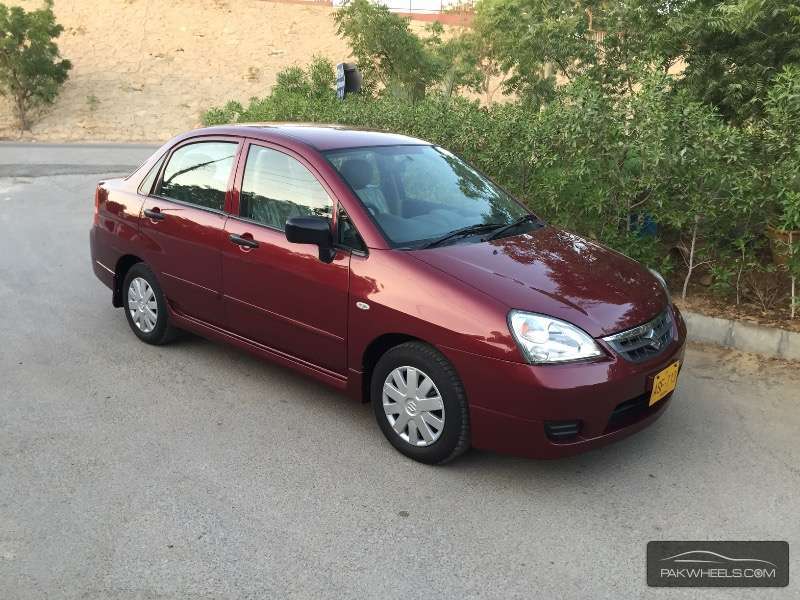 Fun Fact: Suzuki Liana was used as a track car in the famous BBC Top Gear, where celebrity guests drove the car around a track and set a lap time. It was the part of Top Gear's reasonably priced car segment.
Right after the Margalla, Suzuki Pakistan introduced the Suzuki Baleno. Which looked a lot better, to be honest.  Mainly it had a better exterior and lowered body style gave it a very sleek profile unlike most cars of the time. It was considered as the sedan version of the highly successful Cultus 1st generation. It did quite well in terms of sales but not so good when compared to Corolla as expected. Many Balenos' sold are still running on roads today, and hundreds of the units are up for grab on PakWheels used car section. Earlier models didn't have features like power windows or power locks however Suzuki started adding such features in later models. But that is surely forgivable when you have to pay under 6 lakh for a Baleno. Before buying one you just need to know that most Balenos came with a 1300cc (GXi, GL, GLI, JXR) engine. However, there was also a rare 1600cc GTi variant with more power. If you are thinking of buying a Baleno, do keep an eye on those rare GTi versions. I consider it to be a good value for money since you won't get many 1600cc or even 1500cc cars at that price.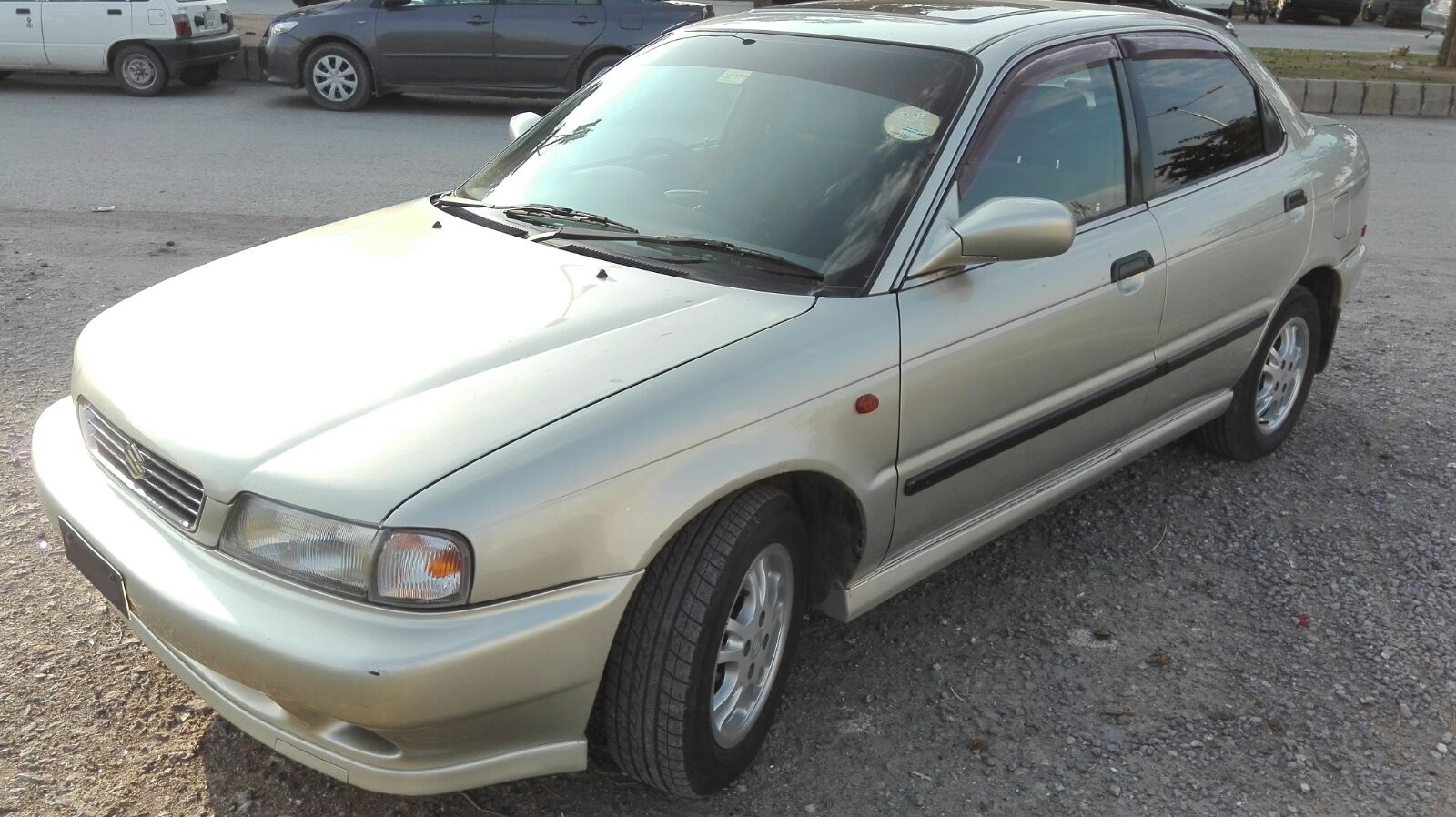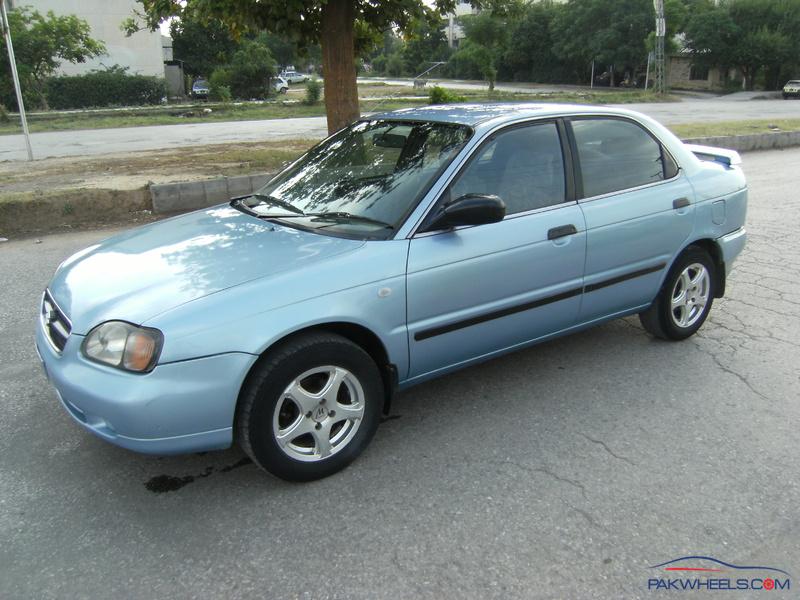 For around 6.5 Lakh to 7 Lakh rupees, a Honda City i-DSi is a very attractive choice for many buyers. For the model year 2004-2005 there was no other engine than the regular 1.3L (in Pakistan) but it wasn't low in power in any way. If we talk variants then again you have either a choice of i-DSI Automatic (Vario) or Manual but for the current price range, you will be able to get the manual at most. It had more engine output than the 1.3L engine in the Corolla. So the City 2004 is a fairly nippy car and the driving experience is also fairly smooth. Its cabin is also big and can accommodate a family of 5 easily along with a massive boot making it very easy to load stuff in. This Honda City has a twin-spark, lean burn 'i-DSI' engine producing 88ps that were primarily designed to provide outstanding fuel economy and yes it returns excellent fuel economy, which makes it a compelling option.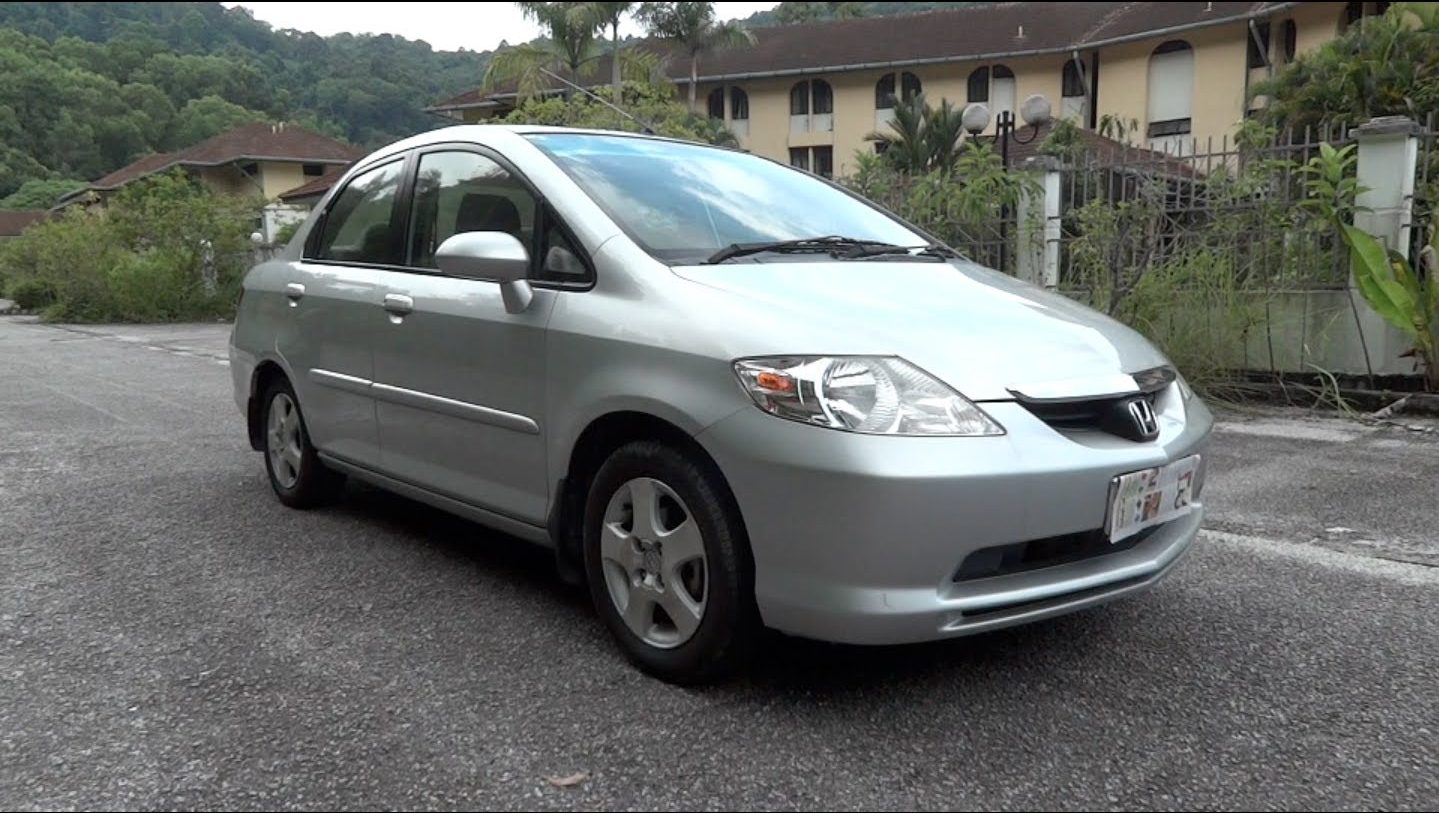 Honda Civic 6th gen (1996-2000) is an interesting pick as people just love this car. Despite being twenty-plus years old, the earlier models of 6th gen Civics are sold for PKR 6 lakh or more. 6th gen Civic comes in EXi (1500cc) and VTi (1600cc) trims along with the option between a manual and auto transmission. I have heard people calling it one of the best handling cars in Pakistan, and it's a prevalent choice among young automotive enthusiasts who are looking forward to modifying it later on. Even today we can find a large number of parts and products for Honda Civic that are imported for various purposes including performance upgrades, exterior and interior parts as well. So, you can get anything done with this car if you are into that. But, if that's not your thing then rest assured there are hundreds of these stock Civic's on sale on PakWheels today, and maintenance cost is low as well. However, the running cost is a little higher than the other cars on the list due to its bigger engine.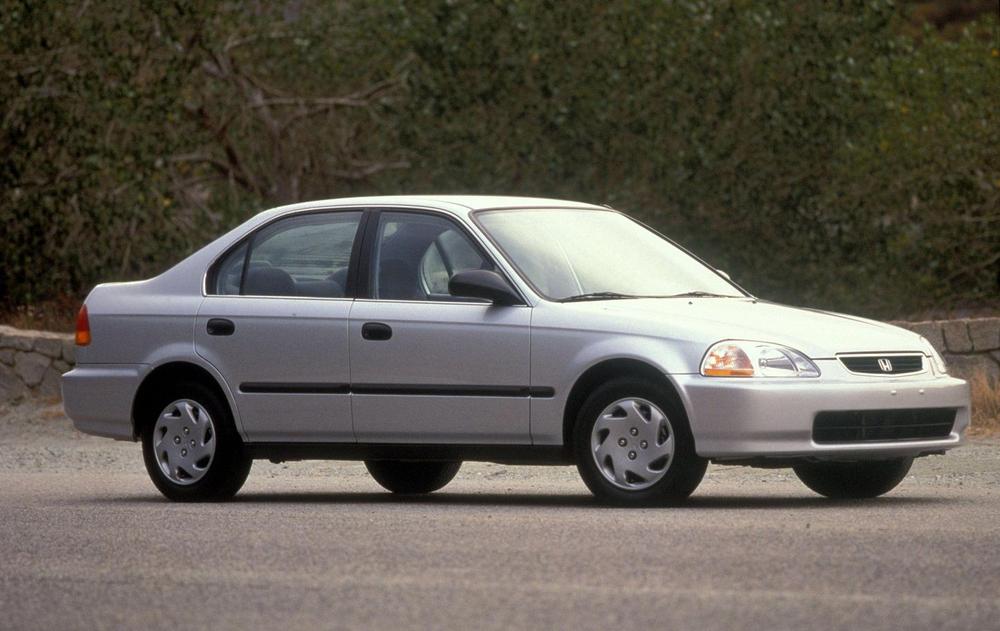 Corolla is synonymous with durability and reliability. They are just built to last and even if you put so many miles on them they are built to just go. Luckily you can buy a decent Corolla in all price ranges and for 6.5-7 lakh rupees. There are a handful of Toyota Corolla 2004 on sales with under 130,000 km on the Oddo. Being on sale in Pakistan for a long time now, you don't need to worry about anything from maintenance to engine parts; you can get everything done at cheap for almost any city. With that aside, Corolla 2004 comes in XLi, GLi and 2.0D (Diesel) but for the price, you will able to only get the XLi which lacks power locks and power windows but that should be much of an issue since you can get them installed later at a small cost. Rest of the car is tough and comfortable to travel and is able to return a good fuel average.