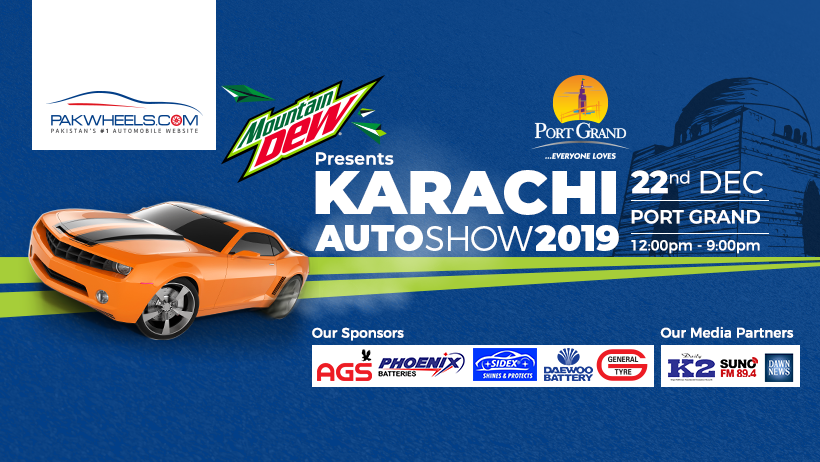 7th PakWheels Karachi auto show ended on a high note!
PakWheels Auto Shows are the evolved iteration of the PakWheels meets, which the members used to arrange on their own throughout Pakistan. The roots lie in the same principle of people interacting with each other because of the common love and admiration for anything related to cars.
The Karachi Auto Show was the seventh auto show in the city, which was held on 22nd December 2019 at the Port Grand from 12:00 P.M  to 9:00 P.M. It was one of the biggest auto shows in the history of the city where over 50,000 people attended the event and over 400 cars were there at the display. 
There were cars of various categories like,
Vintage

Luxury

Exotics

SUVs

Bikes

Modified
Mountain Dew, AGS, SIDEX, Daewoo battery, General tyre, and Phoenix sponsored the Karachi Auto Shows 2019. Moreover, our media partners for these amazing events were Daily K2 and Suno FM 89.4 and Dawn News. 
Thousands of visitors attended the event, out of which, some of them were there to showcase their cars and others to enjoy the fun-filled day with their families and friends.