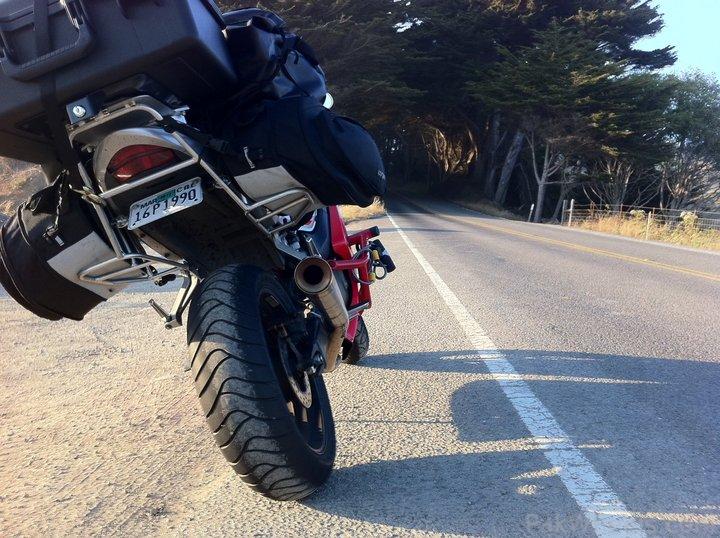 A 40,000 KM journey from America to Pakistan
Ask me to do 40 KM on a sports bike on Lahore to Islamabad motorway, I'll do it but I won't go any further than that due to the awkward position a sports bike offers. However, this issue wasn't going to set Moin Khan back who embarked on a journey which begins in California, USA and ends in Lahore, Pakistan, on a stock 2002 Honda CBR600F4i.
Travelling is like a drug, once you've done it than you'll be addicted to it and will be craving to do it over and over again partially because of the sights and partially because of socializing factor. You meet more new people on a single road-trip than you are, going to or have met on myfacetube.
Pakwheels senior member, lovebikes, has done a 4000 KM journey in 29 days on his Suzuki GS100 going across all the provinces of Pakistan with his starting point being Karachi but, this is a 40,000 KM journey beginning in USA and involves crossing oceans hence Khan estimates spending four-to-five months on the road.
They say soldiers are taught to overcome any obstacle they face, soldiers are men of challenge and Khan or other men alike can be called soldiers as such long journeys are very challenging and quite unforgiving. Days and challenges are lost on one single mistake, while no one can prepare perfectly for the oncoming – the whole journey becomes an adventure.
People have married and raised their children while being on the roads since decades, earning through online jobs and anything they can do in exchange of money. Technology may have helped in this case and setting the course to your target but on the move, you are still wondering about what lies ahead and that's what makes it an adventure.
Khan's journey began on 10th of July and while it's just the beginning, Khan's live updates on Pakwheels' forums; 40k KM on a sports Bike from USA to LAHORE SOLO Mission, has scored 208 posts and 10,736 views, which is more than the total views of Kaun banayga Meera ka pati.
You can contact Khan and follow the entire journey on the following links: USA to LAHORE SOLO Mission
Email:[email protected]
Facebook:Moin Khan | Facebook