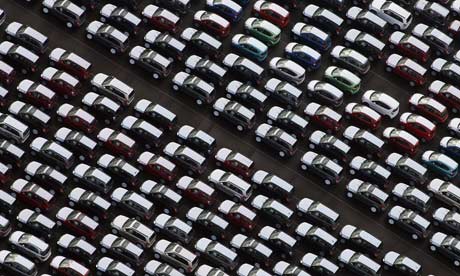 Government all set to allow free import of all types of cars, motorcycles, trucks and tractors
While government's enthusiasm to offer relief to consumers by allowing free import of all types of reconditioned cars, motorcycles, trucks and tractors in the forthcoming Trade Policy for the fiscal year 2011-12 is very pleasing, however, it must also set a standard for import of vehicles to avoid importers from importing junk or accidented vehicles to Pakistan as many will exploit the otherwise welcome decision.
For Sale on Pakwheels: Used Motorcycle
In a unusual step taken by the government, is likely to allow free import under the Personal Baggage, Gift and Transfer of Residence Schemes Trade Policy 2011/12, sources revealed. Moreover, Prime Minister, Yousuf Raza Gilani will issue a special directive to remove the restrictions from Transfer of Residence (TR), Personal Baggage (PB) and Gift in the Trade Policy to be announced very soon. The Cabinet Division on July 21 sent a letter to the Ministry of Commerce seeking clarification on the import of vehicles under various schemes and asked the ministry to move a summary to the Cabinet for final approval.
While the local auto assemblers have expressed their displeasure over this step, one auto-assembler's had summoned Pakistani diplomats in Tokyo, Japan to its office to force them to retreat from their decision.
Whereas, officials of Ministry of Industry and Production said that the government is mustering its efforts to lessen the growing prices of locally manufactured cars. This action is being taken to help the common man to afford the car after numerous complaints of heavy increase in the prices of vehicles in the country.
It is pertinent to mention that this step will, if not break than bring down the prices of locally assembled cars to more realizable value while many industry pundits have said that if the decision is implemented, than it will break the monopoly of local auto assemblers who are under no ones control and has raised prices irrationally to the extent that their products does not offer value for money nor are in the range of common man.