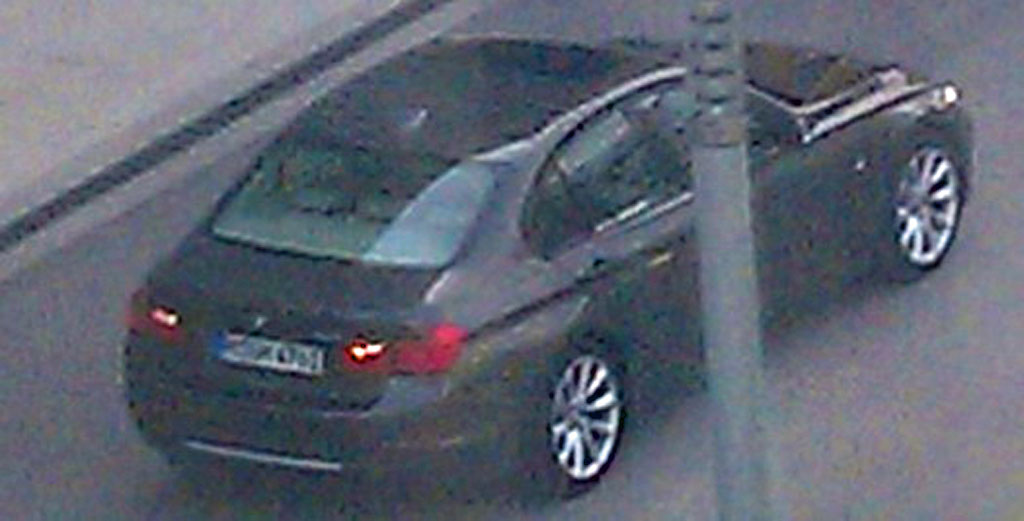 2012 BMW 3-series spotted
You can call it the F30 BMW 3 series or you can call it mini-5 series as that what effectively it is, a scaled down version of the 2011 BMW 5 series. Well sharp-eyed member of the internet spotted the next generation 3 series without any of the camouflage BMW usually uses on its future models.
This is biggest news regarding BMW's future lineup in a long time. As you might already know, BMW will begin production of the new F30 generation of 3-Series models this November, yet no has been able to snap pictures of the new mid-sized model without camouflage on, but happily however, now the auto-spies have.
The exterior color seen here is called Sparkling Bronze. The interior of this particular car seems to be grey or beige. Interestingly, both dashboard and steering wheel have the same color. BMW actually seems to be repeating its past with their fully colored interiors of past days (also seen on F30 long wheel base prototypes meant for China). These shots also show that Head Up Display will finally make its way to the 3-series, as well as the free-standing iDrive screen following the design scheme introduced with the F12/3 6-series.
F30 begins production in November 2011. The 2012 Model Year will run until June 2012, upon which point it will switch to the 2013 Model Year. Sales will begin in Europe around the time of its world public premiere at the 2011 Geneva show – in March, 2012. US sales should begin next Spring.
The F30 3-series will debut as 328i and 335i models. The 328i will be powered by the 'N20' turbo 4-cylinder inline engine (as found in the Z4 28i and 2012 528i, and the 335i by a turbo 6-cylinder inline motor).
BMW must have needed the summer sun for the photo shoot, but the big reveal of the F30 3-Series will only take place next spring, in Geneva. European deliveries are expected to kick off at the same time, but the US will most likely have to wait a few extra months.
The unveil will likely be done with the higher output models, the 328i and 335i models, as these are the versions we've seen testing so far.