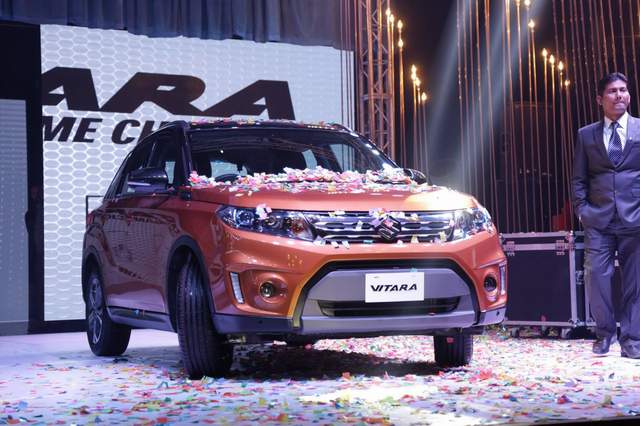 Today's world of fast paced and smart living requires an efficient medium of transportation to produce maximum productivity at a minimum cost. Naturally, this attributes to the requirement of an intelligent infrastructure, but more than that it requires an economical, efficient and safe vehicle. Now if somebody would have gone through the options available, a couple of decades back, then the choice would have been a sedan. However, in the modern world of robustness, consumers require a multi-purpose solution.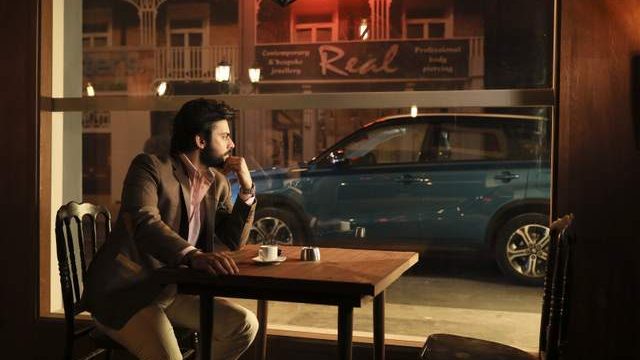 The desire for distinction draws consumers to opt for an SUV.
Alright, but how does a Crossover fit into this picture?
In comes the solution, a crossover. Auto-manufacturers all over the globe has conformed to this classification to consolidate the idea of a hatchback and strong components of an SUV. The world thus has seen an explosion in the sales of these crossovers.
Suzuki is primarily conceived as a 'Small Car Manufacturer', globally. However, the company has a wide variety 4×4's to offer. Additionally, the company also produced the world's first crossover named 'Vitara' in 1988. However, due to lack of consumer response, the automotive giant upgraded to end up distinctly an adult SUV in its second and third eras last of which was later discontinued in 2005. With market analyst predicting the shift in human behaviour, the consumer demand evolved to a more multi-purpose vehicle. And thus the fourth era Vitara was divulged in Paris Motor Show in 2014 as a crossover. Joining the smoothness in an in vogue present day outline with the strength of an SUV the Vitara won hearts for its plan while moving numerous with its aggressive element bundle. The vehicle has won quite a number of awards and recognition at various platforms:
Car of the Year – 2016 (Best Small SUV) by WhatCar (2016)
Best Ultra light tow car at Tow Car Awards (2016)
Car of the Year & Most Popular Crossover at Honest John Awards (2016)
Best Compact Crossover by Sunday Times (2016)
Best City SUV by Drive (2015)
(Finalist) New Zealand Car of the Year at New Zealand Automotive Association and New Zealand Motoring Writer's Guild (2016)
(Finalist) Car of the Year at AA Motoring People's Choice (2016)
Tell me something more about Vitara that was launched in Pakistan!
Regarding local context, Pak-Suzuki has launched two variants
GL+ (Priced @ PKR 3.49 Million)
GLX (Priced @ PKR 3.79 Million)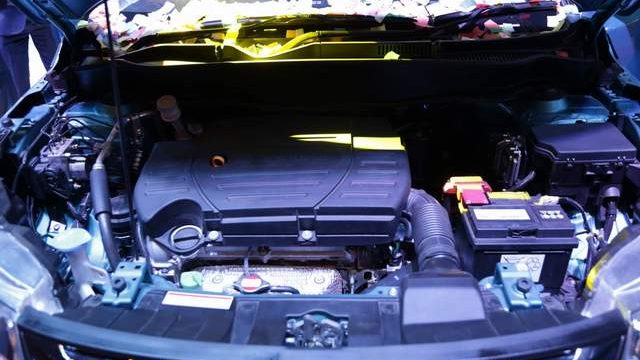 With naturally aspirated 1.6 L engine, which can deliver 118bhp at 6000 RPM. This may not sound much. However, the unique selling point is the car's weight. Weighing in at 1185 KG, Vitara is one lightest suvs in the world. This permits it to deliver this power in a more dramatic fashion. The car's power to weight proportion stands at 104 BHP/tonne.
What is its standard equipment?
As far as the features are concerned, the Vitara comes standard with multifunction steering wheel, which offers functions such as Cruise and Audio control. The six-speed Automatic transmission is empowered with a manual mode, which permits the driver to have the manual changing sensation with the paddle shifters placed strategically behind the steering wheel. The information demonstrates the economy, mileage and important security notifications. The center console features a climate control. More importantly, the car features programmable headlamps and wipers for driver's benefit.
A Unique part of Vitara is its infotainment framework. The infotainment framework highlights 10.1-inch touch screen with Android OS. The framework additionally can associate with client's cell phone utilising Bluetooth and mirror interface.
Vitara chassis is designed and developed by joining high ductile steel for traveller lodge security with sagaciously planned fold zones that empowers upgraded incidental security for the inhabitants. The vehicle structure as well as the safety of 7-SRS airbags alongside safety belts having ELR and pre-tensioners guarantee, manage to alleviate any fears, which should be aimed pre, post and during an accident. Concerning dynamics and stability the vehicle features a state of the art ESP. The ABS combined with EBD guarantees abnormal amounts of braking execution.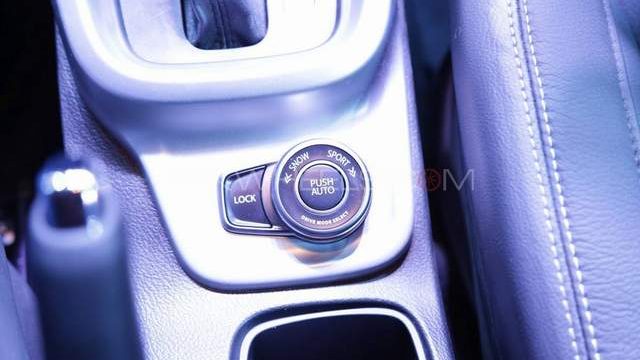 It includes features like 'Hill Road' and 'Slope Plummet', which make the vehicle controllable on uneven terrains. Likewise, the presence of Bi-LED projection headlamps provides ample amount of controlled light on both low and high beams to illuminate the road in a controlled manner.
In addition to all the features, Suzuki Vitara has bagged the following safety ratings:
5 Star rating at Euro-NCAP
5 Star rating at ANCAP
The most one of a kind component of Vitara is its 4WD capacity. The indigenous "All Grip" work joins four driving modes which have been fused to allow the driver, more control of the vehicle on all territories and driving conditions. The Vehicle's onboard computer naturally switches somewhere around 2WD and 4WD to provide maximum performance with efficiency, depending on the conditions and track conditions. Other driving modes including Sports mode, which encourages forceful driving and moving from the driver, while Snow mode compliments the driver by providing much-needed traction on tricky surfaces.
Final Thoughts:
If compared with its competitors, the company is proclaiming that Vitara offers more value for consumers' money, which implies more intelligent structural rigidity and cleverly engineered for safety and more standard equipment for customer's benefit. It is quite clear that Pak-Suzuki invested a lot of energies in the launch of this new vehicle in Pakistan. However, the vehicle is yet to be tested in local conditions to come up with a reliable comparison on both its performance and people's opinion of it. Thus we will have to wait and see, whether Suzuki Vitara is a game changer or not!