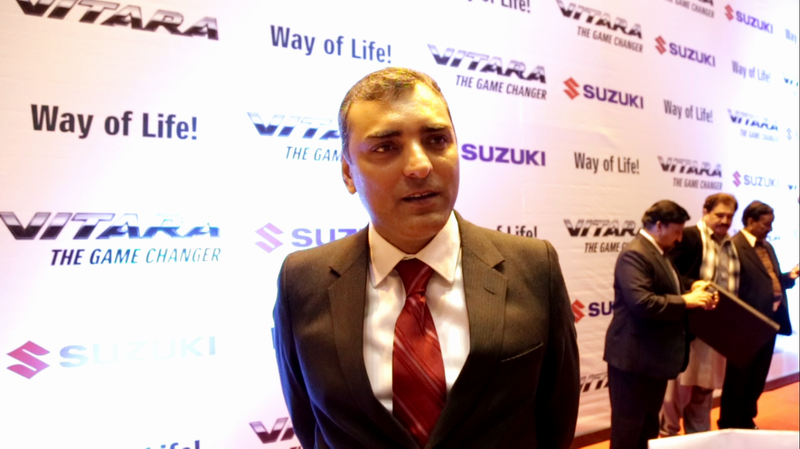 GM Marketing Pak-Suzuki Finally Speaks on the Fate of Mehran
In a very anticipated move yesterday, Pak-Suzuki launched a new vehicle for Pakistan. Suzuki Vitara, which has been offered in two trims:
GL+ (Priced @ PKR 3.49 Million)
GLX (Priced @ PKR 3.79 Million)
Both of the models mentioned above will feature a 1.6 L naturally aspirated engine. Despite the launch of this new vehicle in Pakistan, one cannot ignore the fact that all the sub-1000 cc cars in Pakistan are manufactured and sold by Pak-Suzuki. Naturally, this means that the company has to have some plan to exploit this market advantage further. While speaking to a Pak-Wheels official on the company's plans to launch economic and small cars in Pakistan, Pak-Suzuki's General Manager – Marketing remarked that:
Although some minority comments that Pak-Suzuki's cars are outdated, but the fact of general majority's appreciation of our products is entirely laudable. But essentially yes, Pak-Suzuki is completely committed to introducing new models in both 1000 cc category and above, in the next 3-4 years. Additionally, we will be trying to introduce new and top of the line models to our consumers.
He further said that WagonR is an example of company's strategy to bring new and economical products. When asked about the company's plans to launch a vehicle under the PKR 1 million price bracket, Mr Azam Mirza (GM – Marketing, Pak-Suzuki) remarked that as per the Auto-Policy (2016-2021); the cost for the manufacturing of cars has increased. Primarily because auto manufacturers have been asked to include new security features and incorporate efficient technology in the production phases. But we will try our best to provide the best possible package to our customers. Likewise, when asked about the continuation of Suzuki Mehran in 2017 and onwards, he said:
The urban consumers' behaviour changes more frequently than their rural counterparts, which justifies the immense popularity of this car in rural areas. Thus, people's association of comfort with this car in rural areas is much more noticeable. Additionally, the Pakistani consumers prefer resale value over other features and thus it is a huge question for the company to continue or discontinue Suzuki Mehran.