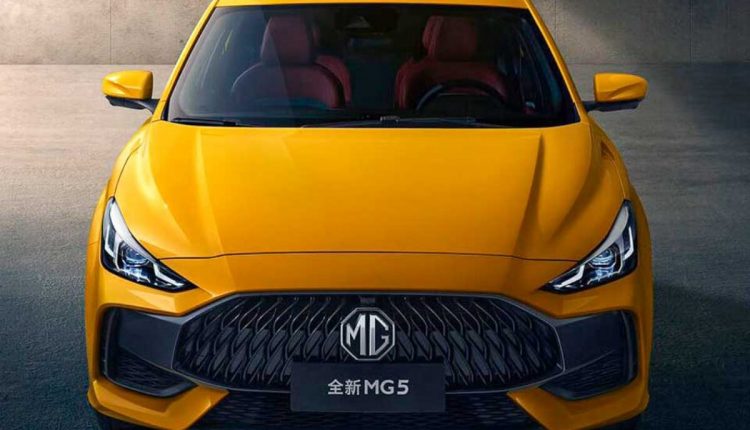 After SUVs, Is MG Bringing A Sedan In Pakistan?
Welcome to another episode of the hit series "MG in Pakistan". This just in: Javed Afridi, a key stakeholder of MG Pakistan, has teased the launch of MG 5 2021 in the local market. Afridi has posted tempting pictures of the latest MG 5 sedan and the car's specs on his Twitter. 
MG Motors has introduced two SUVs in Pakistan, the MG HS and MG ZS. The company is also planning the launch of MG ZS EV in the first quarter of 2021. Afridi had teased the launch of an older version of the MG 5 sedan once before. But this time, he has made a show of the latest version of this MG sedan and asked the public to share their opinion on its price for the Pakistani market.
SPECIFICATIONS pic.twitter.com/xCsOXulrat

— Javed Afridi (@JAfridi10) February 3, 2021
MG 5 Sedan
MG 5 is a D-segment family sedan with a stylish design and cutting-edge technology. The car has recently made its international debut in September 2020 and got a lot of attention and praise for its handsome look and powerpack features.
Internationally, the latest version of this sedan comes in two engine options. Both are 1.5-liter SAIC 4-cylinder 16-valve. One is naturally aspirated capable of producing 119 hp with a 5-speed manual or a 4-speed automatic transmission. The other one is turbo-charged capable of producing 173 hp with a 5-speed manual or a 6-speed automatic transmission.
The car has a sporty exterior with tail lights, LED daytime running lamps, projector headlamps, and an electric sunroof. The interior is spacious and comfortable. 
If launched in Pakistan, the MG 5 sedan will give tough competition to Pakistanis' favourite sedan, Toyota Corolla, Toyota Yaris, and Honda City. 
MG Pakistan is teasing new MG cars every other day and keeping us all on the edge of our seats. The company is also expanding its dealership network in the main cities of the country. We are excited to see how far this British-born Chinese-owned automobile company goes in the local Pakistani market.