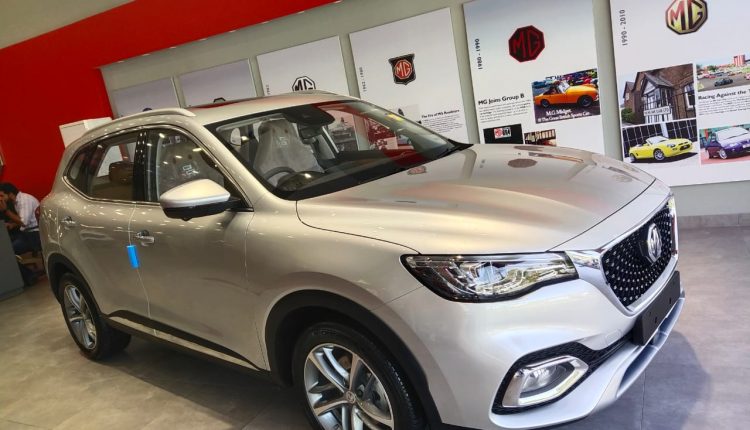 And Now, MG HS Exclusive Price INCREASED!
Following the trend, MG Pakistan has increased the MG HS Exclusive price. According to a notification, the price have been hiked by by Rs6,599,000. However, the price is increased stepwise.
As per the notification, the price has been increased by Rs200,000 for Full Payment with November-December 2021 delivery, so for these consumers the new price is Rs5,949,000 from previous rate of Rs5,749,000. Meanwhile the price is hiked by Rs500,000 for the consumers with Partial Payment and November-December 2021 delivery time. It means for them, the new price is Rs6,249,000.
And lastly, the revised price for New Orders and January 2022 Delivery Time is Rs6,599,000, meaning the rate is increased by Rs850,000.
The new prices will be applicable from December 6th, 2021.

Reasons for Price Hike
According to a statement by the company, these are challenging times for Pakistan in general and automotive industry in particular. "The main concern is the rising operational cost," the statement read.
It further said that MG has delivered 10,000 units till date. Despite the cost increase due to:
PKR depreciation against US dollar
Sea freight increase due to post pandemic congestion
Local freight increase due to fuel price increase
Chip price increase due to global shortage
Earlier Price Hike 
Back in May 2021, MG Pakistan introduced the MG HS Exclusive with additional features like:
Digital Instrumental Panel
Digital Speedometer
Trophy Monogram
New Silver Exterior Colour
Due to these upgrades, the company increased the price of HS by Rs300,000, taking it to Rs5,749,000 from Rs5,449,000.
Earlier, all remaining car companies have increased the prices due to similar reasons, mentioned above. This new wave of price hike has surely hit the common consumer, who works hard for buying a new car. These price hikes can be credited to the aftershocks of COVID-19 as auto markets around the globe are still facing the heat of this pandemic.
What do you think about this price increase? Is this justified? Share your thoughts in the comments section.