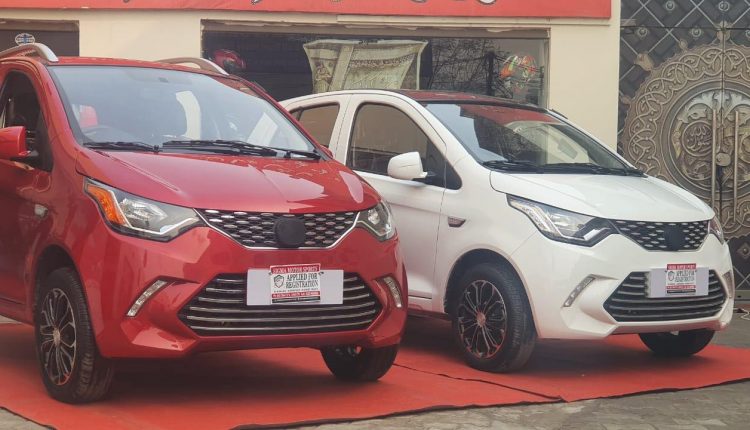 Another EV Alert! Hybrid Car by Sigma Motorsports
Welcome to Pakistan's EV party 2020. Sigma Motorsports, aka The Trend Changers, are in the house. They have launched Pakistan's first solar + electric + fuel car. The hybrid car is called the HS Q4 and is now available for bookings in three variants EV Standard, EVS Solar, and EVS Premium.
Sigma HS Q4 EV
According to the company, its hybrid car is one of its kind. It has solar plates that make the vehicle cost-effective and nature friendly. It also comes with an electric motor to charge the car and drive in its "plug and play" mode. Then, there is a 150-200Km range extender 6L petrol engine. The car has a smart Battery Management System (BMS). The company is offering it in four plain colors: white, red, blue, and orange.
Sigma HS Q4 EV comes with a one-year or 20,000km warranty. The hybrid vehicle is best for daily use as a city car. The three variants are reasonably priced. 
The car is up for bookings with 50% upfront payment. The company has promised to deliver the booked cars within 60-75 days.
Other notable features include:
Power Windows

Power Steering

Brake Booster

Rear Camera

Alloy Rims

LED Headlamp and Fog Lights

Central + Power Locking
Sigma Motorsports Pakistan
Sigma Motorsports is one of Pakistan's leading motorcycle dealership companies. They have a collection of Pakistanis' favourite motorcycles, from street and sports bikes to touring and off-road bikes. For the hybrid car project, this Lahore based auto company, has partnered with United Auto Motorsports, a motorcycle dealership company in Rawalpindi, Pakistan.
Pakistani EV Market
We are hearing the word EV a lot these days. And, honestly, it's exciting! New EVs are coming up every other day as new additions in Pakistan's electric vehicle segment. Two international EVs, Audi e-tron and BMW i3, are already here. Another one, the MG ZS EV, is on its way to Pakistan. But with a local contender, Sigma HS Q4, this EV party has become more fun.
The features of Sigma Motorsports' hybrid car are looking good on paper. But only time will tell if the car is worth the consumer's money. What do you think about Sigma HS Q4 EV? Share your thoughts with us in the comments section below.