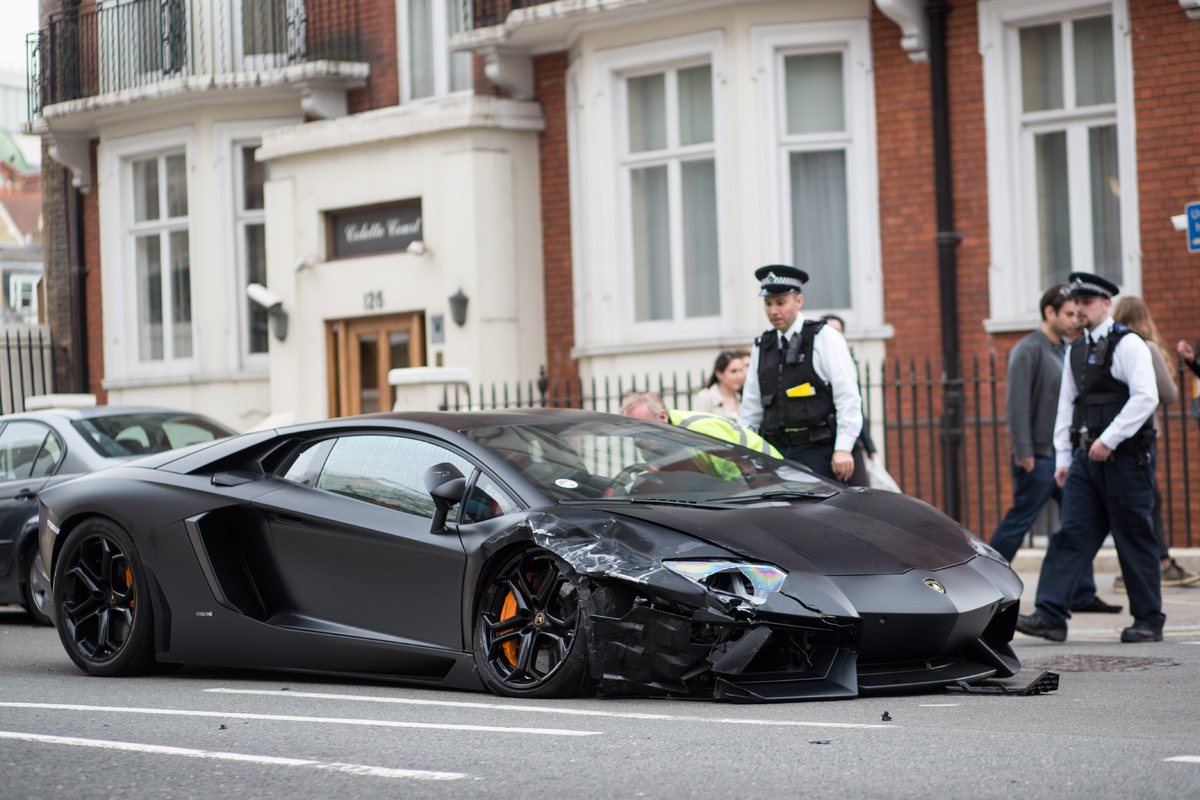 Another Lamborghini Aventador crashes due to sheer stupidity
This year we have been reporting repeatedly about the exotic car crashes like more recent super hot Lamborghini Aventador  crashing into a metro bus in China. London is famous for exotic cars roaming around city and car fanatics always looking for anything running down the street to capture via their camera.
Just recently in Knightsbridge, a matte black Aventador crashed in to a Mazda hatchback and then later onto a parked BMW. Everything was caught on camera. It seems apparently the driver of Mazda  didn't yield and followed right of way rule and came in front of a speeding raging bull. Result a hefty bill for insurance.  You be the judge after watching the below clip and decide who is at fault.

Aventador Crash – Moment of Impact by f1589661886
Photo Credits: gtspirit