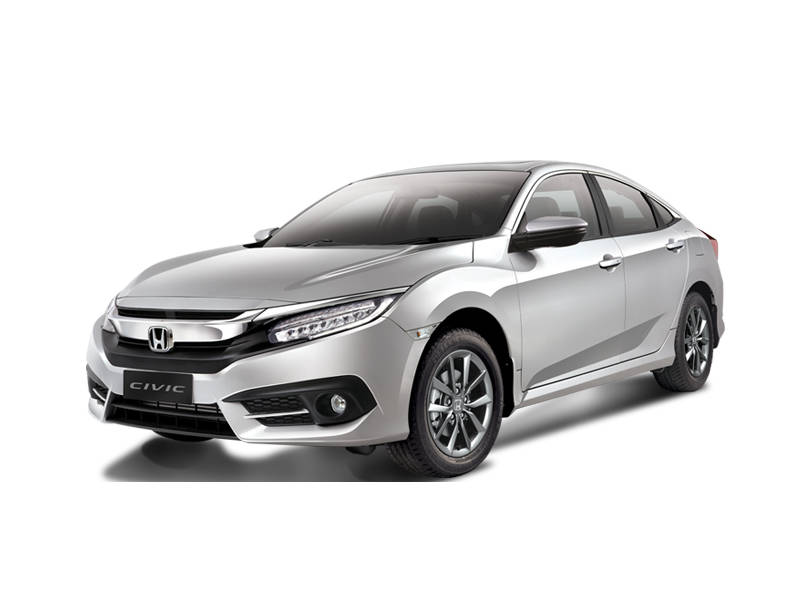 Honda Atlas Increased Car Prices Up To Rs100,000
Honda Atlas Pakistan has increased the car prices up to Rs100,000. According to a company notification, the new prices will be applied from August 10th, 2020.
The company stated that these new prices are Ex-Factory per unit inclusive of 17% sales tax and 5% FED on all Honda CKD Variants.
New Prices: 
The notification read that new price of Turbo RS will be Rs4,699,000 with increase of Rs100,000 from old price of Rs4,599,000. Furthermore, Turbo Oriel will now cost Rs4,449,000, comparing to its old price of Rs4,349,000.
Meanwhile, the prices of 1.8L VT SR CVT and 1.8L VTI CVT has seen a jump of Rs80,000. Both variants will now cost Rs3,979,000 and Rs3,729,000 respectively. Furthermore, the company has increased the rate of 1.3L MT to Rs2,449,000, with a jump of 60,000 from previous price of Rs2,389,000.
The 1.5 L MT, 1.5L AT, 1.5L Aspire MT and 1.5L Aspite AT have seen a jump of Rs70,000 each. Moreover, the company has also increased the prices of BR-V MT, BR-V CVT and BR-V S CVT by Rs80,000.  The new prices of these variants are Rs3,159,000, Rs3,319,000 and Rs3,479,000 respectively.
Honda Atlas Terms and Conditions: 
The notification by company further read that the full payment orders not later than 8th August and parked in SAP till August 8th will be delivered on old prices. "Partial payment orders as on August 8th, 2020 will be delivered under new prices," the company said, adding that deposited payment instruments made in name of HACP till August 8th, 2020 will be acceptable for old rate.
 Honda Atlas Notification: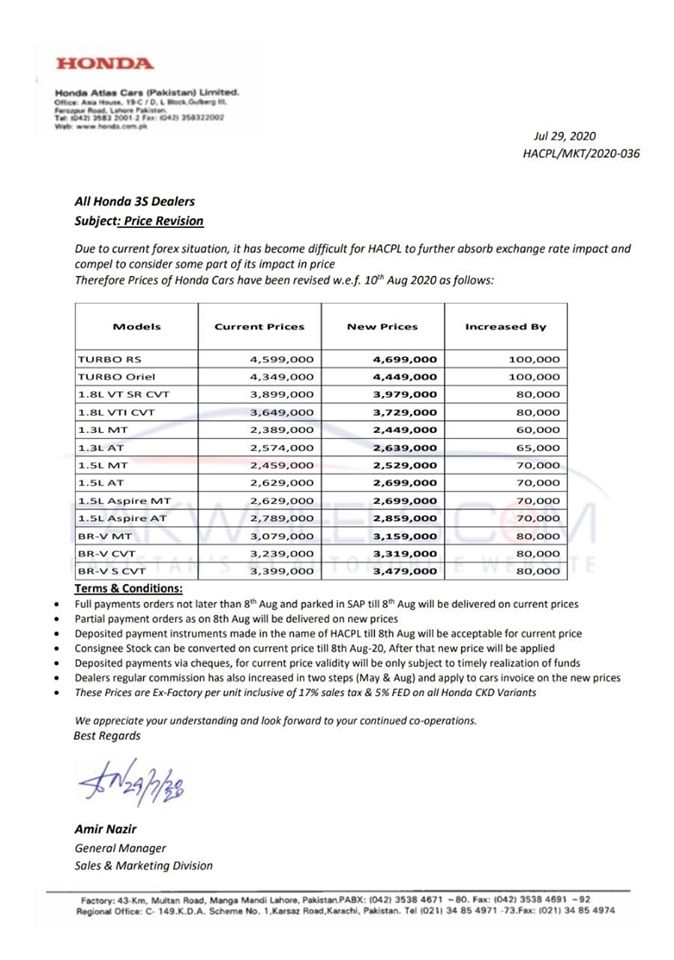 The notification also read that the dealers regular commission has also increased in two steps (May and August) and apply to cars invoice on the new prices.
Recommended For You: Atlas Honda Hiked Bike Prices, AGAIN!