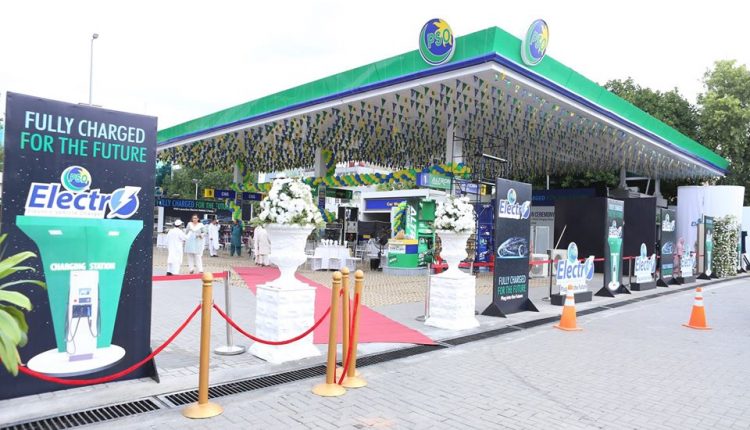 PSO Launches its First Electric Vehicle Charging Station 
Pakistan State Oil (PSO) has launched its first electric vehicle charging station in Islamabad. In a press release, the company said PSO continues to pave the way for Pakistan's sustainable future.
The government-owned body has installed this station at PSO Capri Gas Station, F-7, Islamabad under the brand name of "PSO Electro".
Special Assistant to Prime Minister on Petroleum Nadeem Babar and Federal Minister for Power and Petroleum Omar Ayub Khan attended the ceremony as chief guests.

Federal Minister Omar Ayub: 
Lauding the services of PSO, the federal minister said Pakistan needs to address the critical challenges of environmental protection. "The electric vehicles will make a huge impact on climate as they produce almost zero-emission," Khan said. He added that the government will establish EV manufacturing factories across the country under National Electric Vehicle Policy.
"This venture will create job opportunities, leaving a positive impact on Pakistan's economy," he further said.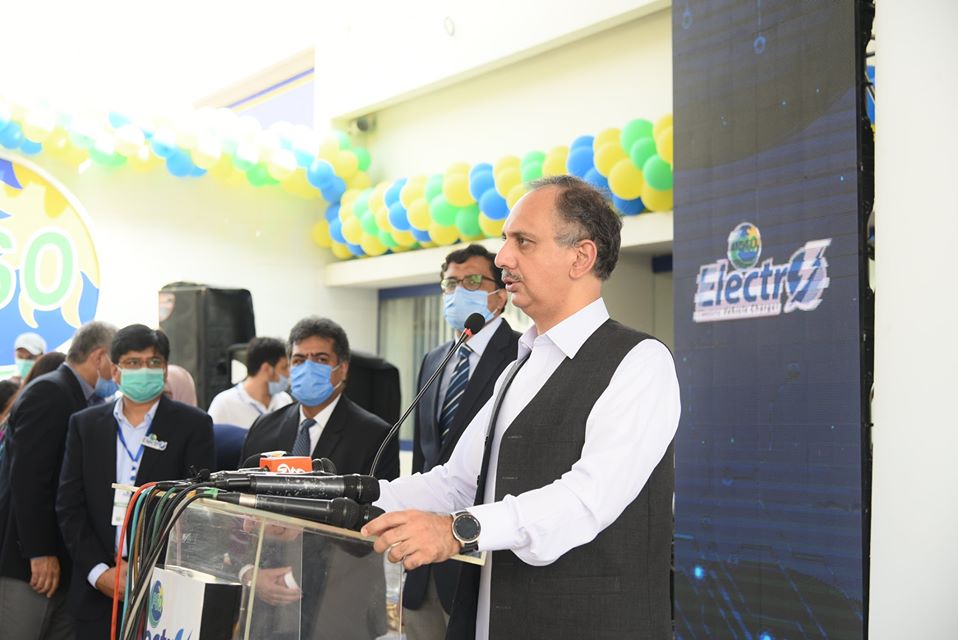 The minister also added that currently, imported equipment is used in setting up these EV stations. "However, I am hopeful that young engineers of Pakistan would soon start developing this equipment ingenuously," Khan said. 
Nadeem Babar's Statement: 
Addressing the ceremony, Nadeem Babar said that Pakistan is moving forward to reduce air pollution and tackle climate change. "The government is planning to move to 30% of Renewable Energy along with 30% of Hydel Power Generation," Babar said. He also stated that these efforts and Electric Vehicle policy would greatly help in achieving  Clean and Green Pakistan.

PSO CEO: 
Agreeing with these views, MD and CEO of PSO, Syed Muhammad Taha, said this is yet another step as part of PSO's ongoing efforts in environmental policy. "Under the guidance and support of the federal government, PSO will continue to drive the future of E-mobility in Pakistan," he stated.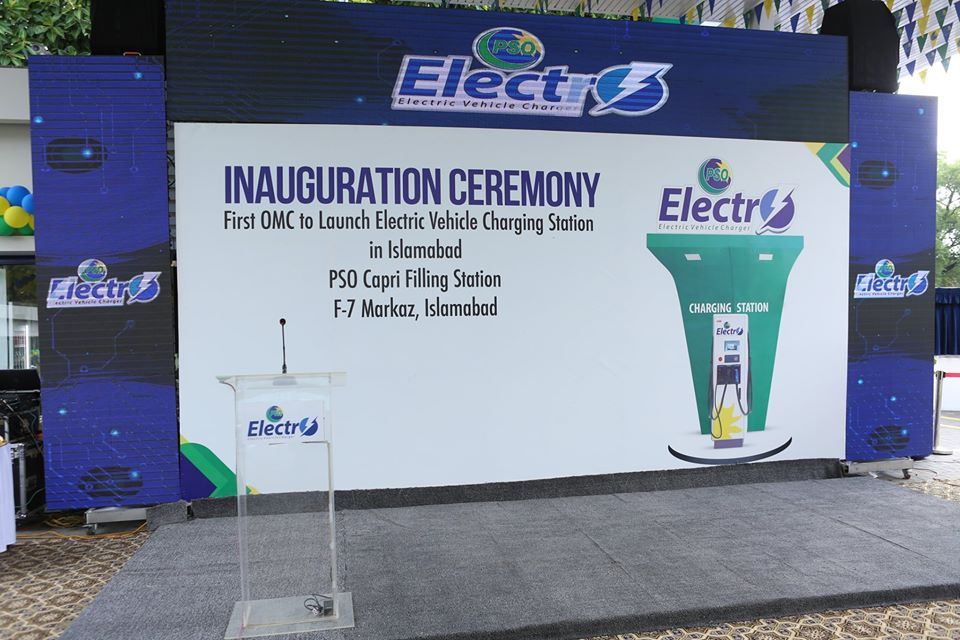 The CEO further said that the next step for PSO is to launch Euro5 fuel at its retail stations under its sustainable energy revolution.