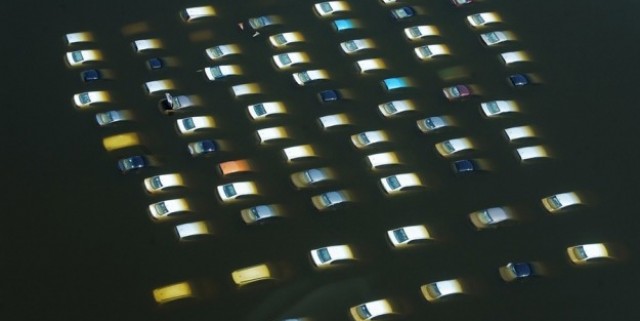 Atlas Honda may have to source parts from India after floods close down Thailand factory
Despite piling up of bookings, Honda Atlas is not able to produce cars due to the floods in Thailand which is the primary source of parts for not only Honda Atlas, but it is also the facility which sends different parts to assembly plants all around the world.
The sales figures of Honda Atlas reflect that the company is in shambles but, it is wrongfully interpreted as Honda Siel Thailand production facility has been affected by recent massive floods owing to unavailability of parts for not only Honda Atlas, but other countries as well where Honda Thailand exports to – and in the wake of the current handicap, Honda Siel Thailand has asked its Indian subsidiary to make up the situation for them.
Before the floods, the plant was producing cars at a rate of 240,000 per year, which made  up approximately 4.5 per cent of Honda's total global production.
According to the Senior Vice-President of Honda India, Jnaneshwar Sen, India will primarily export parts for the City sedan to these markets.
Sen said, "We have been exporting mainly press parts and some engine components to countries like Argentina, Brazil, Taiwan, Indonesia, Malaysia and Philippines. Earlier, Thailand used to cater to the demands of these markets."
Since Pakistan do not have currently any trade agreement with India regarding auto parts, therefore it only used to import from Thailand given that Atlas only assembles Civic and City however, Honda Siel Thailand is expected to reach its peak output by the end of March or beginning of April and Honda could be forced to spend more than $630 million to repair its flood-damaged vehicle production factory in Thailand.
Honda's Ayutthaya plant in central Thailand was submerged by floodwaters last October in what was the Southeast Asian country's worst natural disaster in more than 50 years.
A Honda executive told Japan's Nikkei newspaper the car maker has begun replacing equipment at the factory and aimed to return to production in April.
The executive said the cost and effort of refurbishing the plant was almost equal to building a brand new plant from scratch.