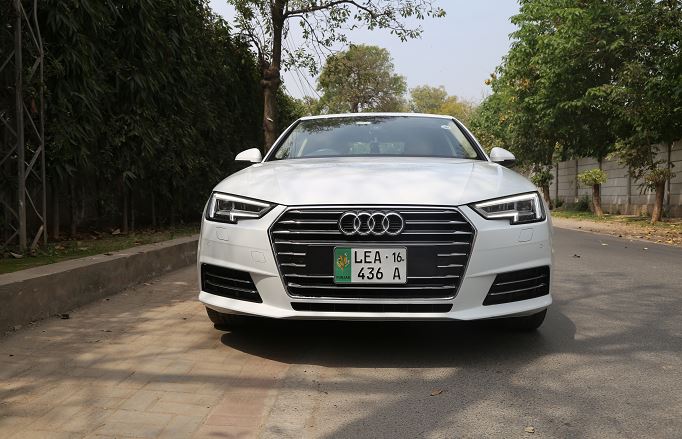 Audi A4 2016: An Owner's Review
Audi A4 is a front-wheel sedan, which costs approximately Rs.60 lacs. The car's total registration cost, including luxury tax, cost Rs.2.5 lacs. Given Pakistan's roads, the car's suspension is good, but it has a clearance issue when crossing over speed bumps.
ENGINE, TRANSMISSION & MILEAGE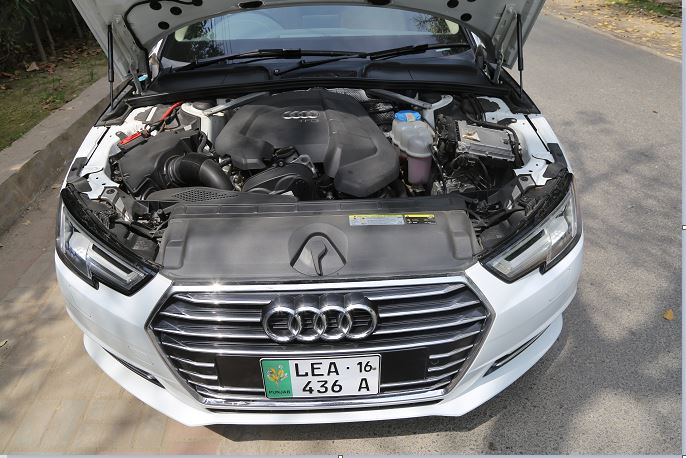 Audi A4 2016 has a 1.4 (1400cc) liter TFSI petrol engine. Despite being a sedan with a 1400cc engine, the car is not unpowered. This is because the engine generates 150 hp and 250 Nm torque. There is one more reason for this, and that is that this A4 has a lighter body (about 95 kg as compared to the old A4), which is aerodynamically designed.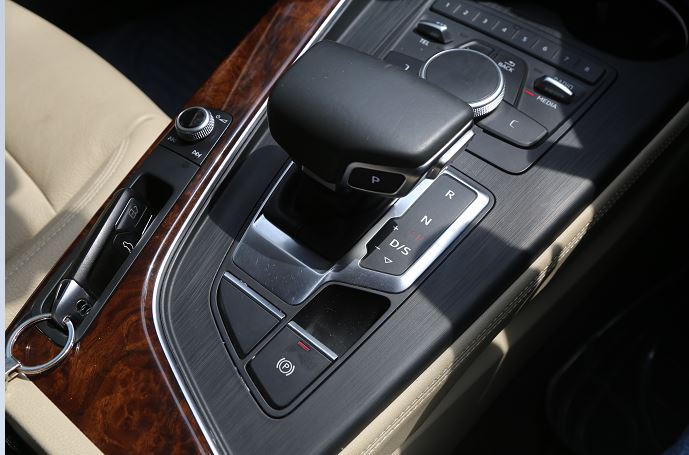 The car comes equipped with a 7-speed S Tronic twin-clutch automatic gear transmission. This is an improvement over old A4's Multitronic CVT transmission. Within the city, this can be driven for 12-13 km in one-liter and on the highway, it can be driven for 18 km in one-liter. This is based on the fuel quality, and Audi A4 requires Hi-Octane fuel (95 RON at the minimum).
EXTERIOR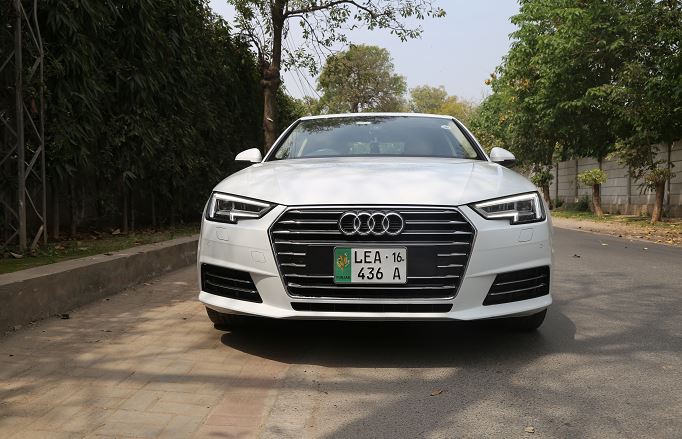 In the first look, this Audi A4 looks like the facelift version of the old Audi A4. However, if you look closely, you'll find more differences between the two models.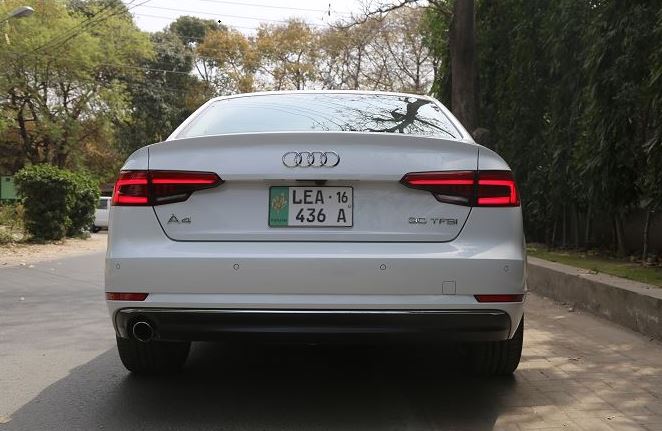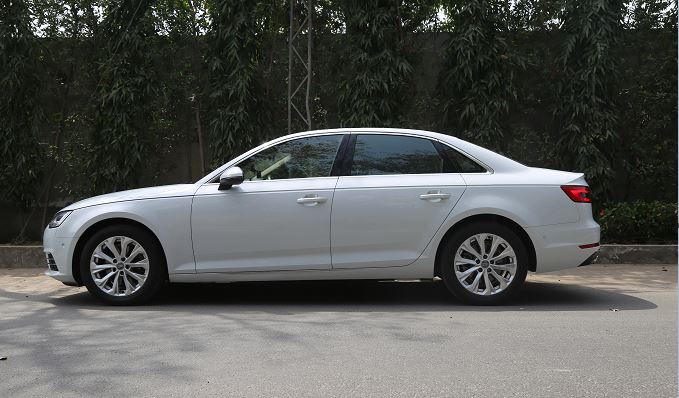 The sharp striking lines on the bonnet, give it a sportier and more elegant look. Furthermore, as compared to its predecessor, this A4 has more tapered bumpers, lower and broader 3D single-frame grille, and sharper LED lights, Audi's signature headlights, Bi-Xenon headlamps, and headlight washers.
INTERIOR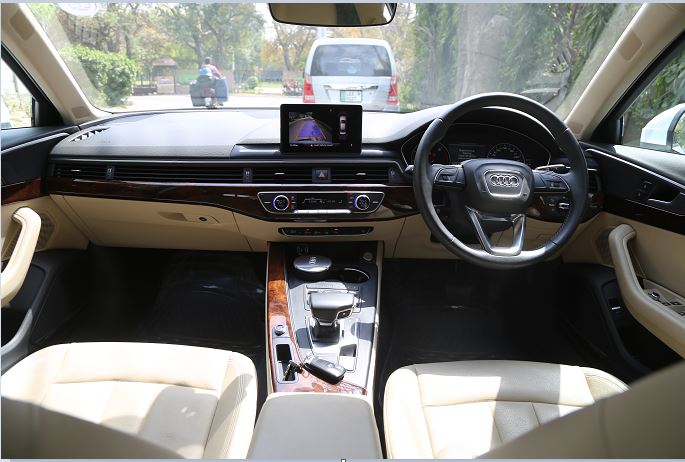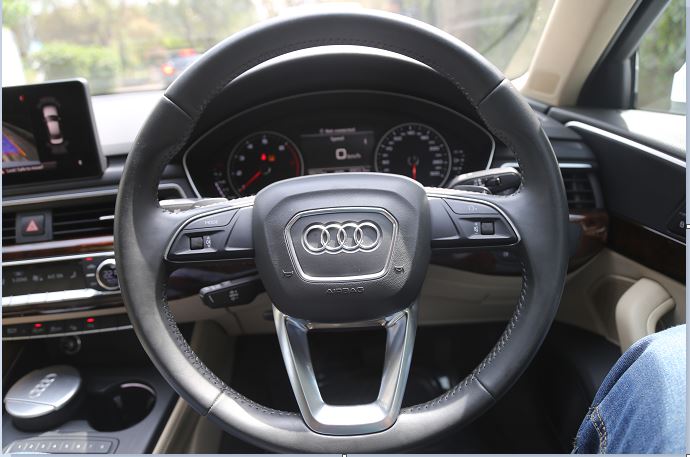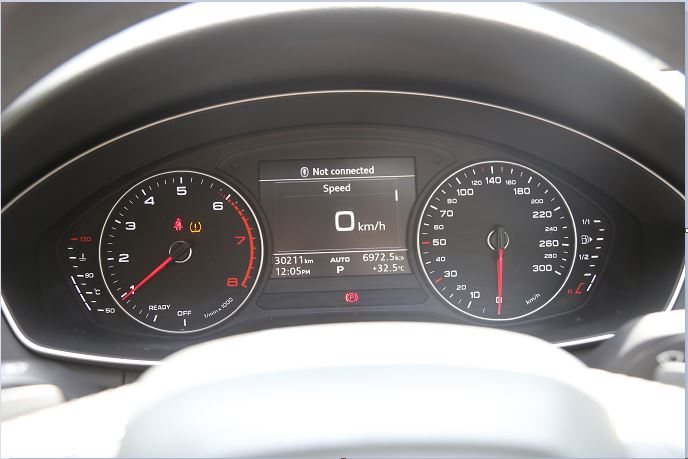 Audi A4's interior is full of new age and premium specs. The cabin is spacious, which can comfortably seat four passengers.
The instrument cluster is fully digitalized and consists of:
Matrix LED
Automatic parking
4 Driving Modes
Traction On/Off
Anti-Slip
3 zone climate control
Six airbags
Bang & Olufsen music system
Paddle shifters
8 CD Changer
Cruise control
Sunroof
Push start
Automatic seat adjustment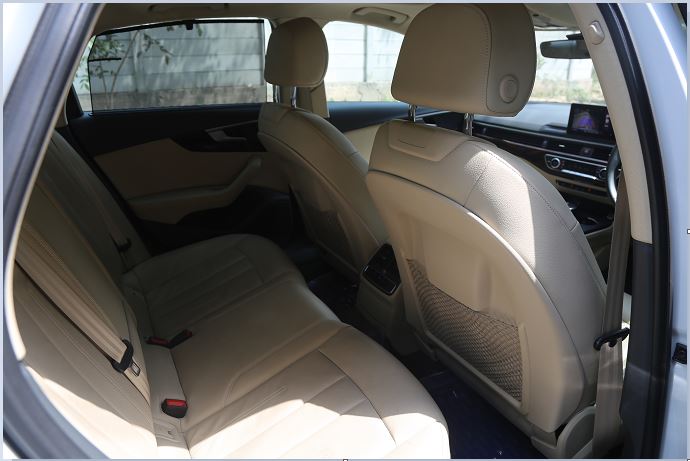 4 Driving Modes
Comfort – In this mode, the suspension softens while the engine offers a smoother acceleration
Dynamic – In this mode, the suspension becomes less soft and the engine becomes more responsive
Auto – If you want to drive your car in between the Dynamic and Comfort modes, then switch to this mode
Individual – Lets the driver give their personal touch to the car's drive
SPARE PARTS, TYRES & RESALE
Parts are available locally, and those who aren't are imported by the dealership. They are expensive, however. For example, the AC filter alone costs Rs.12K. Oil and oil filter altogether will cost Rs.14K. Oil changing is required every 7500 km.
Run-flat tyres (RFT) are installed in Audi A4. These are hard tyres and not meant for our roads. They do not provide optimum driving comfort and may burst as well. However, this car comes with a spare tyre.
Due to rupee depreciation, Audi's resale is good. Audi has also become a known car brand in Pakistan like Mercedes, and therefore its resale is good.