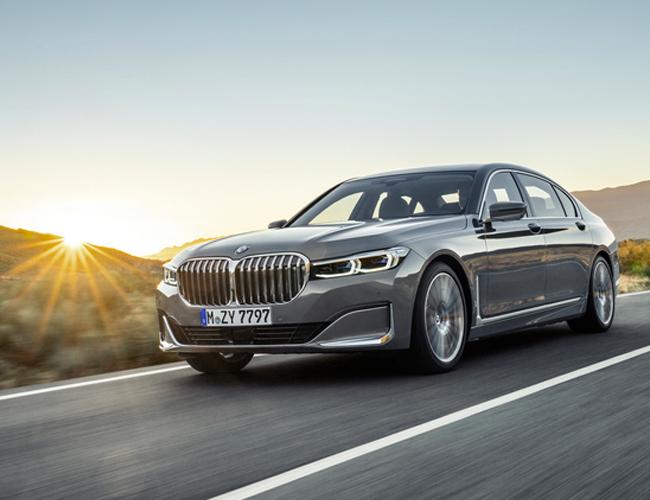 All the automobile-related news from the CES 2020 conference
Automotive technology has become an integral part of the CES conference, which took place in Vegas this time. The CES conference touches upon emerging technologies like the 5G network and the key trends in the technology sector. Technology integrated into automobiles has evolved greatly over the years. Many tech firms now specialize in automotive technology alongside traditional players in the auto sector. This year the CES conference is discussing self-driving/autonomous cars and vehicle technology. The conference allows attendees to have a hands-on experience with new autonomous driving techs like emergency braking, parking assist, and collision avoidance. Following is a list of new trends and offerings from across the globe:
Mercedes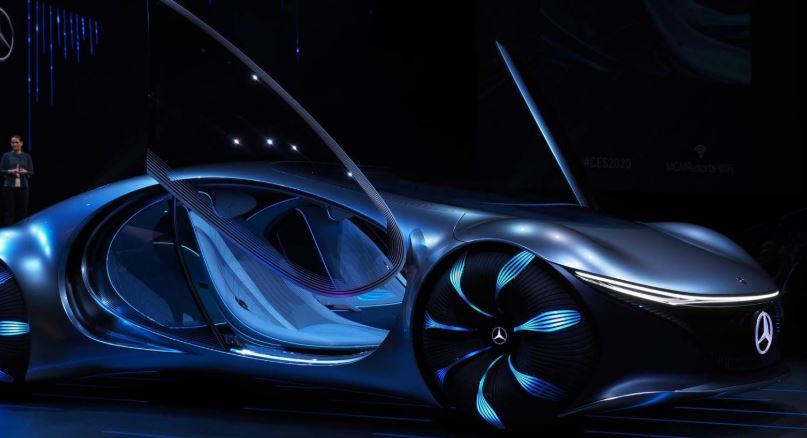 Mercedes has teamed up with the director of the movie, Avatar, to design a new concept car. This concept car is named Vision AVTR, where AVTR stands for "Advance Vehicle Transformation." It is a concept that depicts Mercedes' take on how machines and men can one day merge into one. The cockpit of this car is egg-shaped, and it can detect your pulse. There is no dashboard or steering in the car, and it merely contains a joystick that controls the center console. This is because this car drives itself, and all you need to do is sit back and relax. 
Sony 
Sony has also unveiled an electric car at the CES 2020. It was surprising to see a purely tech-based firm to launch an entire car. This new electric car is called the Vision-S, and it is a competitor of Tesla vehicles like the Model 3. However, Sony will not be manufacturing it anytime soon. Either way, it is good to see a tech giant venturing into automobile design and manufacturing. 
Segway and Ninebot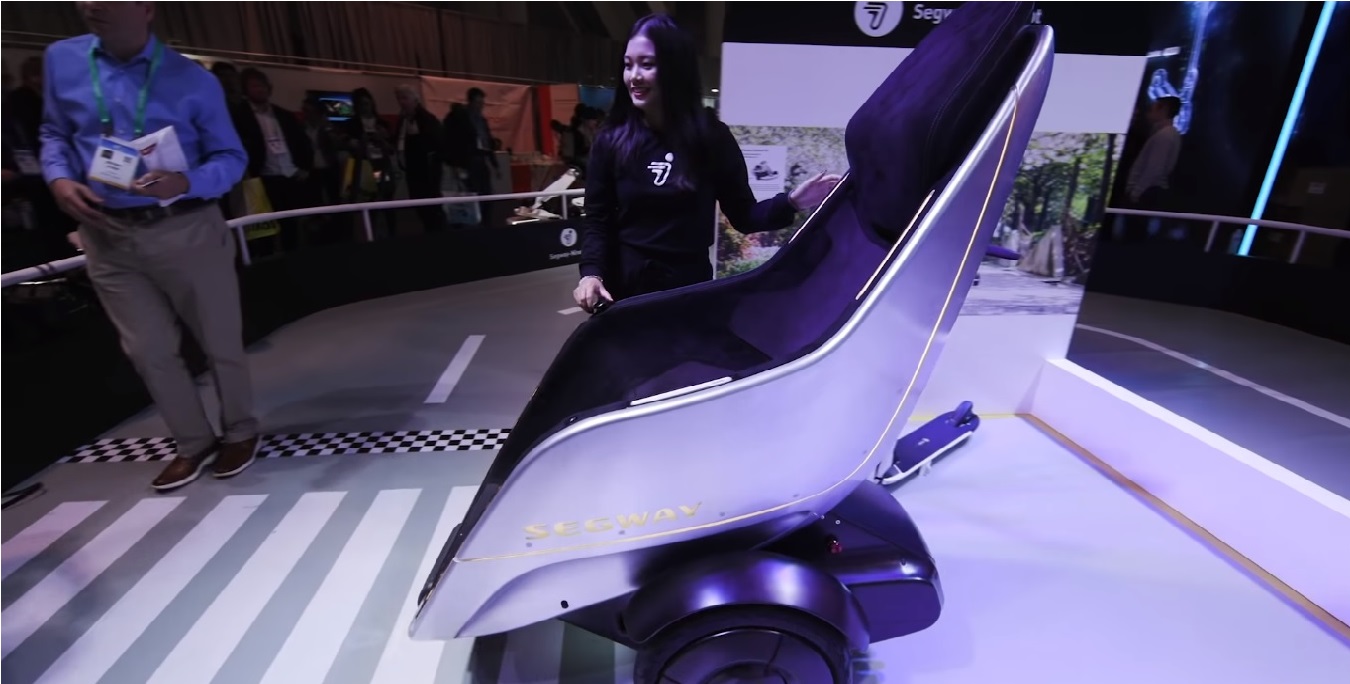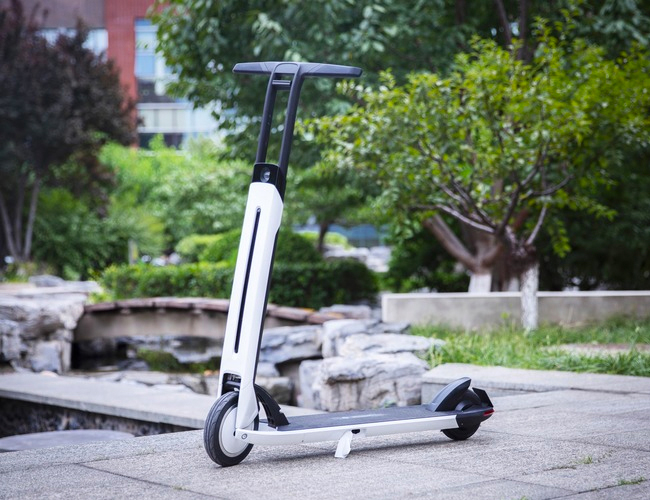 If you have seen the movie Wall-E, then you will love the new scooter from Segway, which is shaped like a rolling chair. The S-Pod is a self-balancing fully-electric scooter from Segway-Ninebot. This scooter is controlled using a joystick and can travel at 224 miles per hour speeds. Ninebot also introduced KickScooter Air T15, which is operated by your foot; however, it will sense the speed you choose and then maintains it. 
Land Rover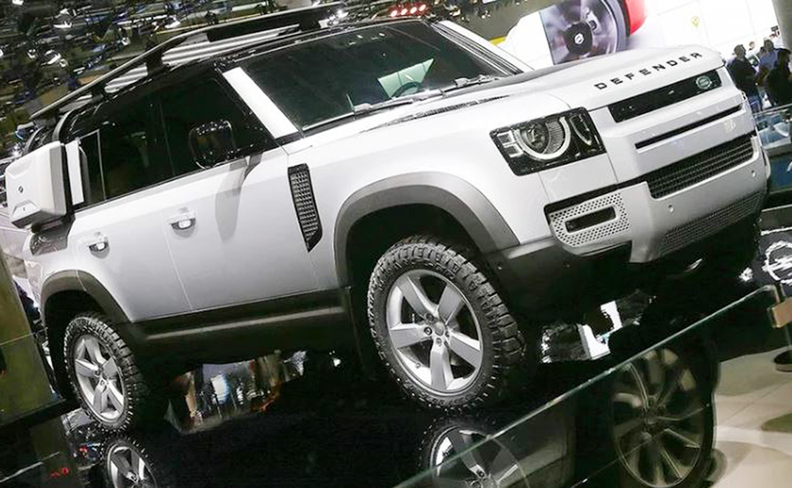 The new 2020 Land Rover Defender, while keeping the old-school off-roading capabilities, has now introduced a dual-SIM infotainment system. This infotainment system uses a separate modem, which is also wireless. The electronic systems of the Land Rover Defender can be updated using over-the-air updates, just like what happens in Tesla vehicles. Moreover, this new system will always keep your Land Rover up-to-date, safe, and secure and can be connected to remotely. 
Harman Stereos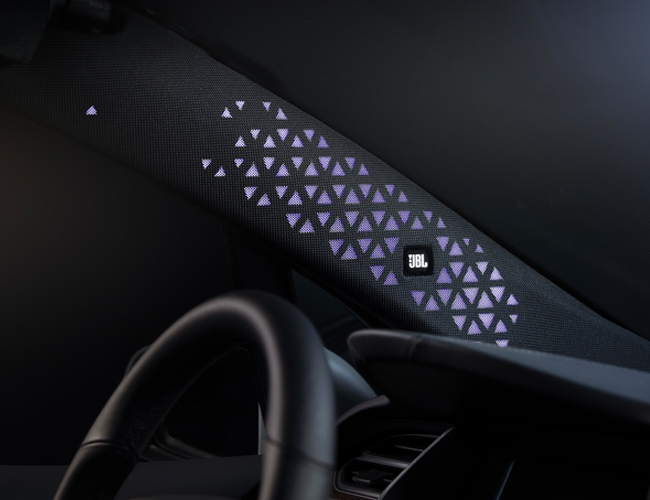 Harman, whose subsidiaries include JBL and Harmon Kardon, showcased stereo systems specially designed for electric cars. Harman is designing stereo systems that weigh less and consume less electric power. For traditional gasoline cars, electric power is not much of a problem as it is for fully-electric cars. These new JBL and Harmon Kardon stereo systems will put less of a strain on the battery packs installed in fully-electric cars. Harman provides stereo systems to high-end luxury auto brands like BMW, Audi, and Mercedes. 
Lamborghini and Rivian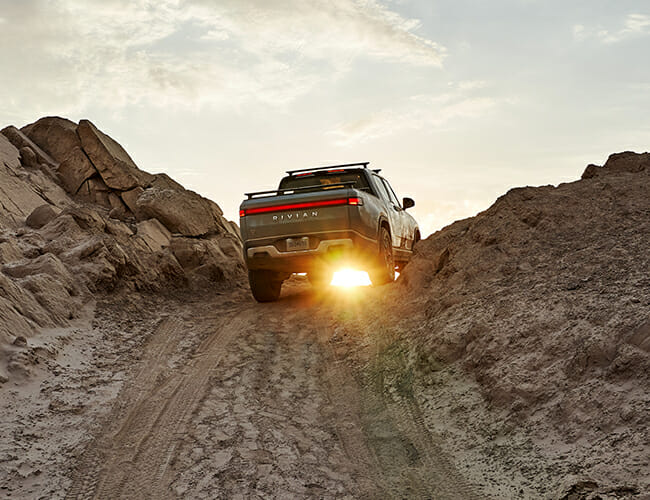 All Lamborghini and Rivian infotainment systems will receive Amazon Alexa integration. The Amazon Alexa integration will allow the owners of both Lamborghini and Rivian to control a plethora of features from the infotainment system. These include adjusting climate control, interior lights, and even control your home's smart appliances. Rivian makes electric-powered off-road vehicles. 
Fisker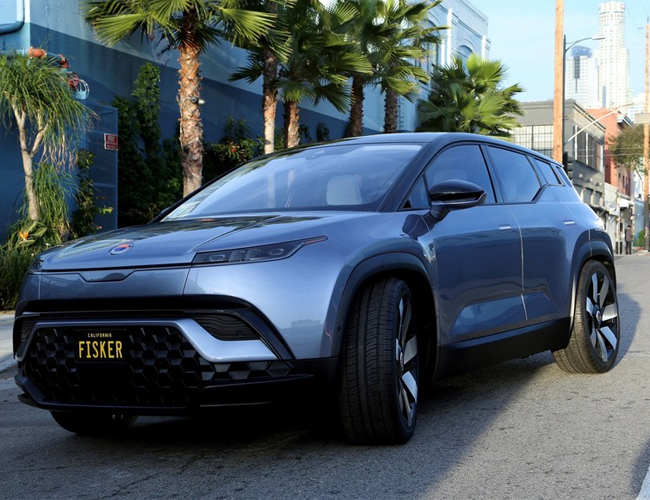 The Fisker Ocean is primed to take on the Model Y from Tesla. Fisker is not yet a renowned name in the fully-electric-vehicle industry; however, it can steal some market share away from Tesla. The Fisker Ocean is described as the most sustainable vehicle by Fisker. It will hit the streets as late as 2022 and will offer a maximum of 300 miles of range on a full charge. It will be introduced at a base price of $30,000 in the United States. Fisker has the potential to become a major player in the electric vehicle (EV) industry. 
Bosch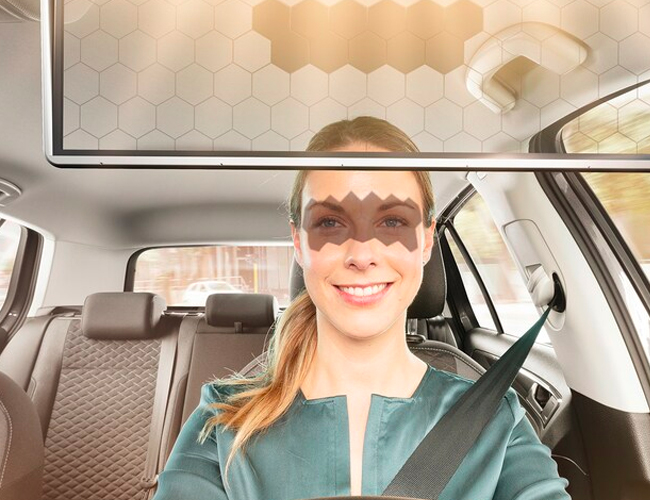 Bosch has designed an adaptive smart sun visor for vehicles. This smart sun visor is made up of small LCD panels that are hexagonal in shape. These LCD panels can turn transparent to opaque in order to shield your eyes from the sunlight. There is a camera integrated into the sun visor that monitors your face and eyes. After that, it only turns those panels opaque that can help in blocking the sunlight. This sun visor technology helped Bosch in winning the CES innovation award this year. 
Amazon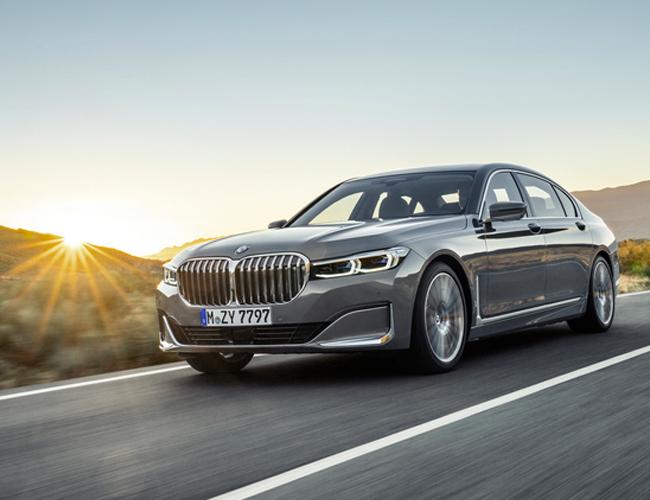 Amazon is also introducing Fire TV in Chrysler, BMW and Fiat vehicles. The entertainment screen of these vehicles will now have Fire TV integration, and backseat passengers will be able to enjoy it as long as they have an internet connection. In high-end luxury cars, rear-seat entertainment packages are expensive, and now they have become a norm. Amazon Fire TV will prove to be very useful and popular for BMW, Fiat, and Chrysler. 
Aston Martin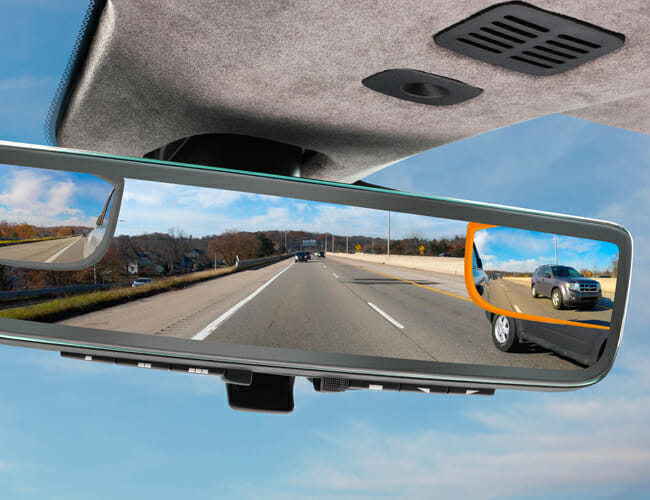 Aston Martin has collaborated with Gentex to introduce a new rear-view mirror. In this, there are three screens that provide a live feed from three cameras on the exterior of the vehicle. Two of the cameras provide a view of the blind spots of the car. It is difficult to see out of most of the sports as there are a lot of blind spots. This rear-view technology will solve this problem to some extent. 
Jeep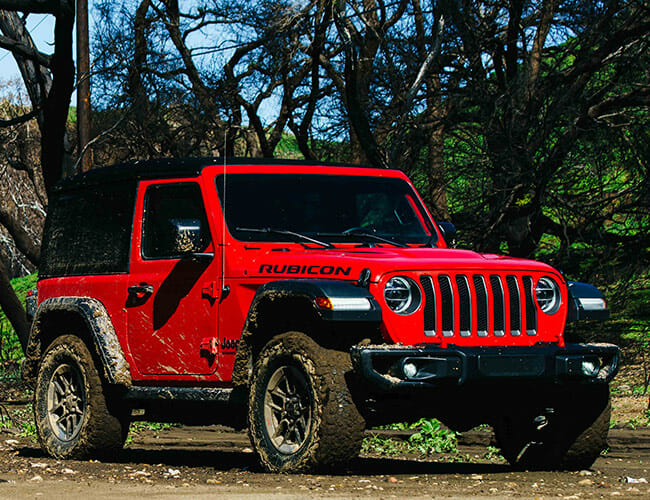 Just like other automakers in the world, Jeep has also jumped on the bandwagon and has decided to introduce a range of semi-electric and fully-electric vehicles. In 2020, Wrangler, Renegade, and Compass will be getting plug-in hybrid variants. Jeep has given the 4XE brand to these plug-in hybrid vehicles. Jeep will further elaborate on these vehicles later this year on Beijing, Geneva and New York auto shows. 
Mophie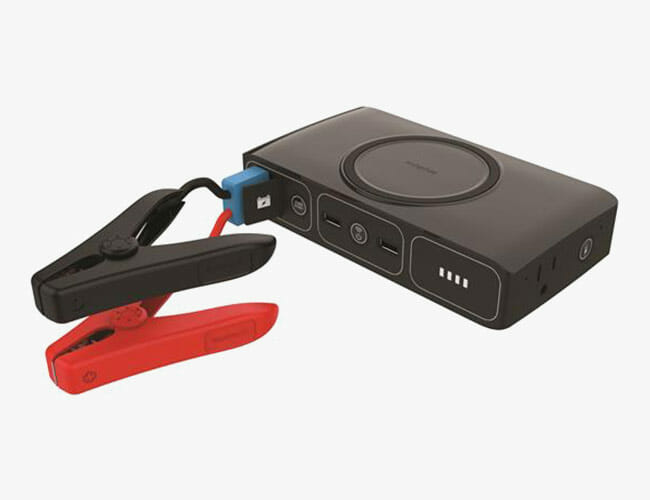 Over the years, Mophie has been manufacturing power banks for laptops and smartphones. Now, with the introduction of Powerstation Go at the CES 2020, Mophie has jumped into the automotive world as well. This device can be used to jump-start your vehicle using mini jumper cables. It also has two USB ports, a wireless charger, and a 115V power outlet. 
Stay tuned for more news-related and informative content and drop your thoughts in the comments section below.
Pics Courtesy: THE VERGE and Gearpatrol