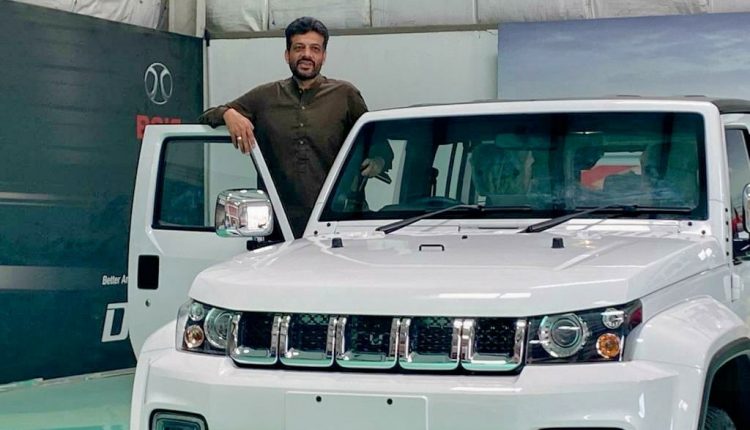 Early last month, we reported that Sazgar-BAIC had rolled out the first CKD unit of BAIC BJ40 Plus. Back then, we heard that the commercial mass production of this BAIC jeep would start by October. The company has posted the latest update on their Facebook page, BAIC Pakistan, that the production has begun. 
What's more exciting is that BAIC Pakistan has hinted at the official launch of this off-roader jeep, saying "bookings to follow VERY SOON!" 
Why are we loving BAIC BJ40 Plus?
Every off-roading lover has a hard crush on the iconic Jeep Wrangler, right? Well, that's the thing about BAIC BJ40 Plus. It is a complete copy of the Jeep Wrangler, and BAIC calls it "the king of off-road vehicles in Pakistan".
BAIC BJ40 Plus comes in both diesel and petrol engines. Both are 2.0L turbo engines that produce 218 hp and 270 Nm of torque. The petrol engine is mated with a 6-speed automatic transmission. Earlier reports suggest that Sazgar plans to release the petrol version first and then introduce the diesel one in the second phase of the car's launch.
Watch the first look review to know more about our local Jeep Wrangler.
What about the other BAIC cars?
Although BAIC only posted about the BJ40 Plus, there are other vehicles in the company's lineup — BAIC D20 hatchback and BAIC X25 crossover SUV. We have news about these as well. 
The commercial production of the BAIC vehicles is starting on September 1, 2021. The word has been let out by BAIC's local partner, Sazgar Engineering Works Limited (SEWL), in an official notice to the Pakistan Stock Exchange (PSX).
Sazgar-BAIC will soon make things official and launch three vehicles in the Pakistani market. One off-roader SUV, one crossover SUV, and one affordable hatchback. The three BAIC vehicles cover most grounds of the local market and hopefully become a success in each segment.