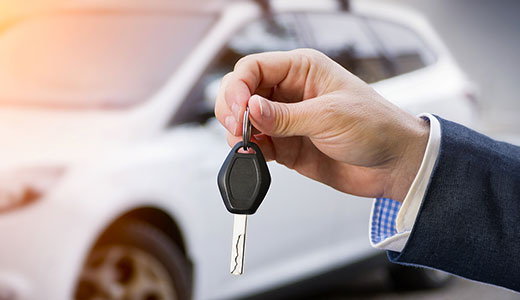 Why banks are charging higher interest rate for auto financing?
There is little doubt left that the automobile industry has been one of the major victims of Rupee depreciation in Pakistan. With the increasing imbalance between US Dollar and Rupee, the federal government has raised interest rate – the amount of loan which is charged as interest from the borrower.
In Pakistan, many families and people belonging to different professional backgrounds buy cars from banks on installments, which is called auto financing or car financing. This allows an individual to purchase the vehicle of choice in any installment-based arrangement rather than payment in full-cash. During the last 14 months, the interest rate has remained high. In simple terms, people now have to pay more money to buy their desired cars. According to a local media report which quoted a Karachi-based auto dealer, the auto financing share which was previously 30% to 35% now stands at 20%.
Check out PakWheels Car Loan Calculator to know what you'll have to pay for auto financing!
There are two main reasons for the decline in auto financing. Firstly, banks have hiked the interest rate from 11% to 16% on the directions of the State Bank of Pakistan (SBP).
For example, Suzuki Cultus VXR is currently priced at Rs 14.4 lac. With 30% down payment and five-year installments, it will have:
Monthly Installment: PKR 25,531
Initial Deposit: PKR 499,980
Processing Fee: PKR 7,960
Secondly, there has been an appx 10% to 20% hike in the cost of cars, depending on the engine capacity. In the start of 2018, the SBP raised interest rate from 6% to 10.75%. This rise in interest rate is forcing banks to offer auto financing at higher costs.
FED OR NO FED?
The people are still not sure whether the government is removing the federal excise duty (FED) on cars above 1700cc despite an announcement made by Abdul Razak Dawood, Advisor to the Prime Minister on Commerce, Textile and Industries. This has also had an impact on the overall price of car and auto financing.
Note that the government in the recent Finance Supplementary (Second Amendment) Bill 2019 had imposed a 10% federal excise duty (FED) on locally manufactured cars of 1700cc and above engine displacement to tax the rich.
The FED on 1700cc and above engine cars was put in place on March 11. The move reduced the sales of Honda Atlas and Toyota IMC. According to reported figures, Honda Civic contributes 30% of total Honda sales and FED on this car was a significant setback for the company among other manufacturers of locally assembled vehicles.
The car prices have been escalating since January 2018 amid Rupee devaluation and other taxes. To give you an example, after imposition of FED, the amount of Grande Altis 1.8 MT went from Rs.2,689,000 to Rs.2,957,900. Similarly, the cost of Fortuner Diesel pre-FED was Rs.6, 829,000 which after FED imposition became Rs.7, 511,900.
NON-FILERS BAN IN PAST
In Suzuki's case, the major problem remained the ban on the purchase of new locally manufactured cars by non-filers. Pak Suzuki Spokesperson Shafiq Ahmed Sheikh told local media that auto financing decreased from 25% to 16% from July 2018 to February 2019.
The main reason here was that auto financing calculates to 25% of the total Pak Suzuki sales. As there was a cap on non-filers, Pak Suzuki faced losses. However, just after the government lifted this cap, the company's auto financing share reached 28%.
People prefer Suzuki's below 1000cc models as they get to pay lower installments on them as compare to over 1000cc models of Toyota or Honda.
Stay tuned to PakWheels for more on this and other news from home and abroad.