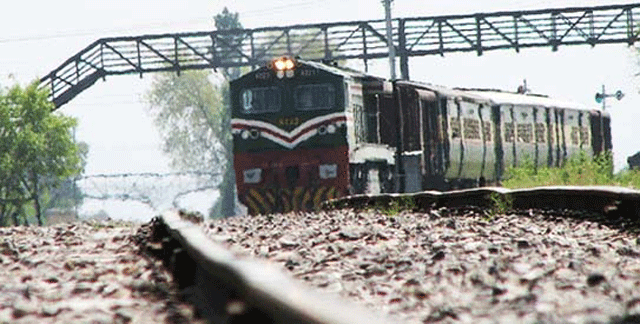 Behavior of people at railway crossing in Pakistan
Living in the Moghulpura and Garhi Shahu area of Lahore, I have to cross a railway level crossing or a "Phatak" almost daily. I've also read countless times in the newspapers about accidents on that and other crossings in general. And having observed public's ignorant behavior to significant risk, here is my analysis of the situation.
Recently though, the News channel were talking about a fatal accident where 17 people lost their lives as the "Qingqi" they were traveling in got stuck on track, and the train rammed it, killing all people instantaneously. Incidents like these can be easily avoided if people take these crossings seriously. I know that the rider thought he'd cross in time but why take such risk just to save mere moments in time.
In the developed world, there is an unmanned barrier of just 2-3 ft at a railway crossing and that too is automated. People stop by this barrier without any hurry to cross it. Whereas here, when the person is closing the gate, people try to squeeze in even at the last minute.
Some statistics about Railway crossings, according to Pakistan Railways as of 01-01-2014 is as follows here:
Manned crossing (Engg + Traffic) = 1231
Un-Manned Level crossings = 2545
Vulnerable Level crossings = 550
Most Vulnerable, proposed for upgradation = 143
Some Causes of Accidents:
Carelessness on part of the driver, disregard of his and passenger(s) safety due to over confidence
Under estimation of Train speed, and speeding vehicles
Vehicle breakdown right on track, overloading
Poor road condition
Lack of awareness
Some solutions to these problems can be:
An audio/visual warning system should be introduced at the crossings.
Speed breakers could be provided on road to reduce the speed of the vehicles approaching.
Unmanned crossings should be converted to manned crossings.
Public awareness campaigns should be launched regarding these issues which can, within moments convert into fatalities.
In places where track crosses public areas with high incidence rate, the track can be rerouted or an alternative way of road be given to people. Like a bridge for instance.
These accidents can easily be avoided if the public is made aware and be patient enough to lose a couple of moments just to be secure and safe.