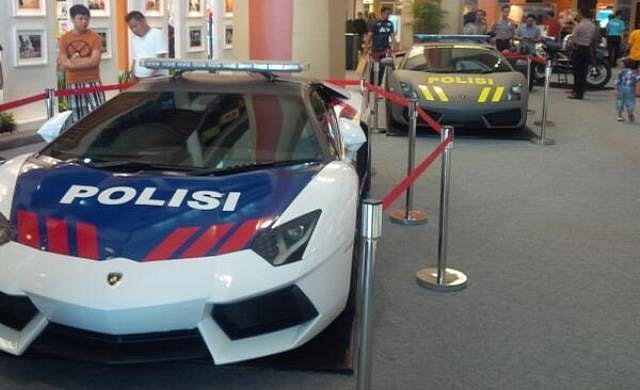 Indonesian Police also gets two Lamborghini Police cars
Looks like Dubai has started a unique trend amongst police forces around the world. Or maybe the tourist value of such high-end sports cars is very high that governments are investing such amount into these vehicles and inducting them into their otherwise dull fleets so that these can be stationed at the tourist spots.
Draped in Indonesian Police's livery, an Aventador and a 2013 Gallardo LP560-4 was introduced to the police force where a child is literally standing on the side-intake of the Aventador.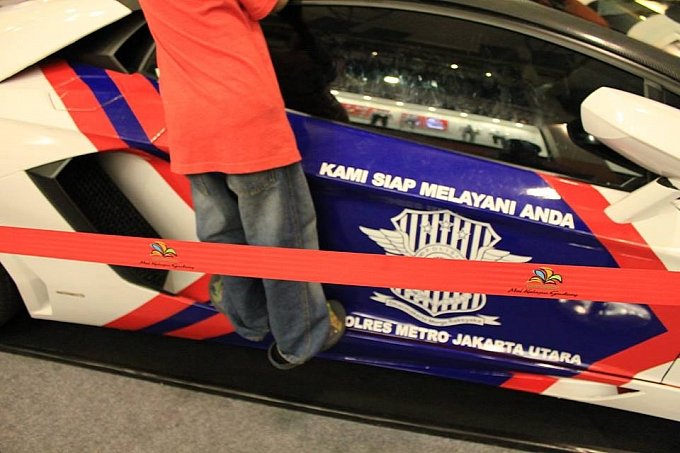 But hopefully, the Indonesian Police would do a much better duty at protecting peoples' lives and goods than they have at protecting the Aventador right?!