BMW X1 has been finally launched in Pakistan. Its price is going to start from Rs.4 million. The question is, what features will you get in this price tag? We already know that BMW X1 in Pakistan has been introduced with a price tag of approx. 4 million rupees for the base grade. I am going to briefly discuss two things in this article; the features you should expect in the standard BMW X1 and whether or not it is fair to compare BMW X1 with Honda Vezel.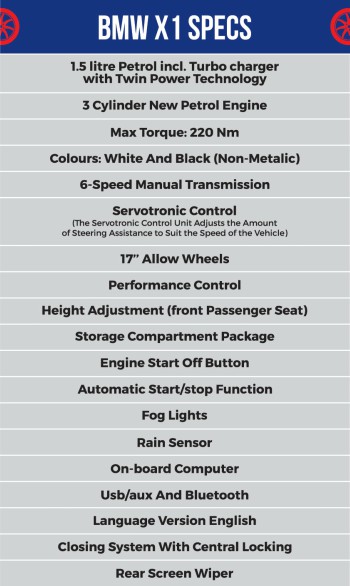 For a price of about 4 million rupees, you should get these specs. However, you can get more features by paying an extra price.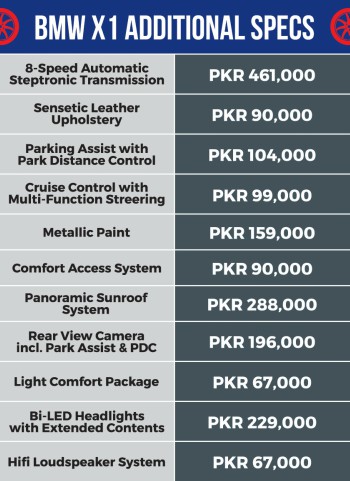 The above are approximate prices of the additional features. Looking at the prices, a standard BMW X1 with reasonable features like cruise control, Bi-LED headlights, and Comfort assist should cost about 5 million rupees. If you go for an automatic 8-speed transmission, it should cost you around 4.6 million rupees.
Should you go for a BMW X1 if you are going to spend between 4-5 million plus?

Honda Vezel costs around 3.7 million rupees. It is 4,294 mm in length while the BMW X1 has a length of 4,439 mm. Honda Vezel is a hybrid car and it comes in 4 types, RU1, RU2, RU3 and RU4. The RU3 and RU4 have a 7-speed automatic gearbox whereas RU1 and RU2 have a CVT transmission type. RU3 is FWD while RU4 is 4WD.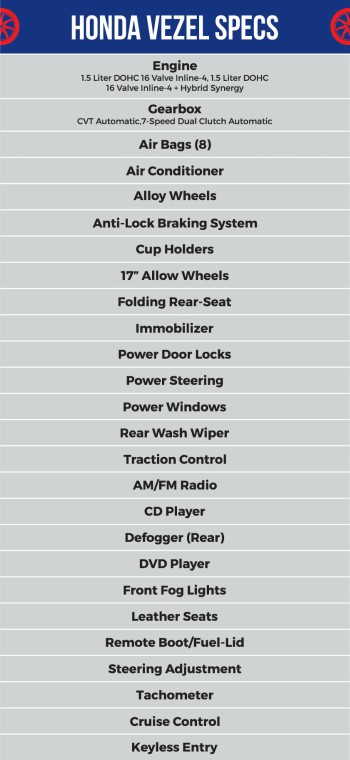 These are the features you get for a Vezel at a cost of 3.7 million rupees. Comparing a BMW X1 and a Honda Vezel may be unfair, especially because a Honda Vezel is Hybrid while the BMW X1 is Petrol. Though, a BMW is more technologically advanced than Honda Vezel, it is a tough choice to make when deciding between the two.
Would you prefer BMW X1 over Honda Vezel?