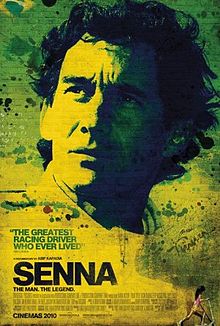 Brazilian embassy to show the documentary movie 'Senna' in Islamabad
The Brazilian Embassy is organizing a film show from July 12 to 15 where they will be playing a line of movies, either made by Brazilians or about Brazilians.
The four films being shown in this film festival are Senna, directed by Asif Kapadia, Oscar Niemeyer – Life is breath directed by Fabio Maciel, Waste Land, directed by Lucy Walker and Pele Forever, directed by Anibal Massaini.
The movies are about culture and sports and have won critical acclaim as well as several awards but the movie which interests us automotive enthusiasts the most is the critically acclaimed and multiple award winning documentary, 'SENNA'. Which tells the tale of the greatest, most popular Formula One racing driver in the history of the sport – even today.
All the shows will be started promptly at 5.30 daily and due to restricted seat availability, reservations must be made in advance by the interested persons on the email [email protected] to confirm the participation.
Get your seats book for the show now as there are limited seats available and hopefully, Brazilian embassy will host a screening of SENNA in Karachi as well.