Competition to make excellent and innovative vehicles in the local market is rising, and in the context, Pak-Suzuki as one of the best auto manufacturer in the country is all set to take the local market by storm by launching all-new Suzuki Mega Carry on Monday (November 20th, 2017).
The all-new Suzuki Mega Carry is made and equipped with modern state of the art technology. It is a carry pickup especially made for the transportation purposes of goods with ease. The vehicle has two seating capacity in the front cabin and houses a 1493cc Euro 11 latest powerful petrol engine, which is a good choice for a carry pickup.
The suspension of the pickup is promising and strong. Moreover, the new Mega Carry will be a direct threat to Hyundai Shahzore and FAW carrier. And only time will tell how much appreciation it gets from consumers and also how much market it grabs. Let's wait and see.
The all-new Suzuki Mega Carry will have a 1670 X 2450mm wide loading deck and a payload capacity of 750 kg with a three-way loading deck, which will make it more convenient for the consumers. It has seat-belts, two side mirrors and is equipped with 14-inch steel tires.
Also Check Out: Carry Daba for Sale
The ground clearance of Mega Carry is also good, and its Petrol tank capacity is 46 liters. The exterior looks sleek and somewhat the same as other Suzuki vehicle and even if debaged one can easily tell that this vehicle belongs to Suzuki family.
The new Mega Carry is priced at around Rs.15 Lacs. The news is great as the new pickup will surely bring diversity to the local market.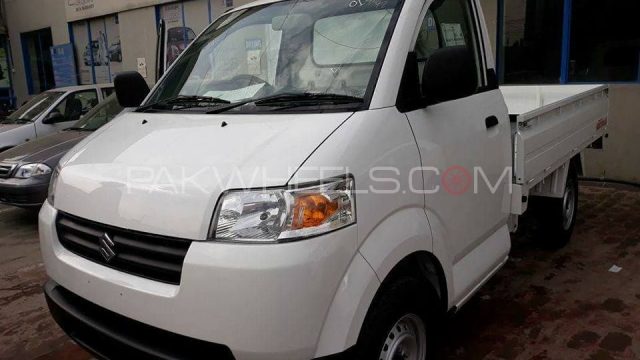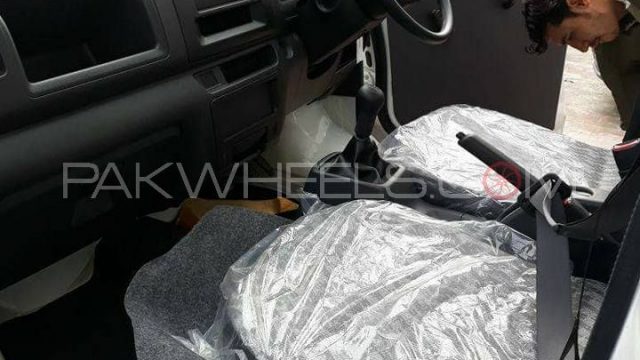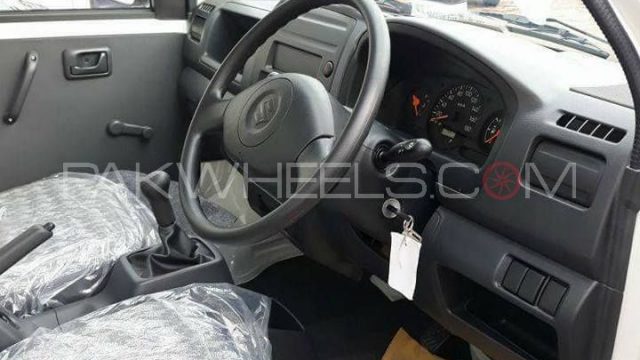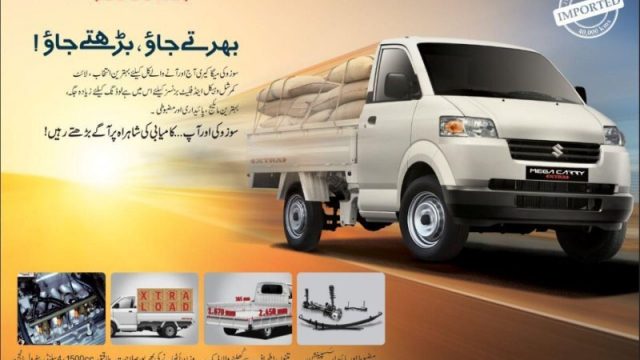 Keep Motoring and share your thoughts in the comment section below.