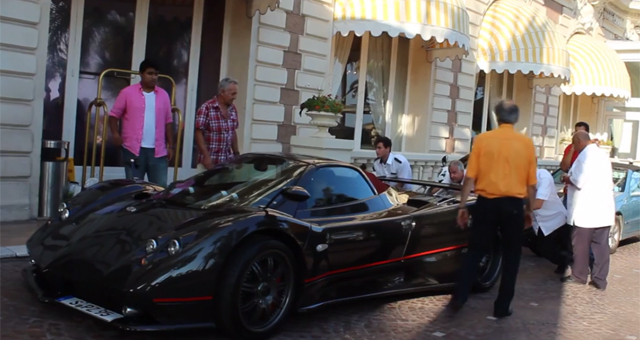 Bump starting a Pagani Zonda
So you'd imagine that bump starting a Pagani Zonda is a Pakistan specific thing. That we're the one's only caught with pushing a Ferrari or Lamborghini around. But you'd be terribly wrong because Pagani Zonda is an outrageous machine, its like owning a toy when you're 50 years old (literally in this case). A car that thinks it belongs to Batman's official Formula One team may run into problems.
Like this car whose battery let go and then everyone, ran to touch its back to give it a push while sporting uncontrollable smiles to get its wheels moving back again.
This happened in Cannes, France where most of the Paganis eventually end up.
Problems to start up Pagani Zonda in Cannes !! from PakWheels.com on Vimeo.