Mr. Shahzeb ul Haq Malik was very kind to let me review all of his collection which included two classics and a vintage car. I will write reviews on all three of them. As one review on all three would be very lengthy and would be chaos for me to write on, therefore I will be writing them in parts.  The following three beauties is what I got to drive and photograph:
A 1971 BMW 1602
A 1983 Mercedes 500SEC
A 1955 VW Beetle
I'll begin by writing about the BMW first as this is the car I fell in love with. This is the 1971 BMW 1602 or 1600-2.
As, guys, there are a very few cars in this world that give you the sensation of falling in love with, and most of the times, they're vintages. You need to have a big heart for them. At first sight I was not attracted to this but I fell in love with it. WHY ? You will read it shortly.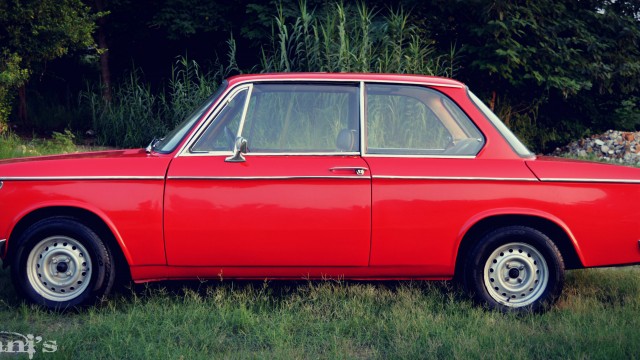 The 1600-2 (the "2" meaning "2-door") made its debut at the Geneva auto show in March 1966 and was sold through 1975, with the designation being simplified to "1602" in 1971.
This particular car has a long line of history. Some car dealer in Karachi named as Syed imported this car back in 1971 to Pakistan and sent it to Bangladesh. Then it was again imported back to Pakistan from Bangladesh by Miss James Elizabeth King and was gifted by her to Brig. M.A Husky Baig. Ashraf Sahab who is the owner of Motica BMW Dealership bought it from Brig. Husky in mid 70's and kept it with love till handing it over to Mr. Shahzeb in 2013.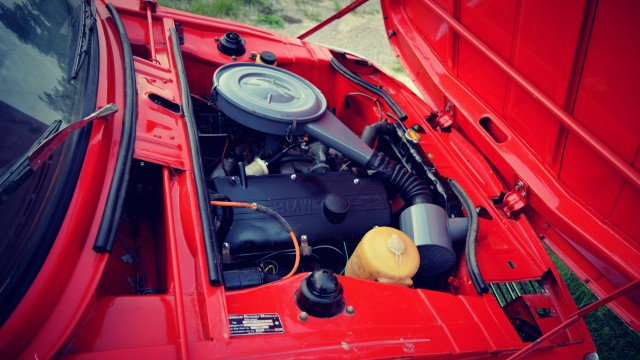 The car is still running on its original M10 engine which produces 85hp @ 5700RPM. A performance version of this car was also introduced in 1971 named as 1602ti but later on, it was discontinued in 1972.
I asked Mr. Shahzeb to kindly move the car a little bit to come in contrast with the other two cars for a combined picture of the three which he did but there was something that struck me when he started the engine.
It was a feeling I last felt when I drove my father's car for the first time on Motorway. This feeling as good as it could be is extremely hard to explain but I will give it a shot.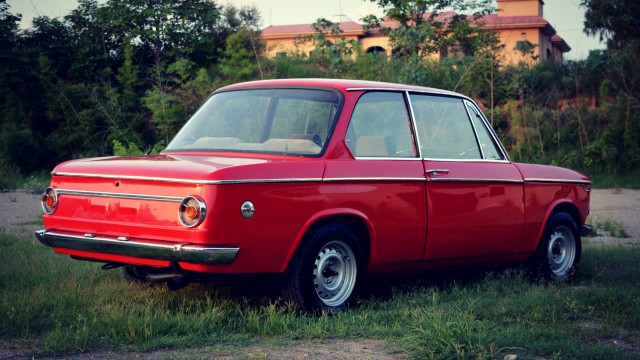 As  Mr. Shahzeb started the engine and it fired up at once, I heard the sound of a 4-cylinder engine that most of us listen to daily but this car did not give that typical sound. It had fumes coming out of its exhaust which gave it a very different rumble, which made me fall in love with it. And as soon as Mr. Shahzeb stepped out of the car and said "is this OK?", me instead of a Yes, I replied "I am in love".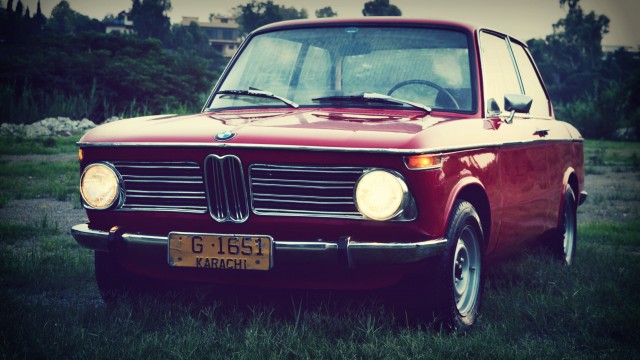 The car is still being rebuilt but most of the main components are completely in place. The front grill was a bit of an issue to put in but the owner managed it quiet easily. With a missing right side mirror, the car's paint is in its finest condition. Although a car this old and with such a migration history, it would hardly survive in its genuine paint but the owner managed to get it repainted inside out.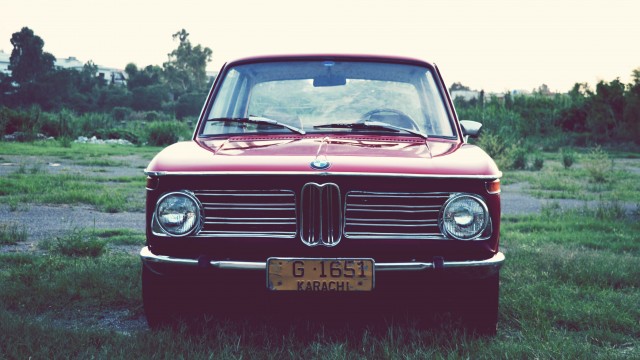 Many people are afraid of repainting their cars because of others saying a car should be in its genuine paint but there are many who go for a re-spray without second thoughts. Mr. Shahzeb did go for a repaint but of the finest quality available. The car has bake paint (painted in an oven) in a shining red color and looks attractive and clean and gives you that pure out of the showroom car kind of feel.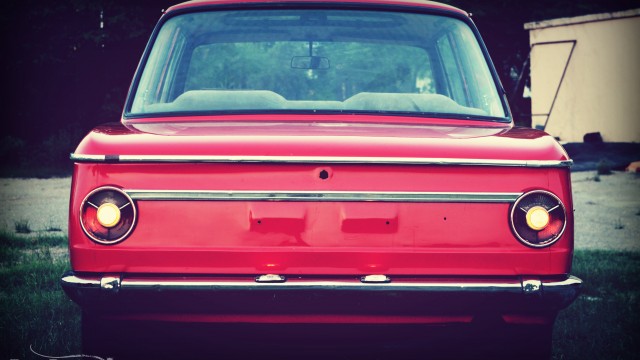 This BMW was known as the last of its kind to have round back lights and as you can see in the picture all of the lights work. These back lights are not only impossible to find in Pakistan but also hard to find abroad as new ones are not made anymore. The old ones can cost you for about 300-500$ and then importing them here is a different story altogether.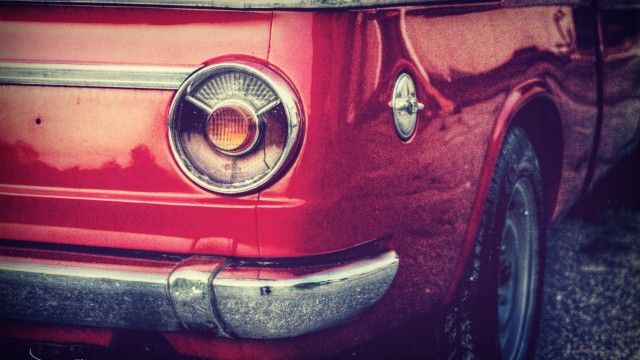 The car I know needs a new set of rims but for now the interior also needs some work. After interior is done, the owner might think of doing something with the wheels. Original BMW Alloys would suit this perfectly but of the right color and design. May be the originals. It would have been a great treat to show you all the simple interior it has but as it is not completed as of yet than it would be no fun to see.